As we begin another new year, the Interior Design Show for 2014 has wrapped up. It was my pleasure to walk the show for CHT and note the products which caught my eye and my interest.
My impression of the event began with a Trade Only Opening Night Party which was brimming with positive energy and eager anticipation of the new year to come. It is very satisfying as a Designer to realize that each year, there is more appreciation of the design process and the impact which 'design' brings to our lives. Good design enriches our lives by inviting new conversation, opening up the mind and creating a timestamp for a generation.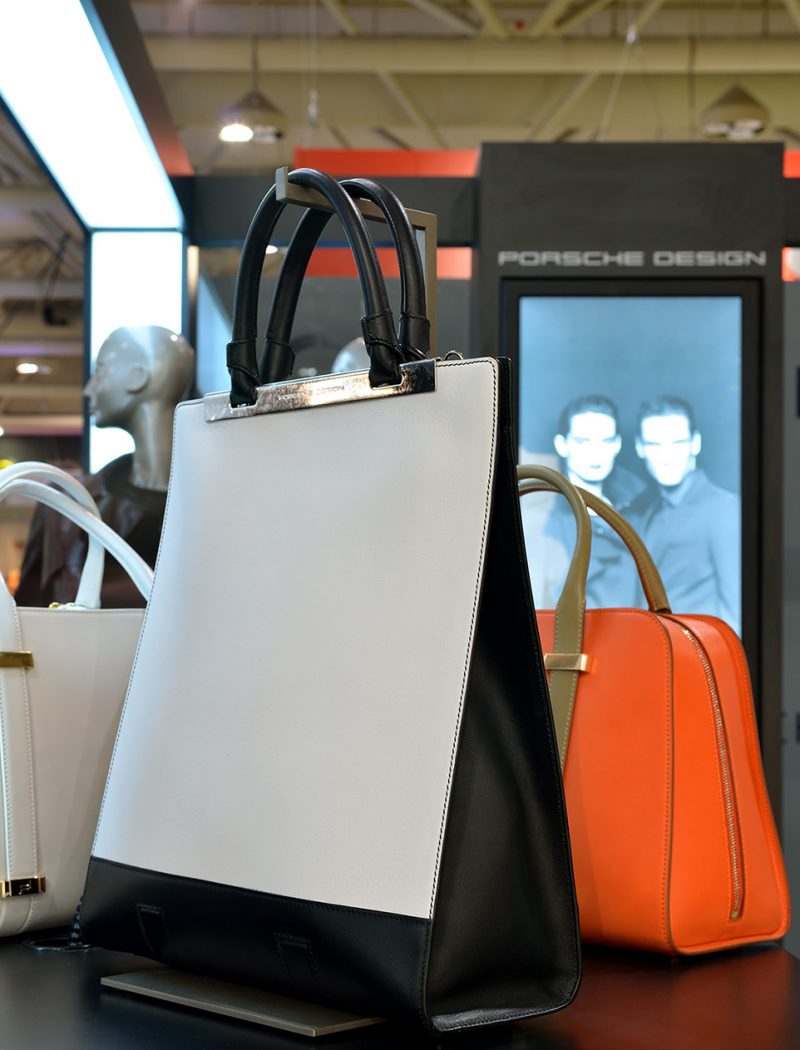 Porsche Design is known for their fabulous cars, but in fact it is a Design company which tackles the design of everything from sunglasses and purses to complete condo developments with their design sensibility. The attention to detail, quality finishes and timeless style is what makes this company stand out. I am nuts about this black and white leather purse which is impeccably outfitted with top grade leather and outstanding details. At about $1300, it is a statement which is more affordable than the vehicle which I would love to be sporting this spring.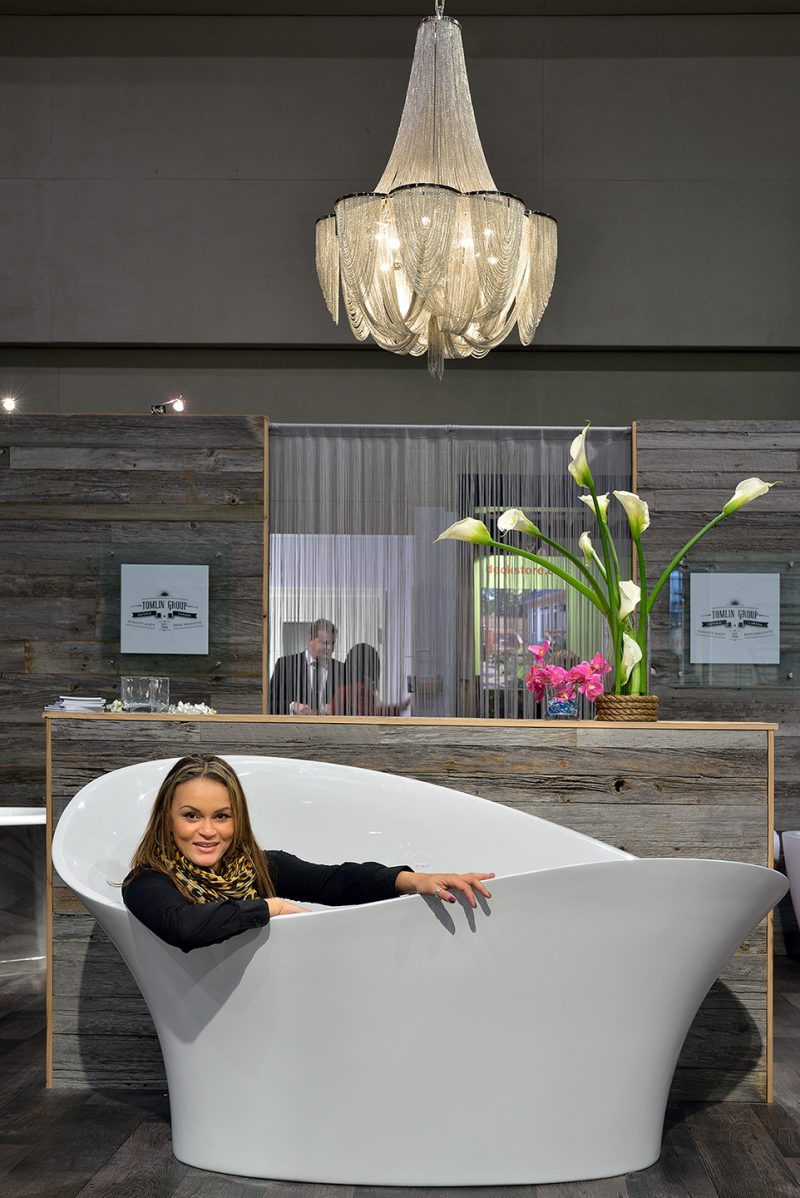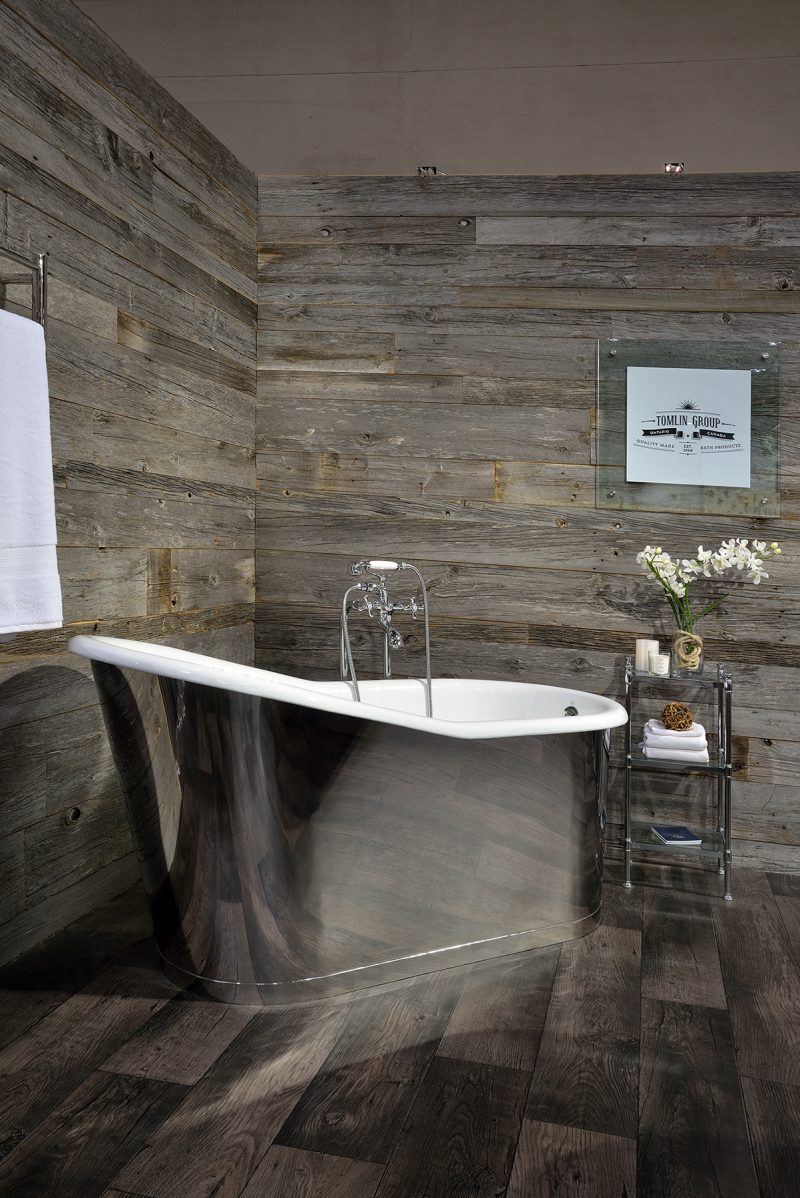 I could not resist trying out the star of the show at the Caml Tomlin group booth. After speaking to Max Cloutier, the VP and Product Manager of this company who truly makes the bath an artful expression, I realized that I have to incorporate more of their products in my designs. This Canadian company puts innovation and ergonomic functionality into their designs. I am nuts about this tub which is available May 1st to the market. It is comfortable, beautiful to look at and indicative of the fact that consumers are expecting great design in their homes. The freestanding tub has been the star of the bathroom in design these days, Caml Tomlin has hit a home run with the products which they have brought to market.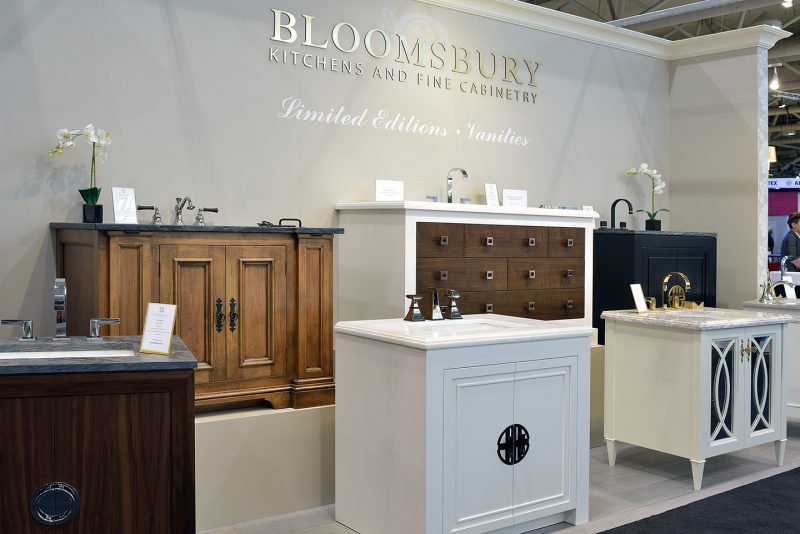 Bloomsbury is a family owned business which brings top quality cabinetry to discerning Clients. I stopped in my tracks when I saw these beautifully designed vanities. Bloomsbury creates kitchen and bathroom cabinetry with age-old English craftsmanship. They had an ingenious idea to use excess bits and parts from their impeccably appointed kitchens and bathrooms to create a line of vanities which can be incorporated in a powder room or small bathroom. Furniture grade quality and unique details make these pieces the perfect addition for those who want to add the quality of Bloomsbury into their home at a very fair price.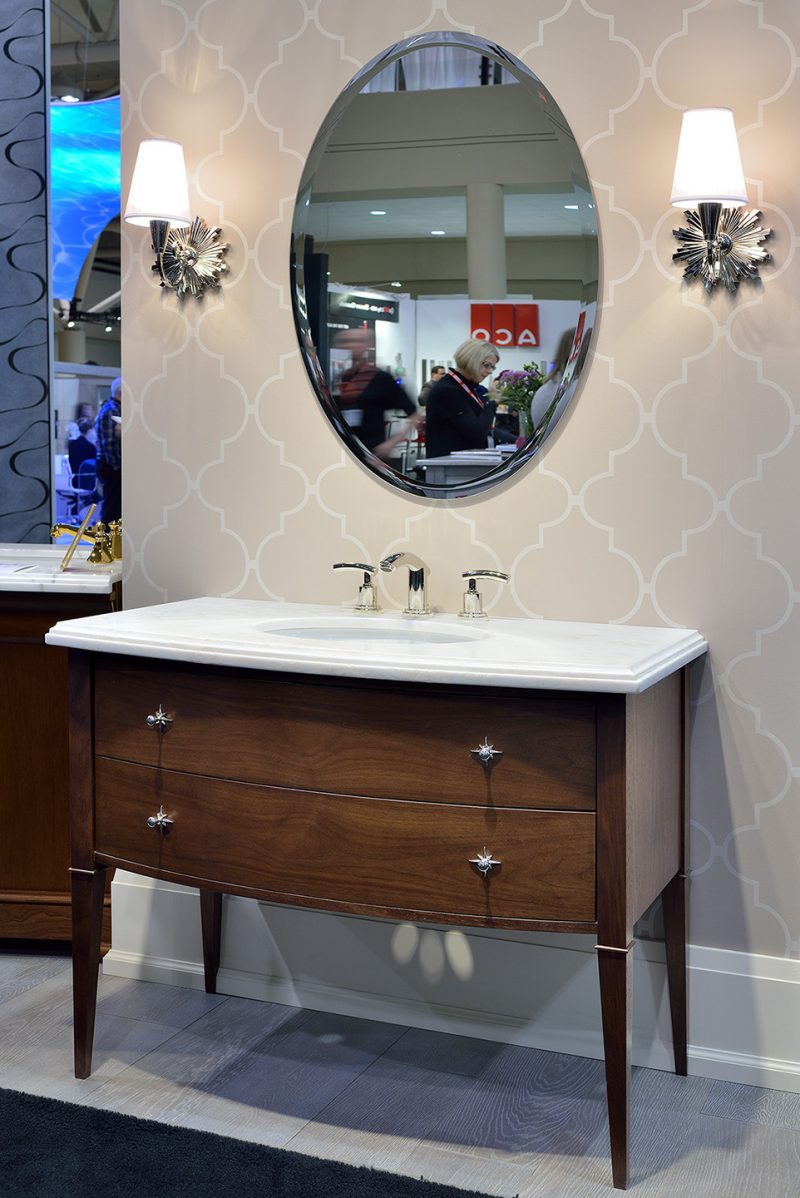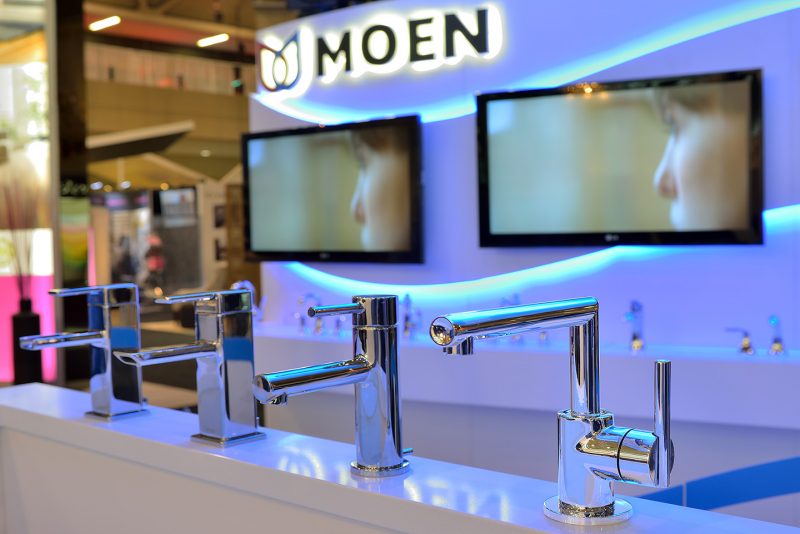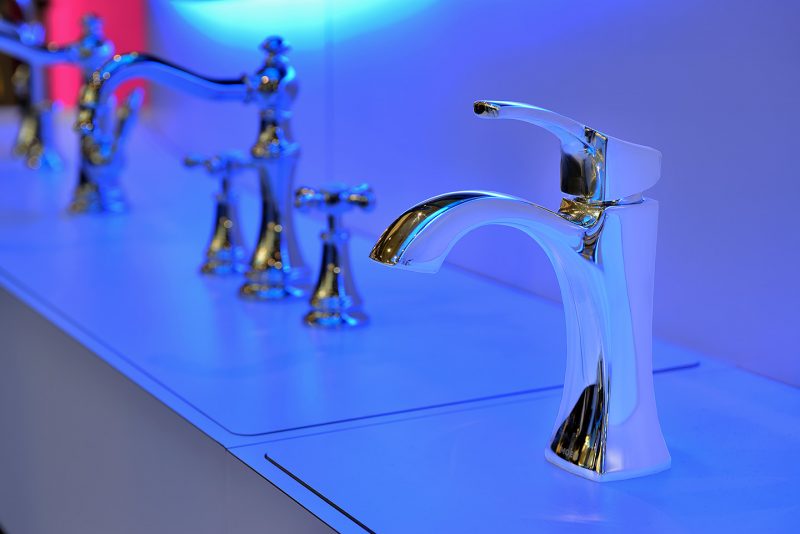 I say plumbing fixtures and the name Moen comes to mind for the majority of people. A company started in 1937 by Al Moen who invented the single handle faucet. After being around for such a long time, they still manage to be innovative and forward thinking in their product development. Using new technology with motionsense and spotless technology, Moen keeps on top of fashion trends as well as functional needs. They commissioned jewellry design artist Andrea Blais to create a necklace inspired by one of their single hole faucets. It was a pleasure to speak to Andrea about her process and appreciate the passion and energy it takes a Designer to bring their vision to light.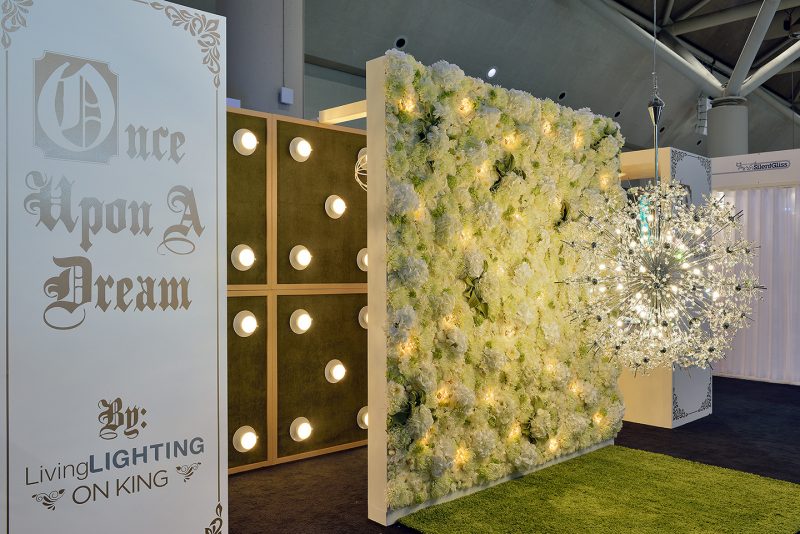 Innovation and Creative design solutions are what I crave when I go to any Trade Show. Sometimes the dose of this tonic comes not from the products, but from the booth design. Jodie Orange who is the President of Living Lighting on King St. created a booth which made me smile…she was able to express her passion for design with a booth which was playful, imaginative and thought provoking. Jodi provides exceptional service at her store and she had a booth which expresses her dedication to the business clearly.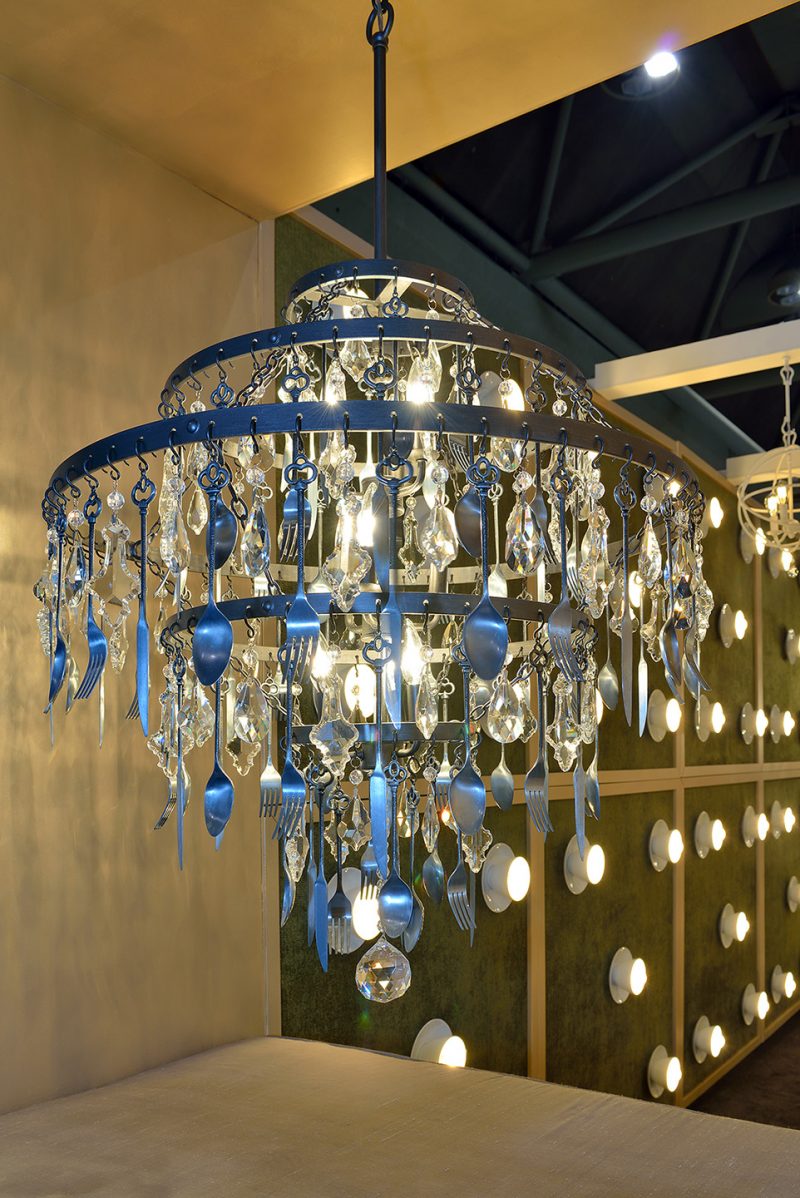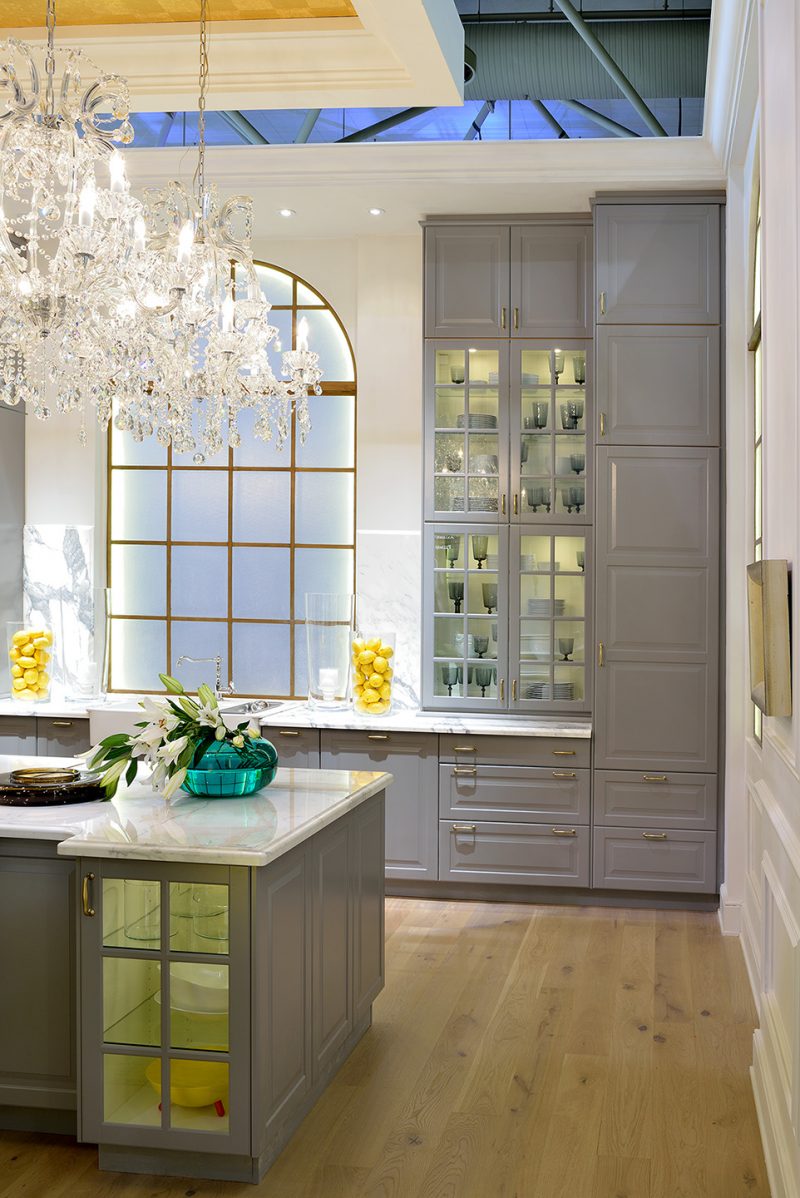 Ikea is a huge company which is invested in bringing design innovation and affordable solutions together. Their booths are stunning always. They spend generously to show that you can elevate 'standard' products to a higher level with a creative and unique outlook. The 18th Century French meets 21st Century sensibility was right up my alley…if you ask me what is my style, this would be it: Traditional over the top architectural details tempered by clean, uncomplicated lines fueled by modern sensibility. I wanted to move into this space! Ikea hit a home run with this booth which inspires One to use the creativity to solve daily design and functional needs.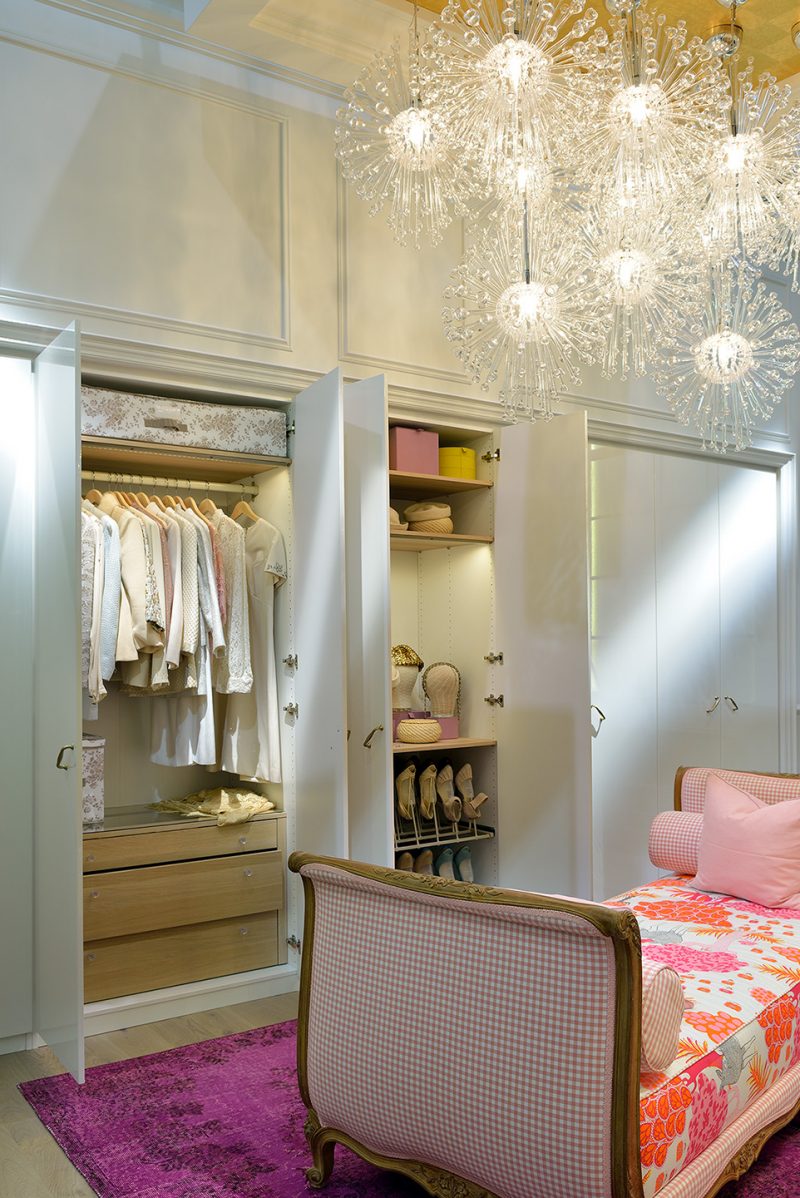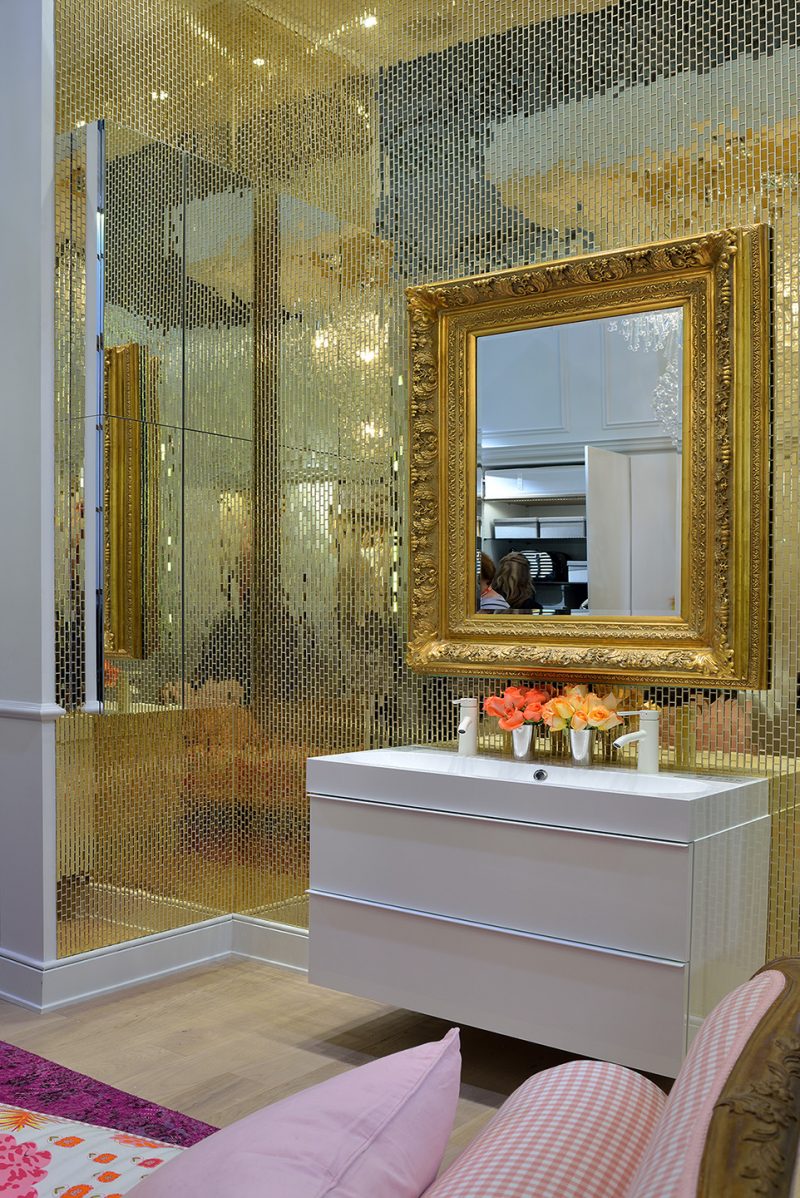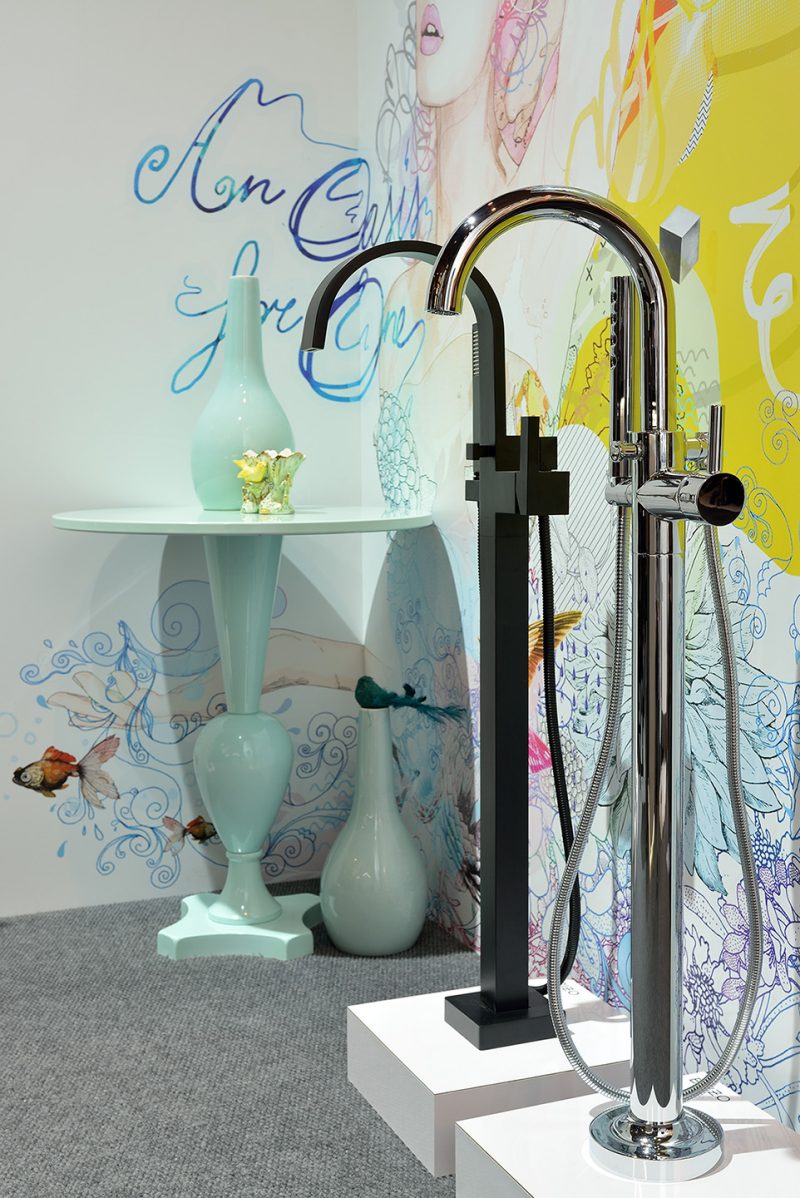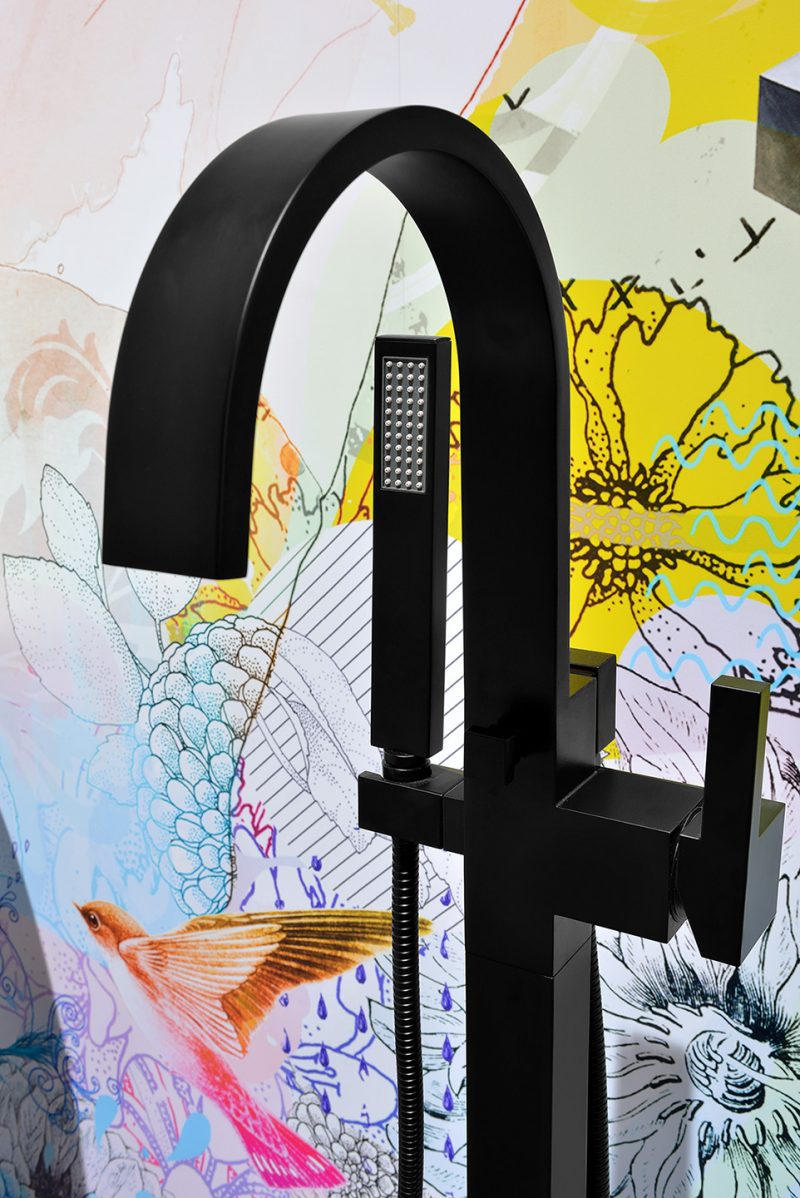 Plumbing fixtures are the key to the 'personality' expression of your bathroom or kitchen. Here I learned that black is the new chrome in these dual finish faucets which bring handsome craftsman details to these spaces. Touch and proximity technology as well as organic shapes are the new innovations which are coming to your kitchen in the coming years.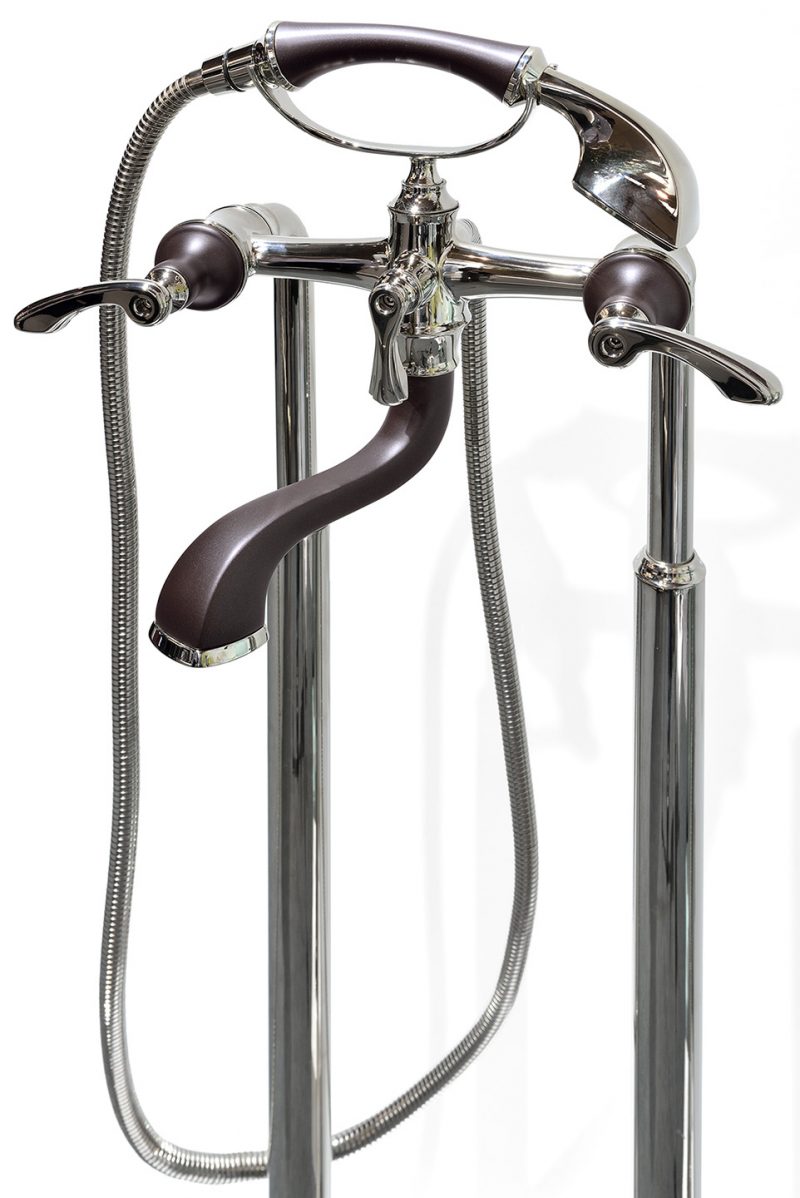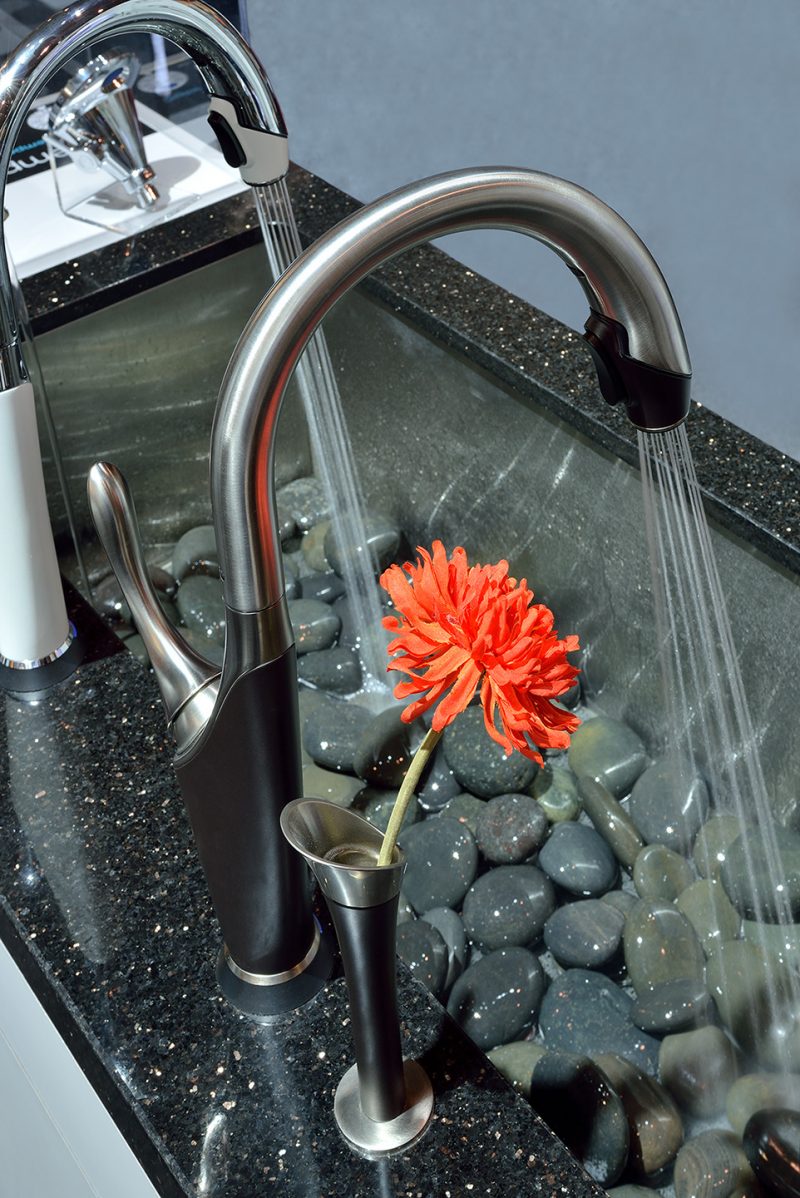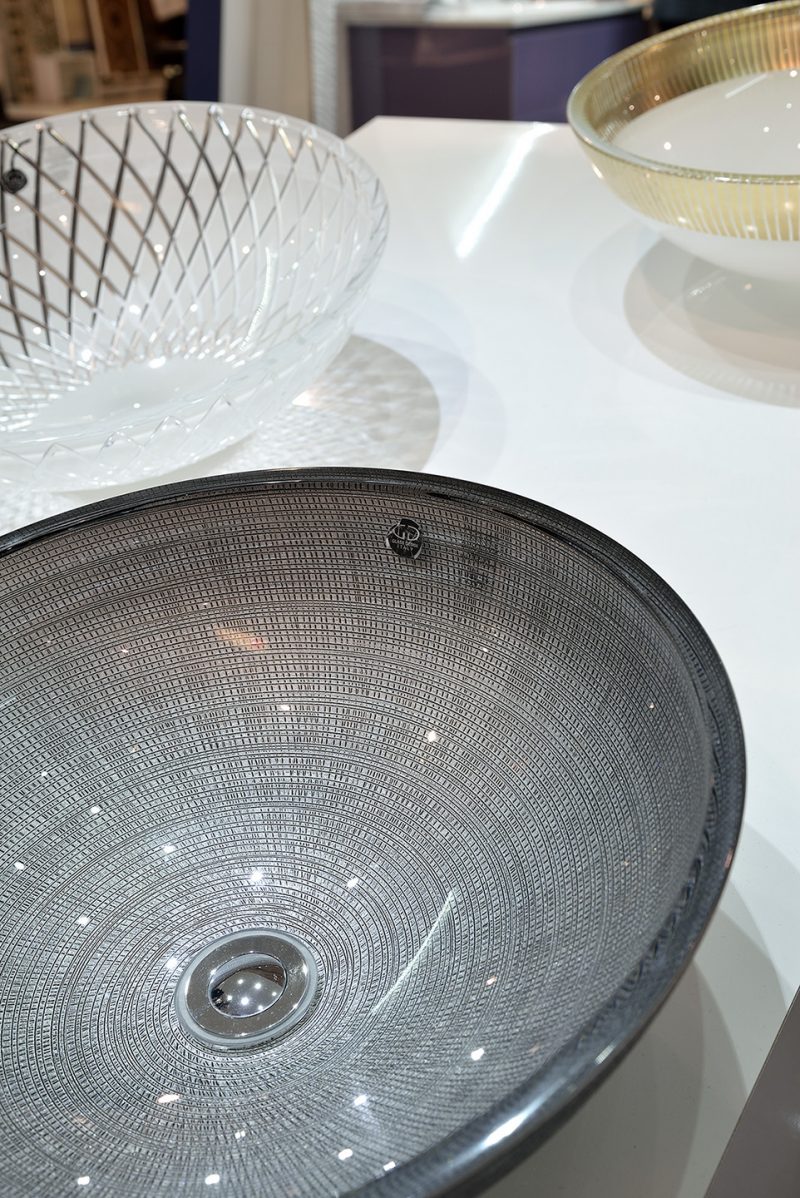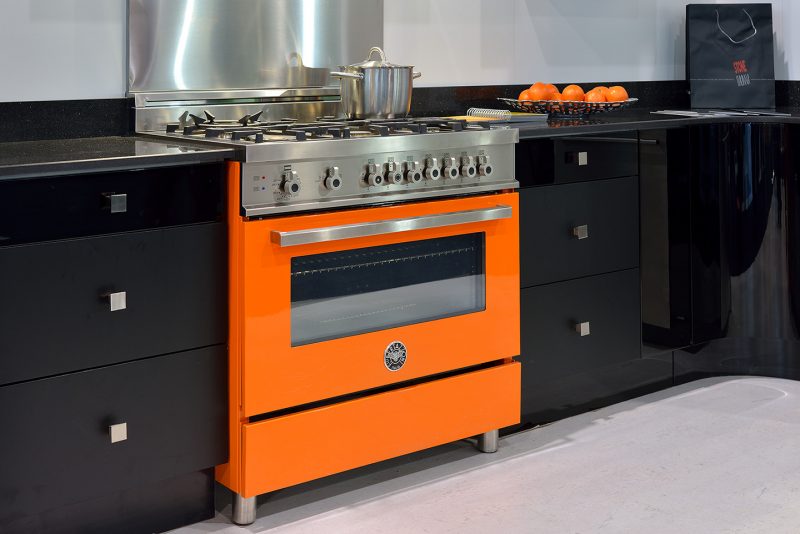 Seems like the kitchen and bathroom is where much innovation is focused. Vessel sinks from Canaroma, a sink made of onyx and a STUNNING orange range from Bertazzoni available through Distinctive appliances made me salivate for a job which would allow me the privilege of using these products.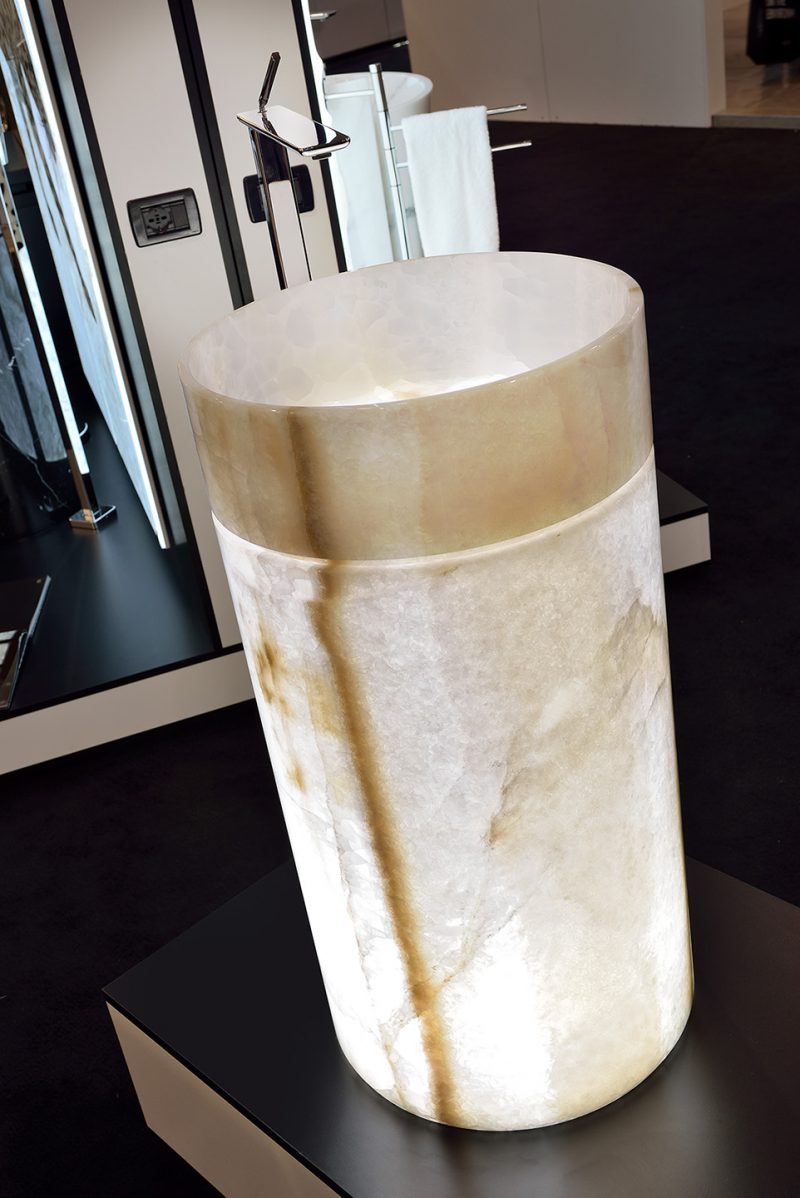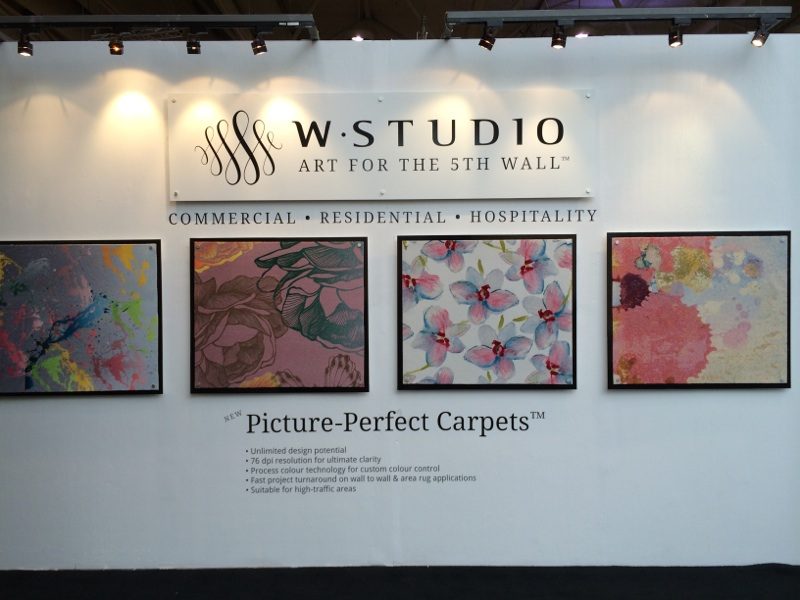 Area rugs are art for your floor. I never cease to be amazed by the beautiful works of art which W Studio brings to the market. Alan and his team are passionate and intrinsically vested in bringing fantastic service and stunning rugs to the market each year. In all my projects, I express to my Clients that the area rug marries all the elements in the room into a union which gives a cohesive look. No matter how pricey a rug is, it is meant to be used…why do you think that the rugs in the country chateau of many kings in France, Versailles still has priceless rugs on the floor which still look fantastic? It is an investment to be sure, but a rug is one of those investments which adds an artistic dimension as well as functionality to a space.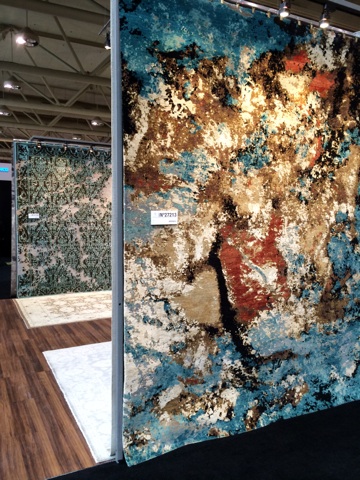 To conclude, the IDS14 show was inspiring and well presented. I enjoyed myself, though many hours of walking wore me out a tad. I look forward to implementing my lessons this year in my work and I also look forward to next year and what the IDS15 will bring to us.
The following two tabs change content below.

Evelyn Eshun has been providing creative Interior Design solutions for her Residential Clients in the Toronto area for over a decade. Principal Designer at
Evelyn Eshun Interior Design
, Evelyn has participated in various Television programs over the years in addition to her Design business. With a passion for design and travel, Evelyn has translated her extensive and various experiences into a design philosophy which puts the Client's needs and functional needs first. Always striving for a unique and personalized solution for each Client, Evelyn prides herself on creating interiors which will stand the test of time. Whether transforming an old and tired property into a vibrant home or simply finishing a home with the decorating touches which make a house a home, the goal is always to collaborate with Homeowner, Trades and Suppliers to finish the project successfully.

Latest posts by Evelyn Eshun (see all)