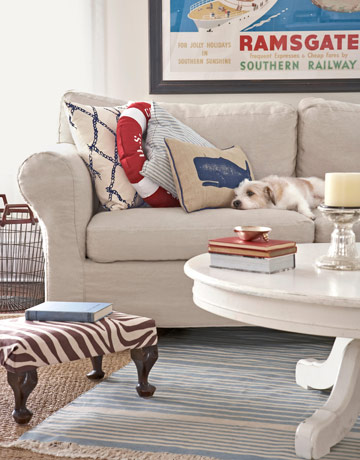 I just got back from spending four days in sunny Florida. Although winter has left us little to complain about this year, I was still craving that warm air and sunshine. While I'm usually not much of a beach person, I couldn't have been happier to spread out my towel on the soft white sand, dig in my toes and play in the surf.
As many of us head south this winter for some much needed sunshine, you may find yourself missing that warm seaside retreat when your return home. Luckily, you don't have to live near the ocean to enjoy a relaxing beach atmosphere in your home. Get a head start on summer by trying these easy decorating ideas that will transform your living space into that dream destination you can enjoy all year long.
Choose light, linen drapery panels for the window, and make sure you install them at least a few inches above the window frame. Soft, sheer, flowing panels give the impression of gentle breezes with lots of sunlight entering your room. For an extra designer touch, add a contrasting fabric along the edge of the drapery panels.
Use beach souvenirs as artwork. There is nothing more "beachy" than seashells, starfish, and driftwood. You can combine all of your beach finds in a large bowl, scatter them on a table or shelf, or position one unique piece by itself – on the wall or a shelf – as a focal point. Add a tropical feeling with exotic plants. Just be careful not to go overboard. You don't want your living room looking like a kitschy seafood restaurant.
Keep everything light, bright and airy. Select summer colors for your walls and go for beach-inspired patterns. Stripes have a wonderful summery feel, especially in blues, greens, and whites. Mix in light sandy neutrals, watery blues and warm wood tones.
Whitewash your wood. Moldings, chair rails, wainscoting, and other accent panels should remain white for a clean, summery feeling. If you're handy, you may consider adding beadboard to the walls or ceiling and applying a whitewash paint finish. Old hardwood floors also look great painted white.
And speaking of white… you can create a terrific beach mood by opting for all white accessories interspersed with natural wood. On a white shelf, display your white china, white vases, and white candlesticks.
Go nautical. Navy, white and warm rich woods are the staples of beautiful beach houses. Choose cotton or linen fabrics and casual slipcovered furniture. Bring in pieces with a weather-worn look and scatter a few sisal rugs for a natural, beachy feeling underfoot.
With all aspects of remodel,decor, and renovations it is important to send your provider pictures of what you have changed or updated. Doing a HIA comparison is also a great idea to make sure you are receiving the right amount of benefit for your particular situation.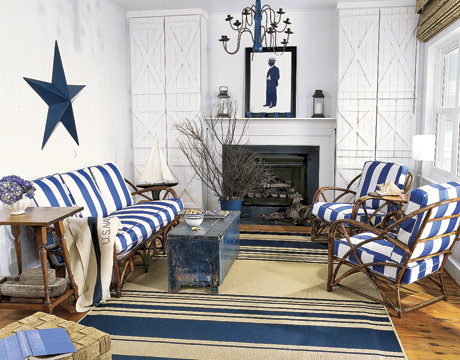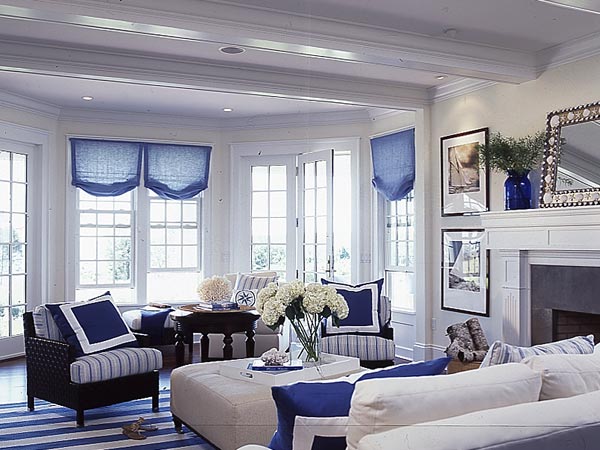 Photo Sources: The Humble Abode, Morgan Design Inc.
The following two tabs change content below.


Latest posts by Laura Stein (see all)