It seems like wall coverings have received a bad reputation over the last several years. It seems reasonable that people don't like them because they can be difficult to remove, they pull down the dry wall when you remove them, they can be difficult to install and that paper backing never seems to come off the wall when you decide to go to paint.
I understand the dislike for wall coverings, I really do. The unfortunate thing is that much of that isn't true of most wall papers today. As an analogy it is the same as saying "I bought some jeans that weren't well sewn, the colour bled all over the furniture, they turned my legs blue and ruined the top of my shoes" I know we have all had that experience with a pair of jeans at some time but we didn't decide that "jeans" in general are terrible things. Some inexpensive brands can be a big disappointment and have all of the troubles listed above, but not all brands are like that.
History:
The basis of wall coverings started in the renaissance in Europe. It was originally meant to emulate tapestries, generally reserved for the wealthiest and added a layer of decor to the room. These were sometimes hung as a loose paper or pasted as we do today. They became more popular in the mid 1700's in England and were made to be like images used in tapestries much like the murals of today. At the end of the 1700's a machine that would print on continuous paper created the demand for more colours and a variety of designs. It was very popular up until about the 1980's when faux finish became very popular and wall papers fell out of fashion. High quality wall coverings in vinyl never left the market place but were rarely if ever used in residences.
Construction:
The cheapest wall papers had a paper backing which when wet with adhesive would adhere to the wall but at the same time the paper would "melt".  Imagine a tissue getting wet and how it breaks down. This process is fine when the paper is being put up but causes a big problem when the paper is removed from the wall. The need for steam and chemicals to remove the paper is partly what made wall papers so irritating to deal with.
Now papers have a non woven backing (created of materials much like "tea bags") that seal very well when applied to the wall but when you want to remove the covering it simply peels off. I have often used products from Prime Walls to create some really beautiful results. When you need to change the look, these papers are tear resistant so you can remove them and re-hang them in another location if you wished.
Affective uses:
You can use wall paper in a powder room to create a very dramatic affect by wall papering the entire room. I have used it affectedly as a feature wall on a head board wall or on one wall of a room. If you happen to have mouldings and want to detail the interior of the moulding, wall paper can be a very effective way of creating that affect.
Murals vs wall paper:
I was recently speaking with my rep from Prime Walls (www.primewalls.com) and learned that they have come out with a line of murals. These work much the same way as a tapestry did in the 1700's to create a large format image, placed on any wall that you might like to feature. You have the possibility to create your own geometric image or to use one that exists. Generally the traditional images are not used but murals can be very effective. The wall papers that are part of the collection are images that I have rarely seen with other suppliers and as a result I often look to them first for innovations. There are also some very good suppliers in the UK and you can have product shipped to you. The internet is a great resource for finding exactly what you need and shipping is reasonable as the product doesn't take up much space or have unreasonable weight.
Inspirational images: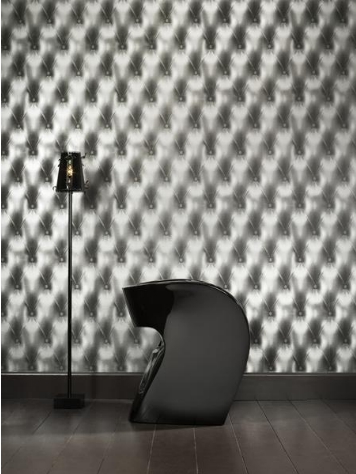 Most of the images are created with a vinyl covering with a non woven back that have a "touch" quality that gives the walls great protection along with an incredible look!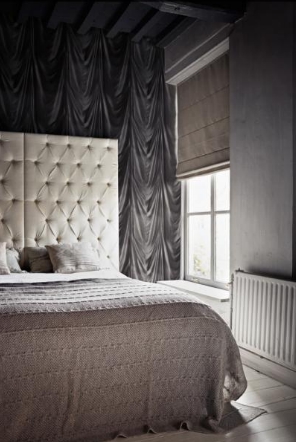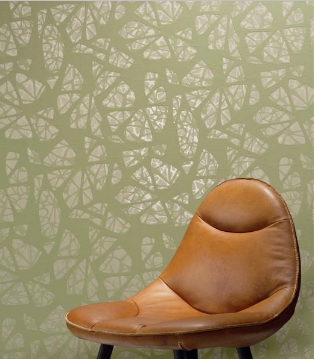 The following two tabs change content below.

Canadian Home Trends' National Design Editor, Glen Peloso forged into the world of design 20 years ago after completing his Masters degree in Fine Art. As Principal of
Grafus Design Co.
, he has worked in residential, hospitality and commercial spaces for clients in several countries and has successfully designed over 300 projects in that time. TV Celebrity Designer and Canadian Home Trends National Design Contributor, Glen is also recognized as a design expert on The Marilyn Denis Show and from his past work as a host/designer of the internationally popular television shows Foodnetwork/HGTV`s Restaurant Makeover, and W networks 'Take this House and Sell it', and "Slice Network" show, Renovate my Wardrobe.

Latest posts by Glen Peloso (see all)