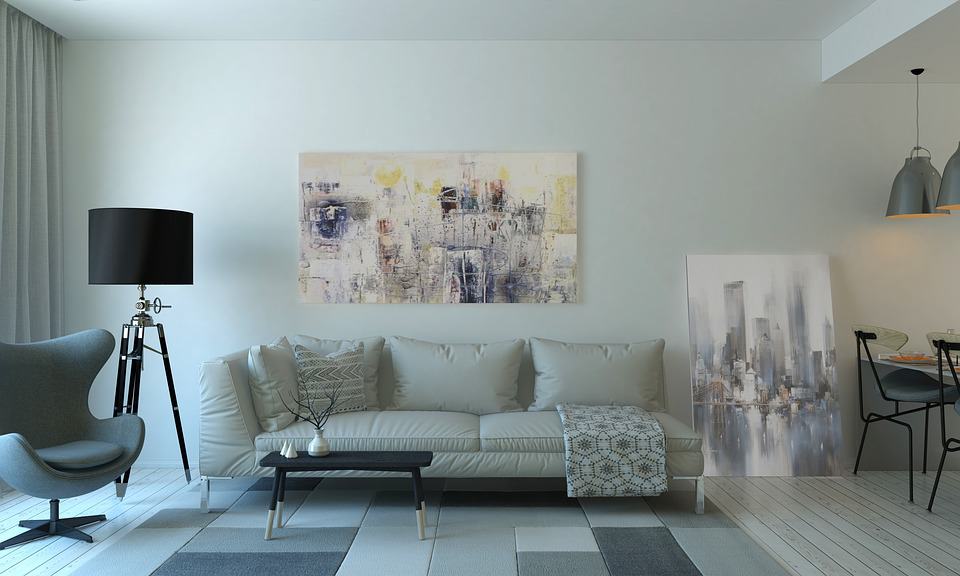 Q I'm bored of my home. I feel like I haven't had my décor refreshed in years! Do you have some easy, affordable ideas to breathe new life into my home?
HEAVY METAL Chrome. Stainless steel. Copper. Silver and gold. Metallic tones have been popping up everywhere for the past year, and the trend is set to continue. Metallics are unique in their ability to add instant glamor and sophistication while also easily mixing with an existing style. Look for easy ways to add interest by switching up plain knobs or pulls with new ones in a shimmering finish. A coffee table with gold accents will brighten up just about every living room. Lighting offers a variety of options to add a new dimension of metal to the space. Pendant lights with industrial metal shades warm up your room in more ways than one. Thankfully, the trend is to mix a variety of metals in the same space so don't worry about matching your choices.
AU NATUREL Natural materials have been at the forefront of interior design for the past few years, so if you haven't had the chance to incorporate them into your home yet, now is the time. The best thing about natural beauty is that it goes with everything. Look for pieces that are made of wood or natural stone to mix in with your existing décor. When possible, look for one-of-a-kind or artisan pieces that bring a unique warmth to your space. The benefits of natural materials are endless. They tend to last longer than machine-made objects and usually have a smaller carbon footprint. Look to popular online retailers like Etsy to provide access to handmade or vintage items. Choose items that are made from cane, rattan or raffia for a historical touch or add elements like bleached wood or natural quartz to warm up your kitchen.
LOSING YOUR MARBLES Beginning with the Greeks, marble has always been a design trend to aspire to. However, the price of marble has not always been affordable for the plebes. Instead of focusing on large, expensive slabs, search for smaller accent pieces that incorporate marble into their design. Try adding small touches of luxury to your home like marble coasters, planters or candleholders. The inclusion of anything with a marble pattern gives the impression of style. Consider adding a marble cutting board to a kitchen, a small side table with a marble top or even marble wallpaper. Whether faux or real, the look of marble instantly elevates a space from dreary to glam.
SEVENTIES SWAG The 70s are back, and better than ever. By adding an edge to traditional 70's design styles, the look has been updated to fit into contemporary décor. Though many of these trends have appeared on runways for the past couple of seasons, it's only now that they have been successfully adapted for the home. The new look is glamorous but with a modern feel, grounded by luxe fabrics in velvets and florals. Flashback to Halston for the appeal of dark emerald green, a strong statement color further enhanced by gold and Lucite finishes. Adding a touch of greenery to your space is a must as decorative ferns and foliage will help complement this trend by softening its harsh lines.
Whether you choose to incorporate one or all of these trends, have fun with colors, textures and materials. Your existing décor will thank you for it.
Text by Kim Bartley
The following two tabs change content below.

Kim Bartley, Principal of Kim Bartley Design, brings 25 years of business ownership and management to the table. Kim's keen eye for design lends her rooms an edgy sophistication while remaining current and functional. Her philosophy is that your home should make you happy and reflect your lifestyle and changing needs. Focusing on unparalleled client care, Kim aims to make the design experience positive and enjoyable at each phase of the project. She works collaboratively with her clients to develop spaces that are clean and modern but still warm and approachable. Kim believes that everyone deserves to live in a beautifully designed space and focuses on truly "getting" her clients.

Latest posts by Kim Bartley (see all)