Oh, Valentines: The day of playing love songs on repeat, binge eating Belgium chocolates while ordering yourself roses addressed from Jake Gyllenhaal. Who can't relate? Even if you're not single!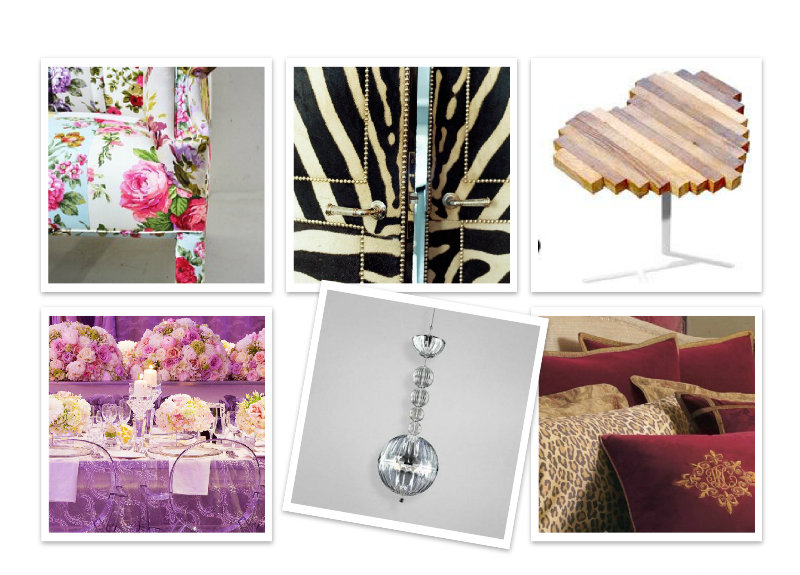 DECORATING FOR VALENTINES DAY
Valentine's day is more than the commercial cliché of greeting cards and heart-shaped boxes of chocolates that may or may not have come from Hollywood's hottest. It is that important time post-Christmas when most have lost that jolly holiday spirit. It's red, pink and violet heart decorations reminding us that love is in the air – even if the air outside is – 40 degrees with the wind chill!
After Christmas when all the decorations have been put away, the house can really start to feel naked. This can be nice for a while since the house feels clean, airy and sparse, but can also get stale and boring real quick. I "love" decorating for valentines day – its irresistible colours of red, pink, and violet are the perfect "pick me up" to the winter blahs, and a springboard to build on for the warmer months ahead.
PURPLE AND VIOLET
Perhaps by no coincidence, February's birth flower is violet – a big trend for spring. Purple and violet, in all its personas, will reign supreme and look especially chic when paired with red or hot pink tones!
PINK IS THE NEW BLACK
At a recent home show there was a lot of eye candy but nothing more standout than the exhibitors and designers who used the power of pink to get our attention. From sofas to claw foot bathtubs, pink was a standout color of the night and a big trend that's surprisingly versatile and easy to love!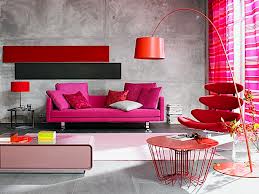 Pink goes with almost everything and is a sure way to energize a space. Be bold with the hue in an entryway, a dining room, a living room or just about anywhere you want to create a bombshell statement!
That being said, always use bold colors carefully whether you are exploring your bold artistic wild side or leaning towards a more subtle artistic restraint. I love the trend of painting millwork in the fabulous shade, but if that's too much of a commitment then just paint the back a pop color. I have Ikea Billy bookcases in my living room and painted the pressboard backing a gorgeous aqua blue this past summer – yes it's not pink but they look like a million dollars and I can't believe I waited so long to do it!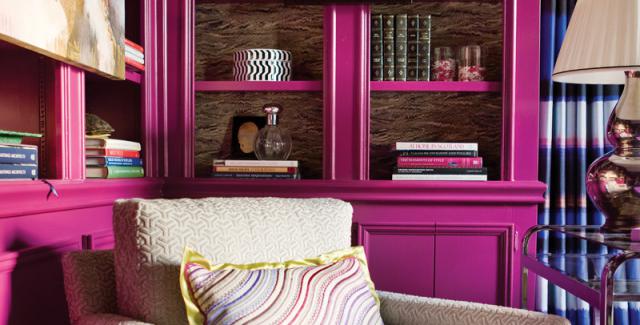 TIP: If you don't want to paint the backs of your millwork, you can paint foam core (available at art supply stores) cut to fit the backs so you can pop the colour in and out on a whim!
RED DELICIOUS
Silver, gold and dark wood accents pop against this primary colour and everything from chocolate brown to fuchsia and orange look delicious with red. Ever wonder why so many restaurants are painted in the fiery hue – red rooms are said to stimulate the appetite and romance. Red is a bold, exciting and vibrant colour. Just be careful if painting an entire dining room or kitchen red – especially if you are looking to keep slim and stay calm.
BLOOM THE ROOM
Floral Print is another growing trend for 2014! Remember the floral wing chairs your mom had in 1993? Well, both are back but updated of course! More toned and defined with a nod to mid-century design, the wing chair is fresh and new once more especially in painterly petals and pretty garden-inspired baroque fabrics. For that designer touch embellish further with monochromatic nailhead trim and legs painted in black or white.
One favourite DIY project is embellishing an inexpensive lampshade with faux flowers from the dollar store. It is as easy as pulling off the stems and using your glue gun to affix the blooms. Cover completely or just create a banding along the bottom of the shade!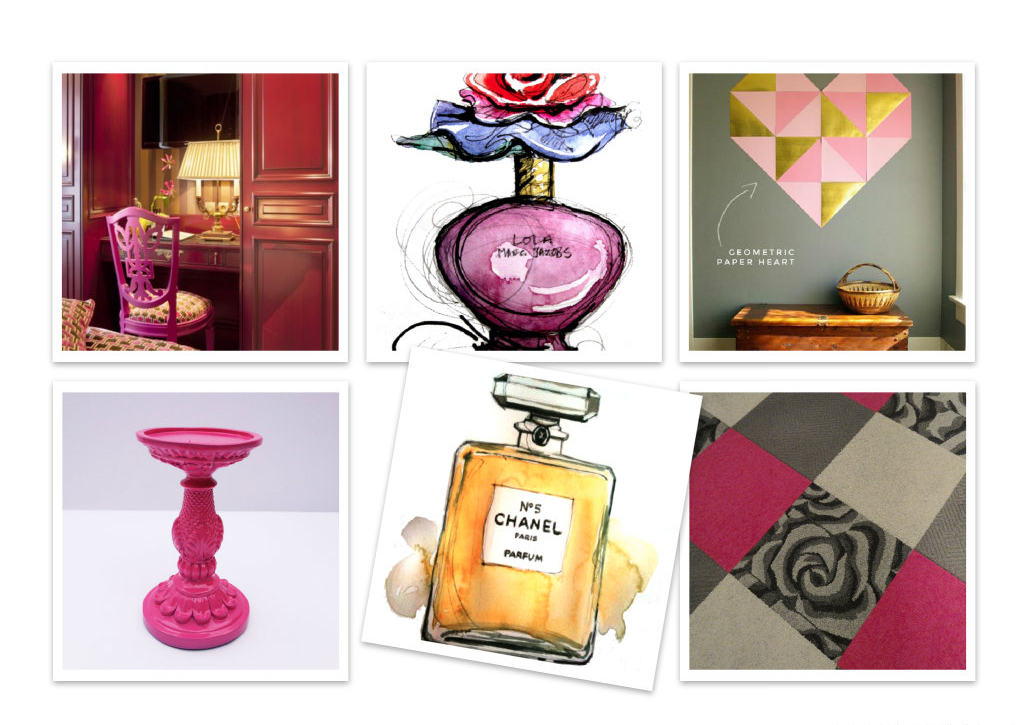 INTO THE DARK
The quickest fix: a dimmer switch. Dimmer switches make everything look more customizable, which is design talk for less harsh and more forgiving! Have you ever gone to a steak house and realized that one little MR16 shining down on you, makes your make up look ghastly? Not a good look at home either if you're trying to set the mood or rekindle lost youth. I have a dimmer switch in every room!
LIGHT SHOW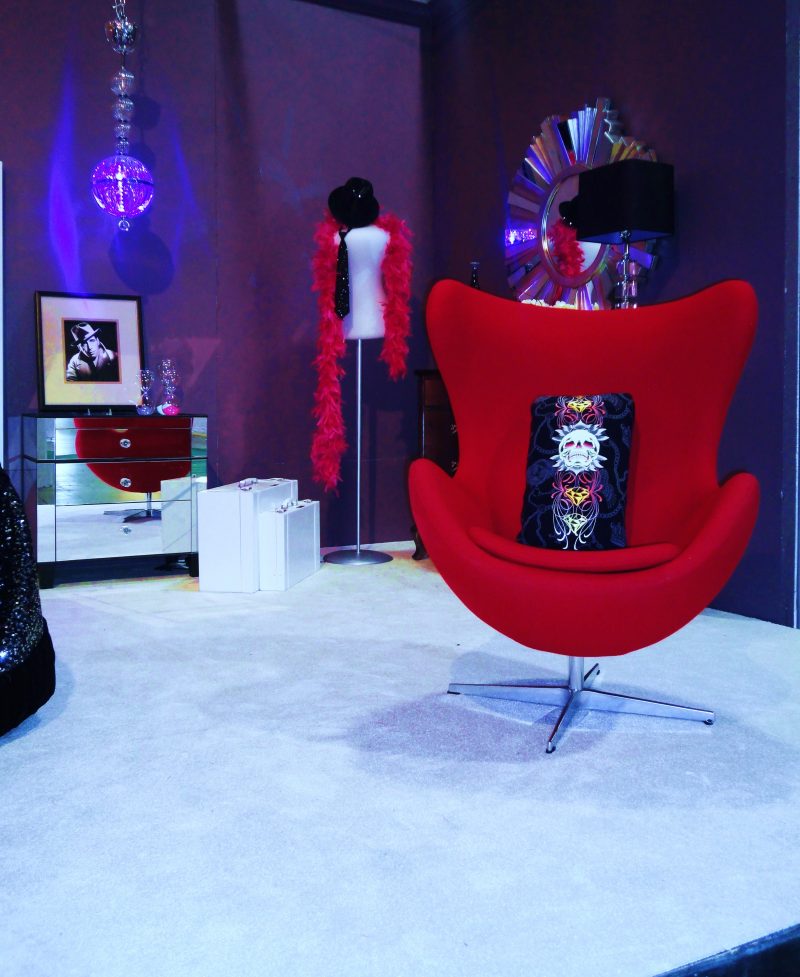 The DESCEND LED Pendent light from Eurofase is a luminary pièce-de-résistance. Remote operated, a series of descending glass spheres descend elegantly and change almost any colour. The LED lights allow for adaptability in the colouration of the lighting effect, creating a more customizable ambience. It even has a strobe feature – how sexy is that for valentines!
LIQUID LOVE
Spray paint old inexpensive candlestick bases as an instant makeover. Even a cookie sheet spray-painted can become a sexy red tray for serving drinks! A variety of small glass bud vases from the goodwill, spray painted, of course, is an easy way to create a pretty & fresh tabletop display for grocery store blooms. If you have an old chair lying around, give it a coat of red and you will love it again. What's that old saying? Every room needs a touch of red.
LACE AND LEATHER
Dark lace is always racy but when paired with leather, the look is total "rock and roll" Lace comes in many bright colours, is inexpensive and available at most fabric stores. For Valentine's day, buy a few yards of hot pink lace and layer it over a red tablecloth from Christmas – set the table with white or black faux leather placemats and chargers and viola! Sexy is served!
SHEET MUSIC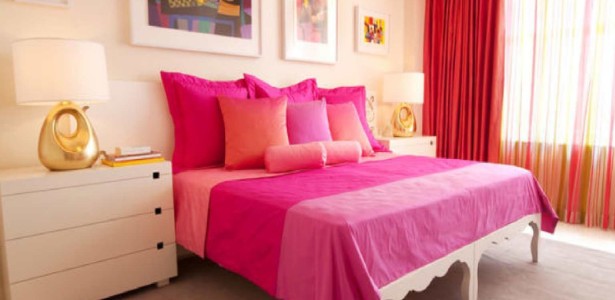 Forget about heart-shaped beds! For Valentine's day, make the bedrock with colourful new sheets and colour block the pillowcases! Making the bed is a lot like making a cocktail – it's all about the mix – especially with vibrant standout shades like red and pink. Create drama by pairing purple sheets with red pillowcases or fuchsia with coral.
ROAR
Got the eye of the Tiger? Then you've noticed animal print fabrics and exotic spotted accessories are all the rage. Leopard print is the preferred beast of the season and a spot-on trend!
Fabric stores have beautiful shaggy faux fur fabrics which would make a great custom throw for the end of the bed or draped over a sofa! I recently purchased Leopard gift wrap which will be a perfect stylish covering for some old shoe boxes – grrrr!
Ralph Lauren's gorgeous animal print pillowcases are divine but for the DIY diva or divo on a dime, you can sew your own using inexpensive animal print fabric from fabric stores. A simple pillowcase project is a great way to get into sewing on a sewing machine too!
TIP: If you can't sew, don't fret. Many malls and dry cleaner tailors will sew up a simple pillowcase very inexpensively if you supply the fabric.
TWILIGHT SPARKLE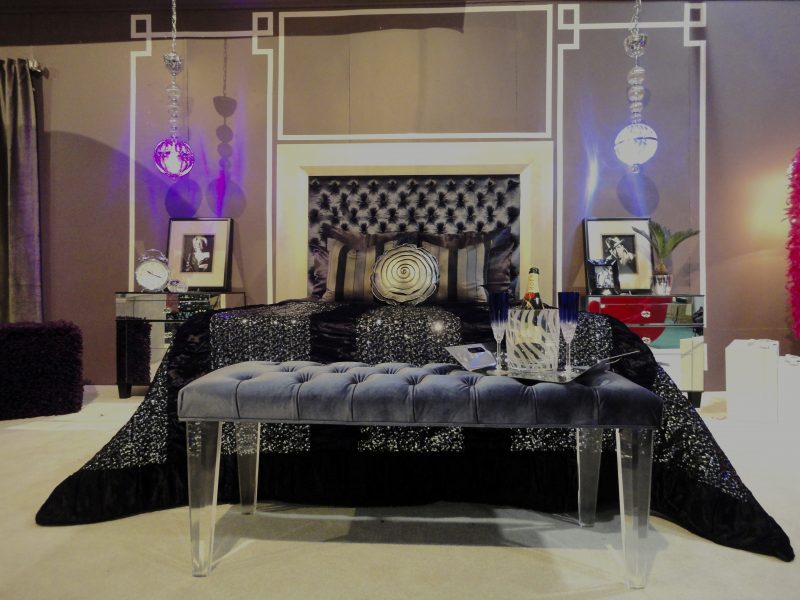 Vamp up the house with sparkling sequin cushions or go all out in the bedroom at HSH Yorkville and cover the bed in a glamorous glittering bedspread! It may be a little extravagant and perhaps a wee bit itchy but for the glamour girl at heart, it's all-out scream-worthy!
TO PARIS WITH LOVE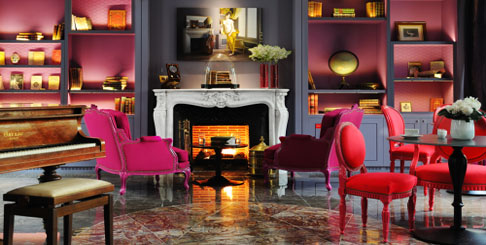 Finally, if all that seems a bit too much to take on you can always reserve a room at La Belle Juliette Hotel in Paris, where its pink, red, and violet rooms set the heart on fire with lust! Known for its outstanding décor and Parisian service, it is definitely the place Jake Gyllenhaal would want to take you for Valentines Day- at least in your dreams!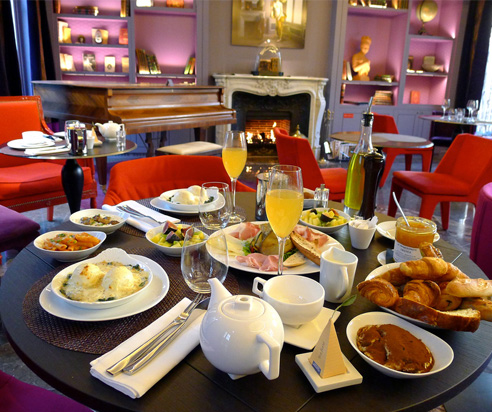 For more great gift ideas, click here.
For more entertaining ideas, click here.
The following two tabs change content below.
Nicholas is the DIY Editor for Canadian Home Trends Magazine, an award-winning Designer Decorator, and appears as a guest expert on City TV's CityLine. As Principal Designer, Interior Decorator and Stylist for
Nicholas Rosaci Interiors
, Nicholas creates chic, confident and glamorous spaces that cross the divide between Modern and Traditional.
Latest posts by Nicholas Rosaci (see all)