Did you know that, if you sleep 7-8 hours a night, you'll spend about 3,000 hours a year in bed? If you add time spent reading, watching movies, relaxing, recovering when sick and the many other activities that take place in our rooms, the bedroom is easy the one room in your home that you will spend the most time in! We've compiled tips to help you learn where to save and where to invest when planning your bedroom decor.
Step 1: The Mattress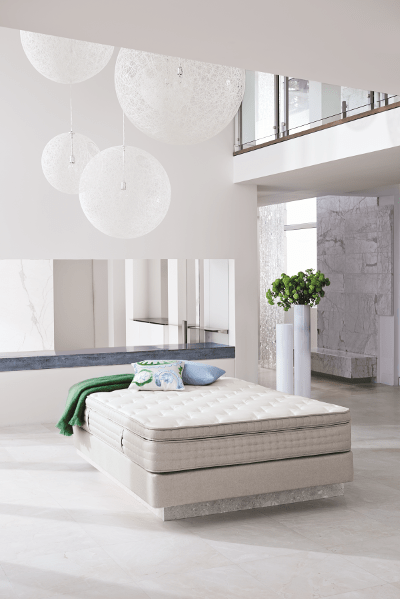 Picture 1 of 5
SPLURGE: Did you know that if you sleep 7-8 hours a night, you'll spend about 3,000 hours a year in bed? That's a lot of time in one spot. In fact, you'll probably spend more time on a mattress then anywhere else over your lifetime. Choosing a mattress is one of the most important decisions you will make when furnishing your bedroom. A poor quality mattress can result in a lack of sleep, sore muscles and any number of health issues. If you can only afford to splurge in one area - it should be your mattress.

SAVE: Purchase a mattress protector! Once you've taken the time to find the perfect mattress, protect your investment! Mattress protectors are usually fairly inexpensive and will protect from spills and stains, keeping your mattress in great shape for much longer.

Shown Here: Indulgence by Marshall Mattress from Decorium
The following two tabs change content below.

Crystal Williams
As Online Editor for Canadian Home Trends Magazine, Crystal has a passion for design and decor. She enjoys browsing the web to find new, exciting decor ideas, DIY projects and unique products to share with her readers. With formal training in graphic design and a background in the event planning/design business, Crystal looks at design from all angles to give readers a fresh perspective.

Latest posts by Crystal Williams (see all)