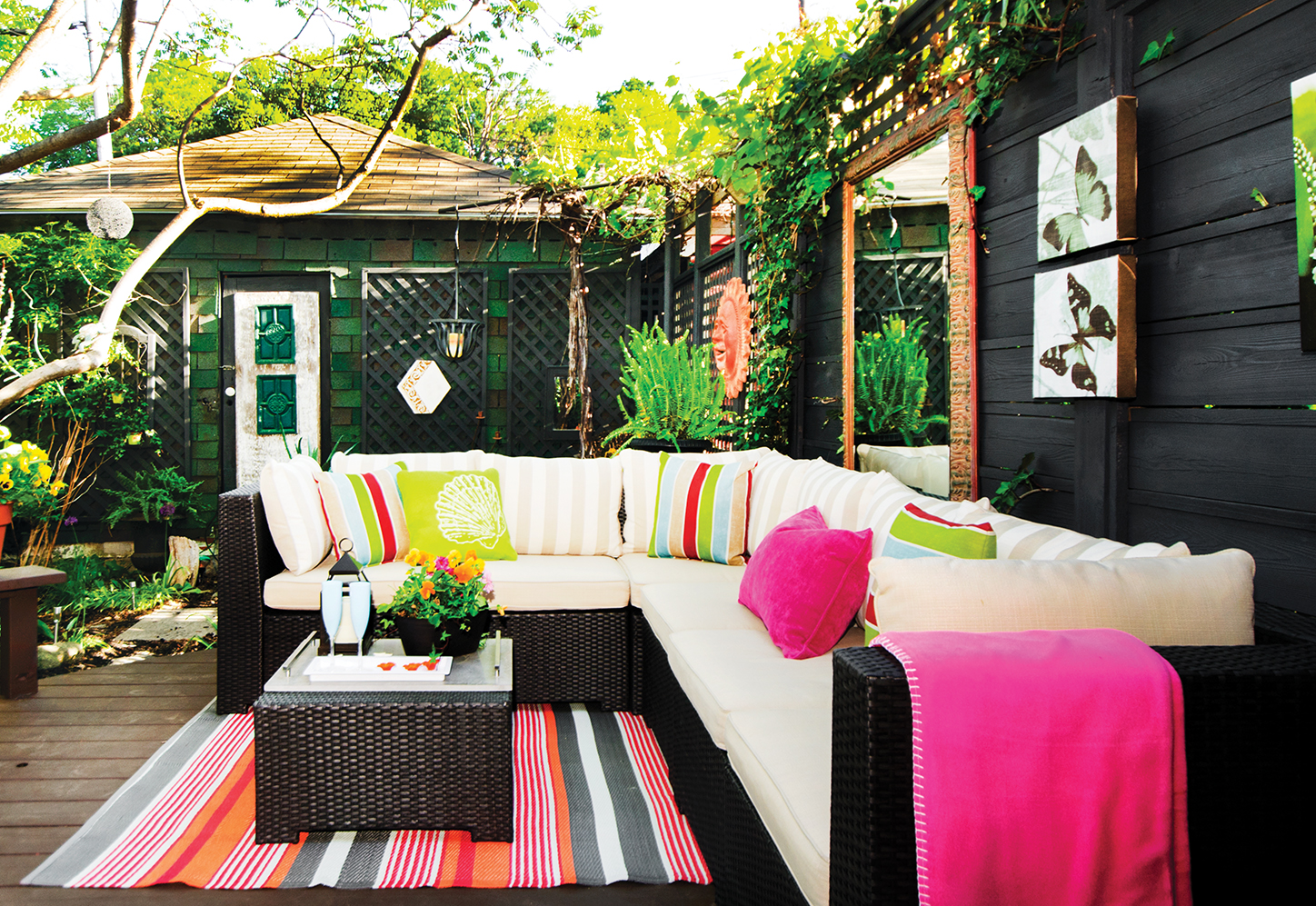 Once upon a time, two worlds collided when the design and culinary expertise of Kim and Robert Bartley were combined to create a little piece of heaven in their backyard.
Text Betty Barkman
Photography Stephani Buchman
As Seen In Canadian Home Trends Magazine Spring 2014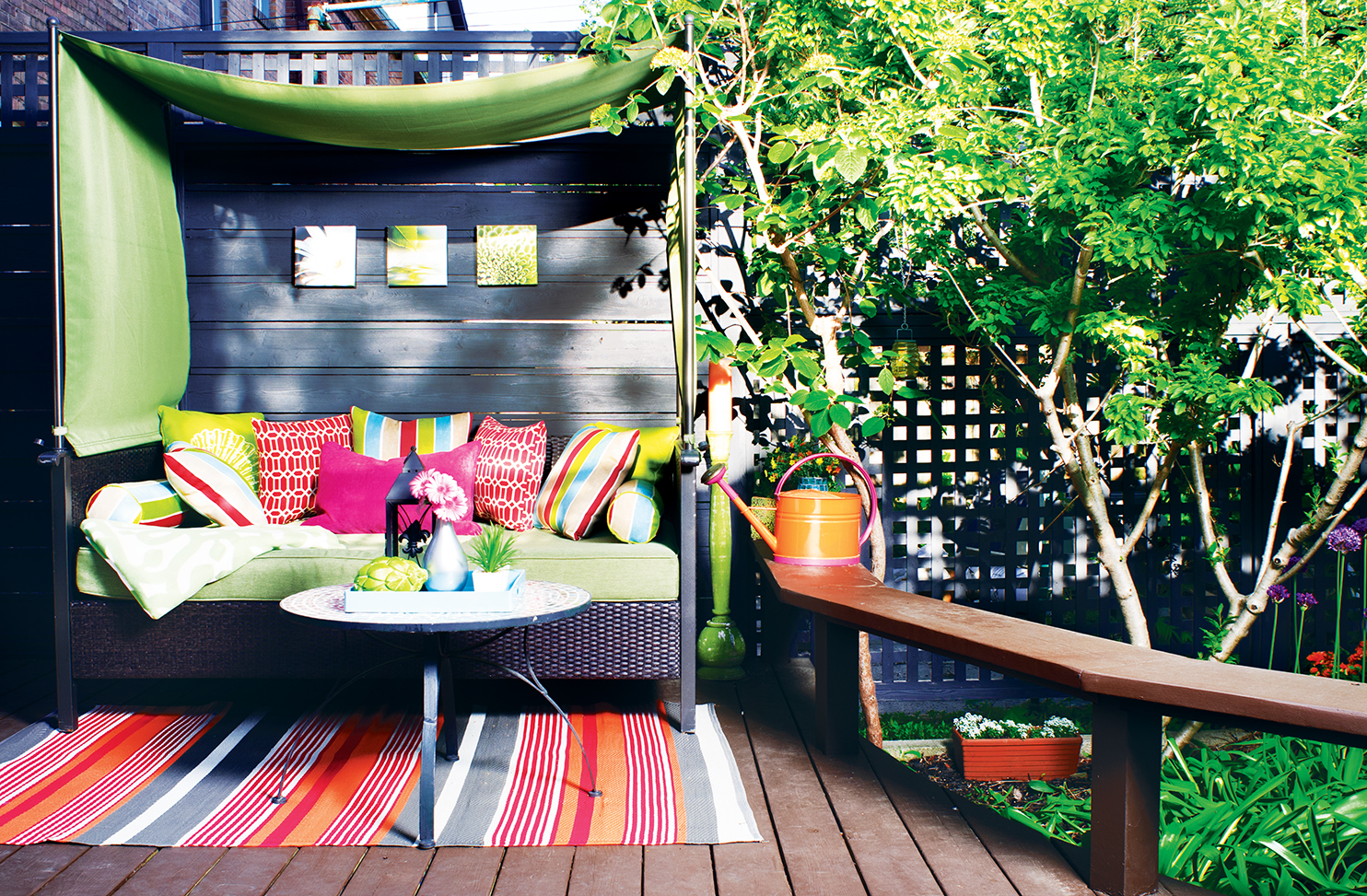 In their hectic lives they needed a getaway place at home. And the table they had out back was not cutting it. It had no drawing card as they preferred reading, relaxing and enjoying tapas-style food with friends. Mind you they love their house and it serves them well; every room has its function, like the kitchen that Robert claims as his domain, his comfort zone in which he spends a lot of his time. But right past those appliances were beautiful garden doors that lead to a backyard garden patio with untapped potential.
Robert and Kim Bartley live in a 1,700 square foot home in downtown Toronto, built in 1931 and later totally redesigned. Both have busy and demanding schedules to keep. Robert is the senior director, food and beverage for the Air Canada Centre and Maple Leaf's executive chef. Kim has developed her passion for decorating and design into a fullblown business that she loves. Whether it's lofts, condos, kitchens or outdoor havens she's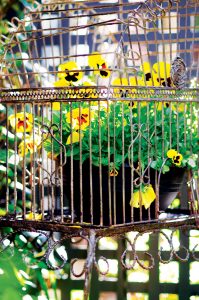 working on, she's keeping her clients happy and never has a dull moment in the process.
Once they decided on renovating their backyard, Kim loved putting it together. "I like to make the colours and design flow with the rest of the home, making everything feel connected." Kim says. To achieve this she picked up on had the deck floor and fence painted in the same dark colour.
She likes to create a space that meets her client's needs and personality. In their case, a key necessity was to create a relaxing space, which she achieved by bringing in a sectional and daybed that was big enough for her six-foot-two guy to nap on. Another was entertaining. In spite of being involved with the hosting of thousands of events, Robert does not tire of cooking and needed a large barbecue, as well as a small fireplace to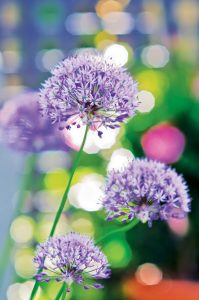 coordinate his culinary needs.
Then there are the pops of bright colours – fuchsia and bits of orange, a few bold stripes in the cushions, an artistic wall-hanging, a pot of blooming pansies and a cosy throw blanket. Suddenly the place was bursting with life and it's hard to tell where the indoors stops and the outdoors begins. One has become the extension of the other and it feels like one huge home, pulled together by love.
By this time you are wondering about the price tag. Kim says it's amazing where a bit of bargain hunting will get her. Sometimes big box stores have exactly what she's looking for and a few thousand dollars can go a long way. She enjoys doing that for clients, and is willing to mix-and-match, or even throw in Grandpa's old rocking chair if that is what you wish. Sometimes that means scouring places or like in her case, get a piece of new glass cut to fit the old coffee table.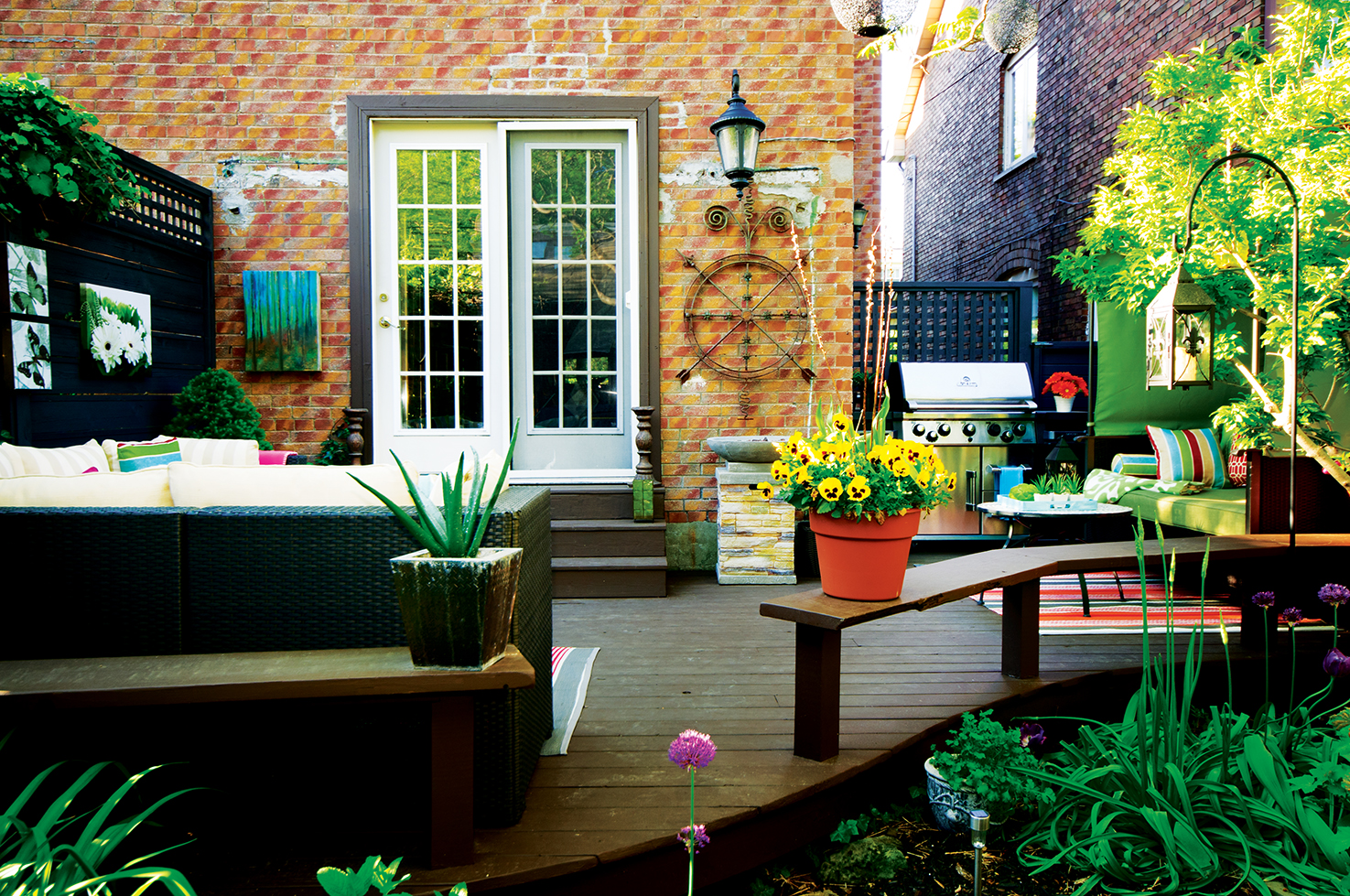 Robert and Kim have managed to create a beautiful haven for themselves and their friends, right behind their own garden doors. It feels like a private cabana beside a pool in Miami and they love it.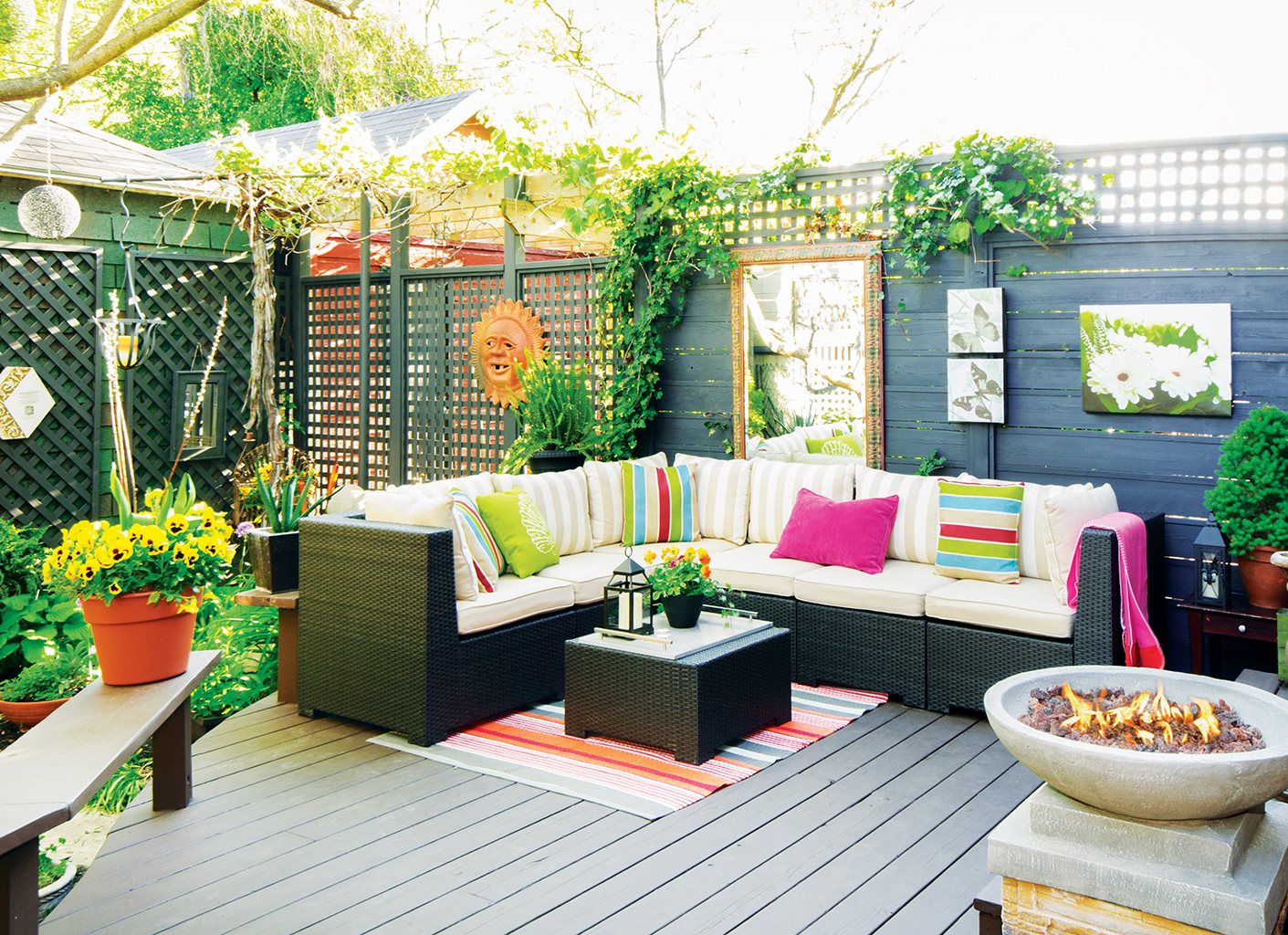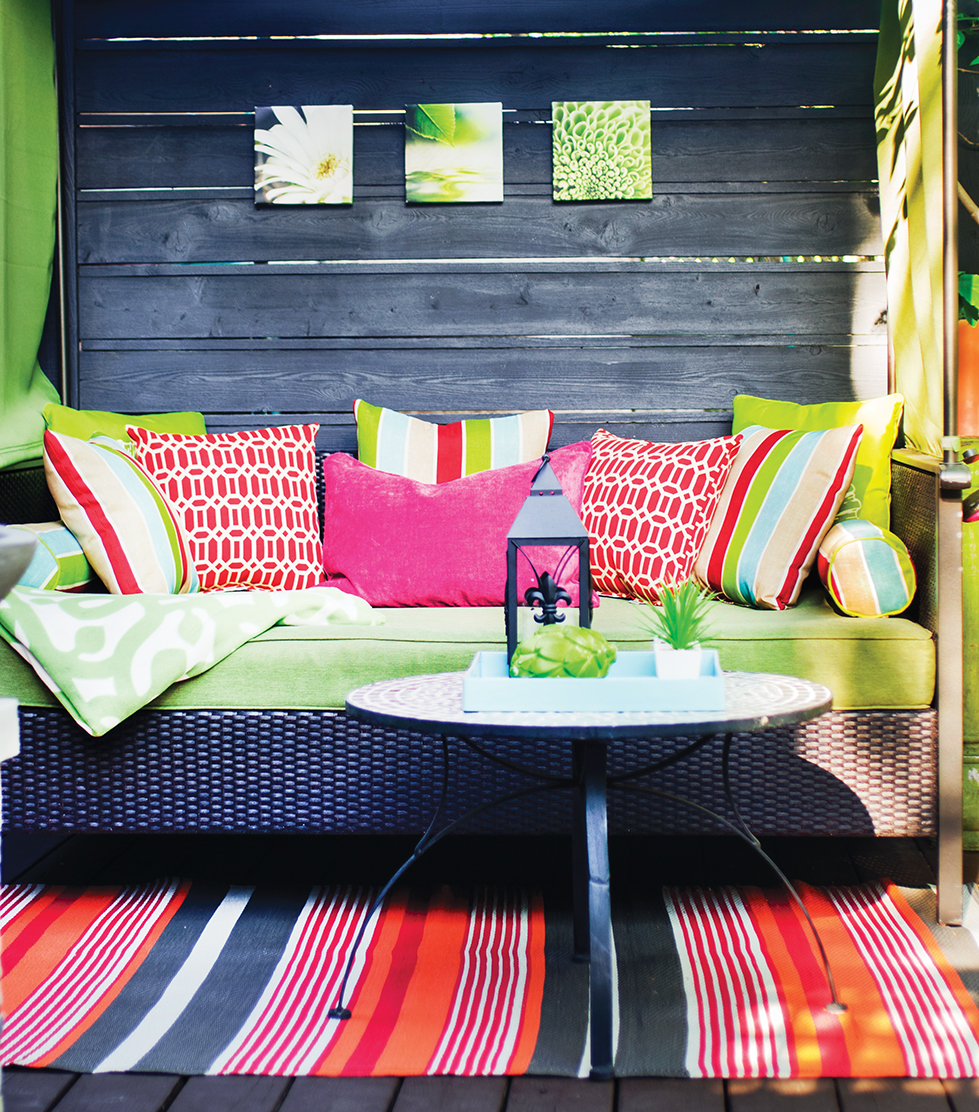 The following two tabs change content below.

Kim Bartley, Principal of Kim Bartley Design, brings 25 years of business ownership and management to the table. Kim's keen eye for design lends her rooms an edgy sophistication while remaining current and functional. Her philosophy is that your home should make you happy and reflect your lifestyle and changing needs. Focusing on unparalleled client care, Kim aims to make the design experience positive and enjoyable at each phase of the project. She works collaboratively with her clients to develop spaces that are clean and modern but still warm and approachable. Kim believes that everyone deserves to live in a beautifully designed space and focuses on truly "getting" her clients.

Latest posts by Kim Bartley (see all)