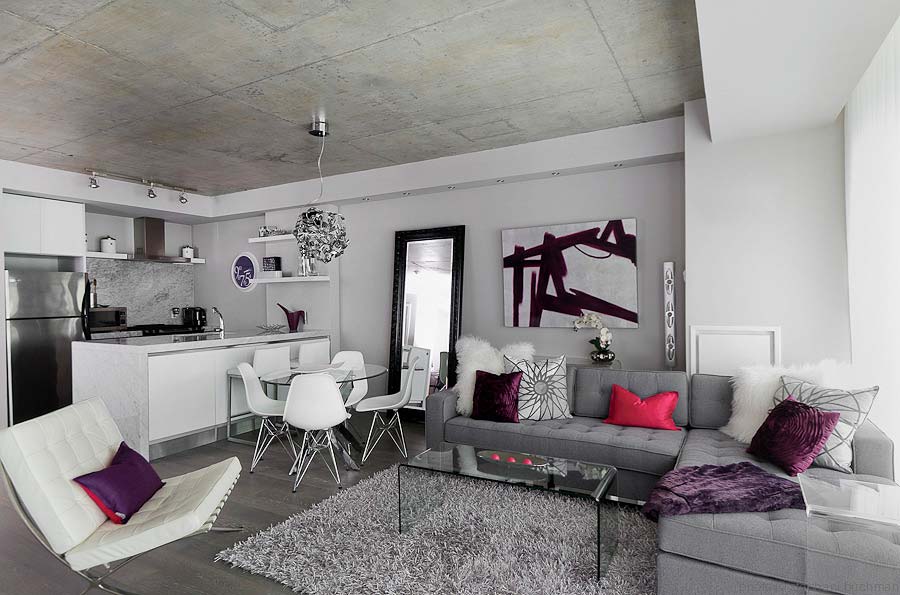 Despite the fact that grey is not my favourite kind of day, I love working with the amazing variety of shades of grey available.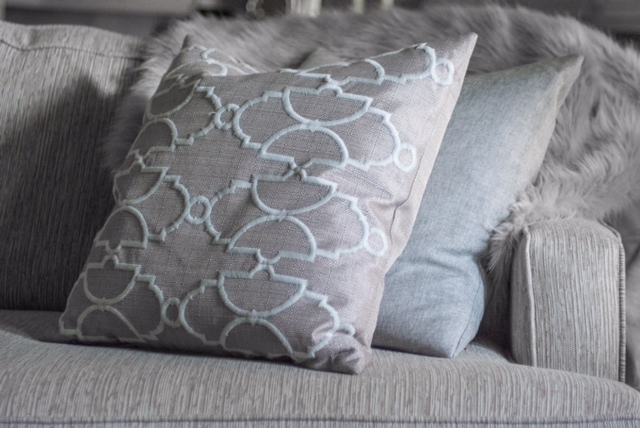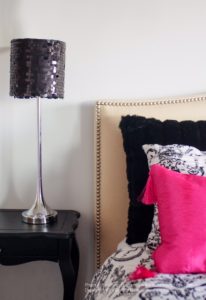 I love any version of that magical combination of black and white. From dark, edgy charcoals to soft, washed out grey whites, the spectrum of grey runs the gamut. Add a hint to colour to the mix and I am sold. It works with almost every decorating style. Grey is Cinderella to beige's ugly stepsister with its timeless elegance and sophisticated feel.
Fuchsia. Orange. Teal. Purple. Whatever bright colour happens to be the trend of the season, it will always pop beautifully against the foolproof, flattering canvas that grey provides.
The specific colour scheme of your home will alter the effects of the grey you choose. For example, a pastel palette with a retro feel works well with a dusty grey while a monochromatic room with granite grey wall paint would anchor a modern industrial space.
My favourite shade right now is Benjamin Moore Classic Gray OC 23. It's a classic suit, tie and white shirt kind of a look. It never goes out of style. It's worth never depreciates.
For a calming bedroom, my go-to grey is Benjamin Moore's Coventry, which pairs beautifully with Decorators White for a crisp trim.
When it comes to my particular brand of design, I love adding pops of fuchsia to a room. It adds a bit of whimsy and makes a great statement in a soothing grey space.
Fuchsia: A blend of deep pink and blue, fuchsia inspires confidence and adds personality when placed against a quiet, strong backdrop of grey.
Photography by Stephani Buchman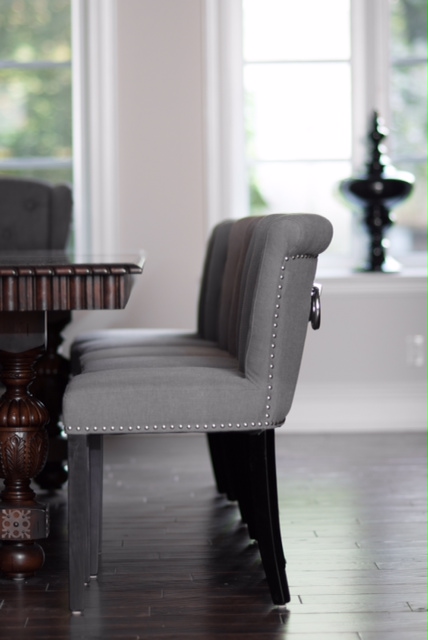 The following two tabs change content below.

Kim Bartley, Principal of Kim Bartley Design, brings 25 years of business ownership and management to the table. Kim's keen eye for design lends her rooms an edgy sophistication while remaining current and functional. Her philosophy is that your home should make you happy and reflect your lifestyle and changing needs. Focusing on unparalleled client care, Kim aims to make the design experience positive and enjoyable at each phase of the project. She works collaboratively with her clients to develop spaces that are clean and modern but still warm and approachable. Kim believes that everyone deserves to live in a beautifully designed space and focuses on truly "getting" her clients.

Latest posts by Kim Bartley (see all)