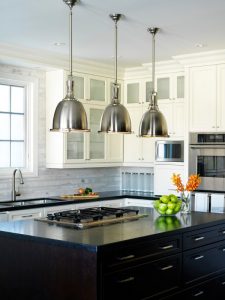 Make your home fresh, warm and inviting by introducing natural elements into the space. Award-winning interior decorator Laura Stein offers four simple steps to bring nature indoors:
1. A little bit of wood goes a long way. Whether formal or casual, sleek or rustic, adding just a small amount of wood to a room makes it feel rich and more comfortable.
2. Natural stone ups the chic factor in any space. Since natural materials are always associated with quality, using stone and wood can help increase the value of your home.
3. Fresh cut flowers and plants are a wonderful way to breathe life into a room. For a sophisticated look, group flowers of the same colour together in the same vase. Or instead of a vase, get creative and use a water pitcher, a mason jar or even an old china teapot.
4. To maintain a clean and refreshing home, use naturally based cleaning products, such as Vim Cream Naturals Multipurpose Cream cleaner, which is made with 90 per cent naturally-derived ingredients and is effective on ceramic backsplashes, countertops and stainless steel fixtures.
www.newscanada.com
The following two tabs change content below.


Latest posts by Laura Stein (see all)