Organizing is a dilemma for most people, I'm no exception. One of my personality quirks is that I really need to have minimal visual distortion at home to keep my stress levels low, so really, all areas need to be neat for me to be happy. One of the areas which is very important to me is the entry. I find that most of my clients are concerned about this area when designing and decorating their homes.
This is an example of clients who have a typical city home which is narrow with little extra space for storage. Their entry was a challenge for them to manage the kids' boots and clothing, mail, and miscellaneous stuff.
Before:
Idea Sketch:
After:
The solution needed to have a few elements which I feel are important in the entry area of a home: a mirror, storage for mitts, hats and other soft goods, drop off for keys and random stuff, and an area for display. This custom built-in gave the family all the needed storage within the confines of the space, and it looks great.
Below are a few more interesting and creative storage solutions for the entry area.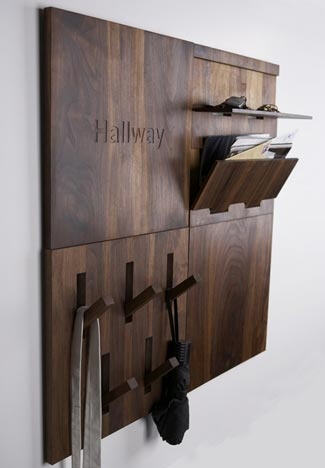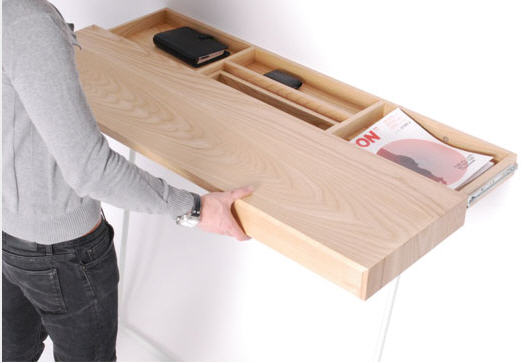 The following two tabs change content below.

Evelyn Eshun has been providing creative Interior Design solutions for her Residential Clients in the Toronto area for over a decade. Principal Designer at
Evelyn Eshun Interior Design
, Evelyn has participated in various Television programs over the years in addition to her Design business. With a passion for design and travel, Evelyn has translated her extensive and various experiences into a design philosophy which puts the Client's needs and functional needs first. Always striving for a unique and personalized solution for each Client, Evelyn prides herself on creating interiors which will stand the test of time. Whether transforming an old and tired property into a vibrant home or simply finishing a home with the decorating touches which make a house a home, the goal is always to collaborate with Homeowner, Trades and Suppliers to finish the project successfully.

Latest posts by Evelyn Eshun (see all)