It's finally here, Spring…which will lead to hot and fabulous Summer days. Though we wait with bated breaths for these days, we need to provide some shade in our backyards for ultimate enjoyment of the Outdoors. I found some inspiring Shade Solutions which I would like to share.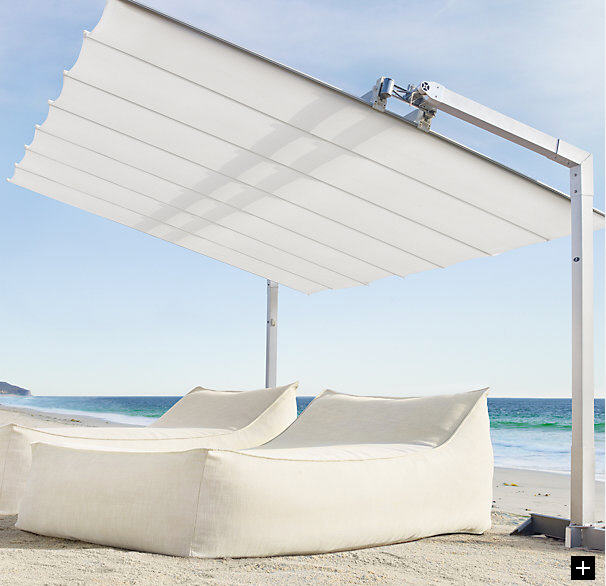 This is a pricey solution at over $5k..but wow! All the benefit of the breeze but no harsh sun beating down on you.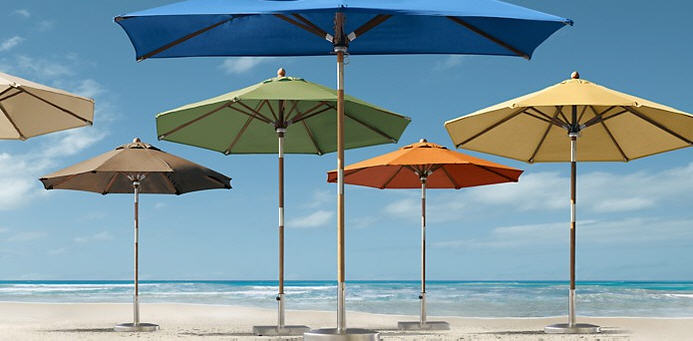 A classic Teak Umbrella is always good, available in beautiful jelly bean-like colours.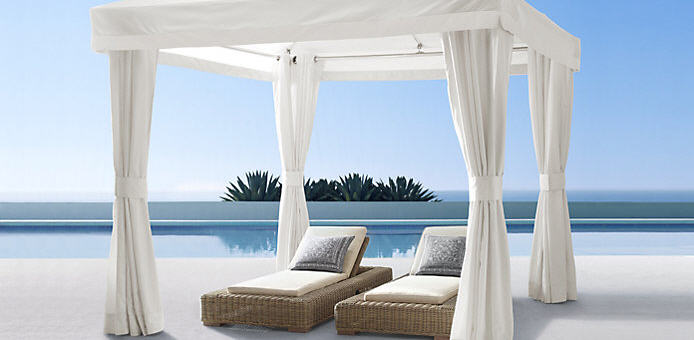 This fabric gazebo is sexy and fabulous. It brings the Miami look to your Toronto backyard. The fabric can be pulled out to provide more or less privacy.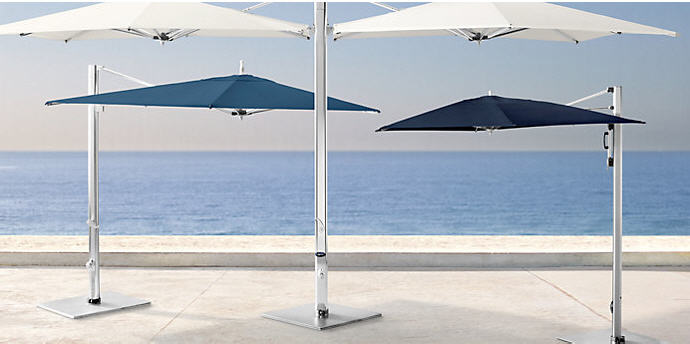 Cantilevered umbrella is a perfect solution for functionality, it sits beside the seating area as opposed to the middle of the table.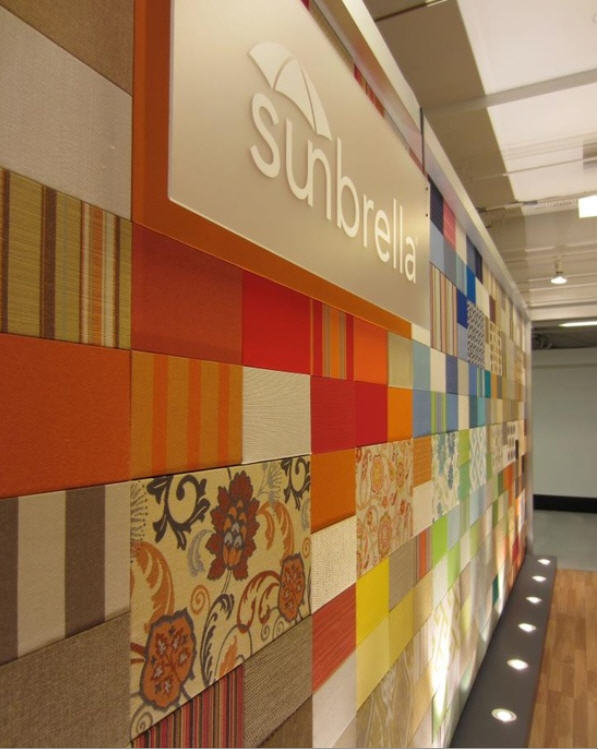 Outdoor Fabric supplier Sunbrella is the provider of all if not most of the fabrics you will see out there. They are manufactured and treated for outdoor use to prevent mildew and resist fading. Available in solids or patterns.
(Photo Source: Pinterest)
Drapery panels can be added to your porch for a punch of colour and to provide wind as well as sun protection. Available in numerous colours ready-made, or you can order your own fabric and have them made for you.
Summer outside can be enjoyed in Style and with Pizzazz.
All images courtesy of Restoration Hardware unless otherwise noted.
The following two tabs change content below.

Evelyn Eshun has been providing creative Interior Design solutions for her Residential Clients in the Toronto area for over a decade. Principal Designer at
Evelyn Eshun Interior Design
, Evelyn has participated in various Television programs over the years in addition to her Design business. With a passion for design and travel, Evelyn has translated her extensive and various experiences into a design philosophy which puts the Client's needs and functional needs first. Always striving for a unique and personalized solution for each Client, Evelyn prides herself on creating interiors which will stand the test of time. Whether transforming an old and tired property into a vibrant home or simply finishing a home with the decorating touches which make a house a home, the goal is always to collaborate with Homeowner, Trades and Suppliers to finish the project successfully.

Latest posts by Evelyn Eshun (see all)