Re-purposing old furniture and scrap materials into decor items is a popular trends right now. It is both budget and environmentally friendly! Today I came across a collection of photos from across the net showcasing the use of pallets for furniture and decor items. There were some absolutely amazing ideas and I thought I would share my favorites.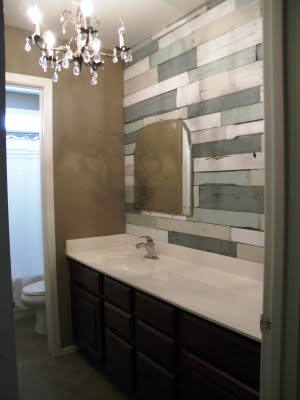 Grand Design used boards from old pallets painted in four different colors to create a beautiful, unique finish to her bathroom wall. I love this mix of old meets new,   rustic meets glam. It definitely makes a unique and memorable statement.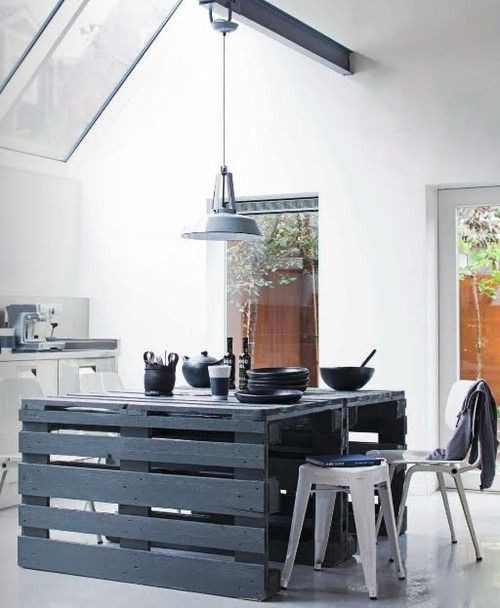 Emily Paige Oslie showcase this gorgeous idea for a kitchen table/island made using painted pallets.  You can paint the pallets to coordinate with your existing decor  or use a contrasting color to make a bold statement like you see here with a dark table in a white room.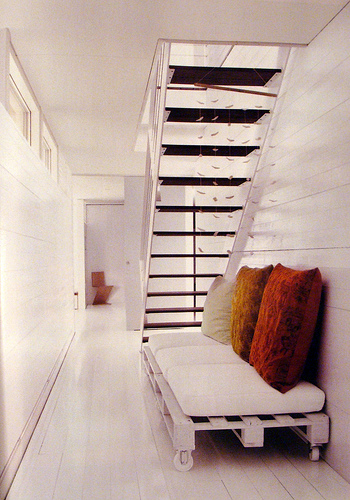 VectroAve had this idea – pallets turned into a simple bench area that makes great use of an empty hall space under an open stair case.  Painting the pallets to match the seat cushion, floors and walls lets the piece blend in quietly while colored accent pillows add a bold punch of color.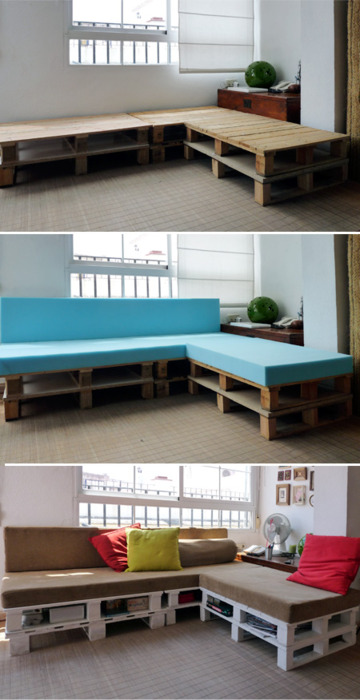 This pallet sofa found on Craft Britian is fantastic! I like the third version best with the tan seating, painted pallets and colorful throw pillows. This would be perfect for a family room, sun room, pool house or even out on the deck.
For more great ideas on using pallets to create home decor visit Pinterest.
The following two tabs change content below.

Crystal Williams
As Online Editor for Canadian Home Trends Magazine, Crystal has a passion for design and decor. She enjoys browsing the web to find new, exciting decor ideas, DIY projects and unique products to share with her readers. With formal training in graphic design and a background in the event planning/design business, Crystal looks at design from all angles to give readers a fresh perspective.

Latest posts by Crystal Williams (see all)