This week we spoke to Greg Genereux at Landen Design Build about their expertise as a home addition builder in Calgary and why they believe that home additions can be a very lucrative investment to your home.
Adding an addition to your home can increase its value and also provides you with more needed space for family gatherings, your dream kitchen, luxury bathroom, or even just extra storage.
Giving yourself more living space will allow you to have a home that better fits your needs and wants. It's important that any home improvement project be carefully planned out by professional seasoned architectural designers before making any final decisions so you don't regret anything down the road.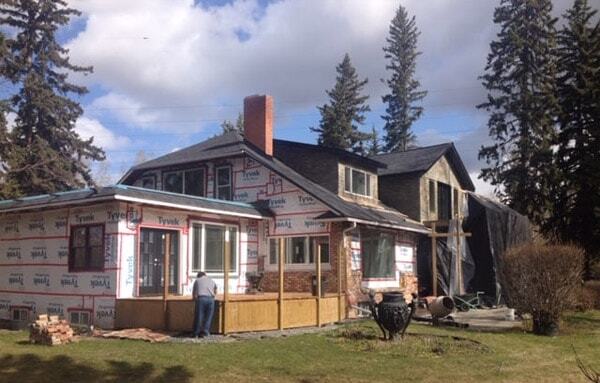 The Benefits of home additions
Additions to home are a great investment. Home additions can do a lot of things for you, from increasing your home value and providing more living space, to giving you an opportunity to make your home reflect your life style and personality. But, you may ask, what really makes home additions such a sound investment?
Let's take a look at some of the benefits of adding on:
– Home additions can increase home value by as much as 10% or more of the homes overall value, depending on the type of addition and its location onto the home. Kitchen and bath additions get the most bang for the buck spent on an addition.
– Adding square footage increases resale value – generally speaking homes in established communities are sold by realtors based on the "average" sq. ft. value of the home within the community, meaning they "include the land" into this sq. ft. value calculation.  Therefore, an increase in the existing home overall size tends to have the affect shown in the chart below, even if it's just 100 square feet!   This can actually make you resale money!  Of course there are "good-ways" and "bad-ways" to add space that may not achieve this added value!

– Additions give homeowners opportunities they might not otherwise have – like creating a large dream kitchen, expanding the master bedroom and on=-suite bathroom, or adding a home office.
– Home additions if done by a reputable design build contractor/builder, come with warranties that guarantee that work will be performed to standard and protect you against any problems for a certain amount of time, set out in their warranties.
– Many home additions can either add to home value in a big way or greatly increase the home's resale value and ROI in comparison to other home improvement projects.
–  Adding on vs building a new home can effectively achieve the same results as building a new home, with one big difference, the community is already fully established, with mature trees, and local schools, and shopping amenities.  Unlike building a new home, where these things can be years away!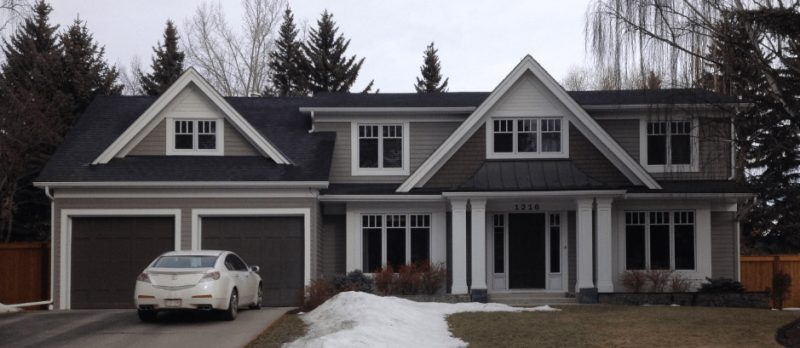 Things you need to know before adding on your home
Adding on to your home can be a good investment. There are many benefits that come with home additions, including more space and lifestyle value for the homeowner.
In order to determine if an addition is right for you, there are some questions you should ask yourself first:
Do you have enough budget, money set aside to do what you really want?
At Landen we get many clients that don't really have any idea what an addition or major renovation would cost, and come to us with grand ideas, and a wish list that simply won't fit their budget.
In other words, do you want to add space just for the sake of having a bigger home, or to achieve a particular lifestyle target, or a needed new room use.
Is it possible to make changes or additions on your current home?
There are many approval / building permit and development permit issues that need to be addressed for adding a major addition to an existing home.
An addition that you may think should be very achievable, may in fact NOT be possible because of regulatory or bylaw issues.  You need to hire a professional to help investigate this for you. 
After this investigation, if the addition you want to do, is deemed doable by planning authorities, then adding onto your home may be a very smart decision.
There are many home addition ideas that can be easily incorporated into your current home while not breaking the bank.
Some home additions may include a whole new second floor, a kitchen bump-out, or a full extension. While planning any home additions you should always keep the end resale value in mind. It is important for home owners to know their limitations when it comes to home addition ideas and not go over the resale budget, unless you are planning an addition just because you want to improve your lifestyle, and plan to stay in your home for many years after the addition is complete.
How home additions increase home value
For most home additions, the total value of the home is increased. This can be a benefit to home owners because it usually increase resale home value down the road.
While this does not always work out this way, including an addition in your renovation plans will make it more attractive and desirable to future buyers. As well as making your home feel more spacious for you and your family.
There are many ways that adding an addition can improve both the look and functionality of your home by giving you additional living space or storage space which would otherwise be impossible without building an addition onto your existing property.
Adding home additions are beneficial for homeowners
It is important to consider that when adding home additions, homeowners also have to research the cost of having an addition added on in comparison to their home's possible resale value, after having the addition added.
If you this calculation does not pan-out with your home addition plans, to upgrade it with a home addition, you may want to consider other options.
The following two tabs change content below.