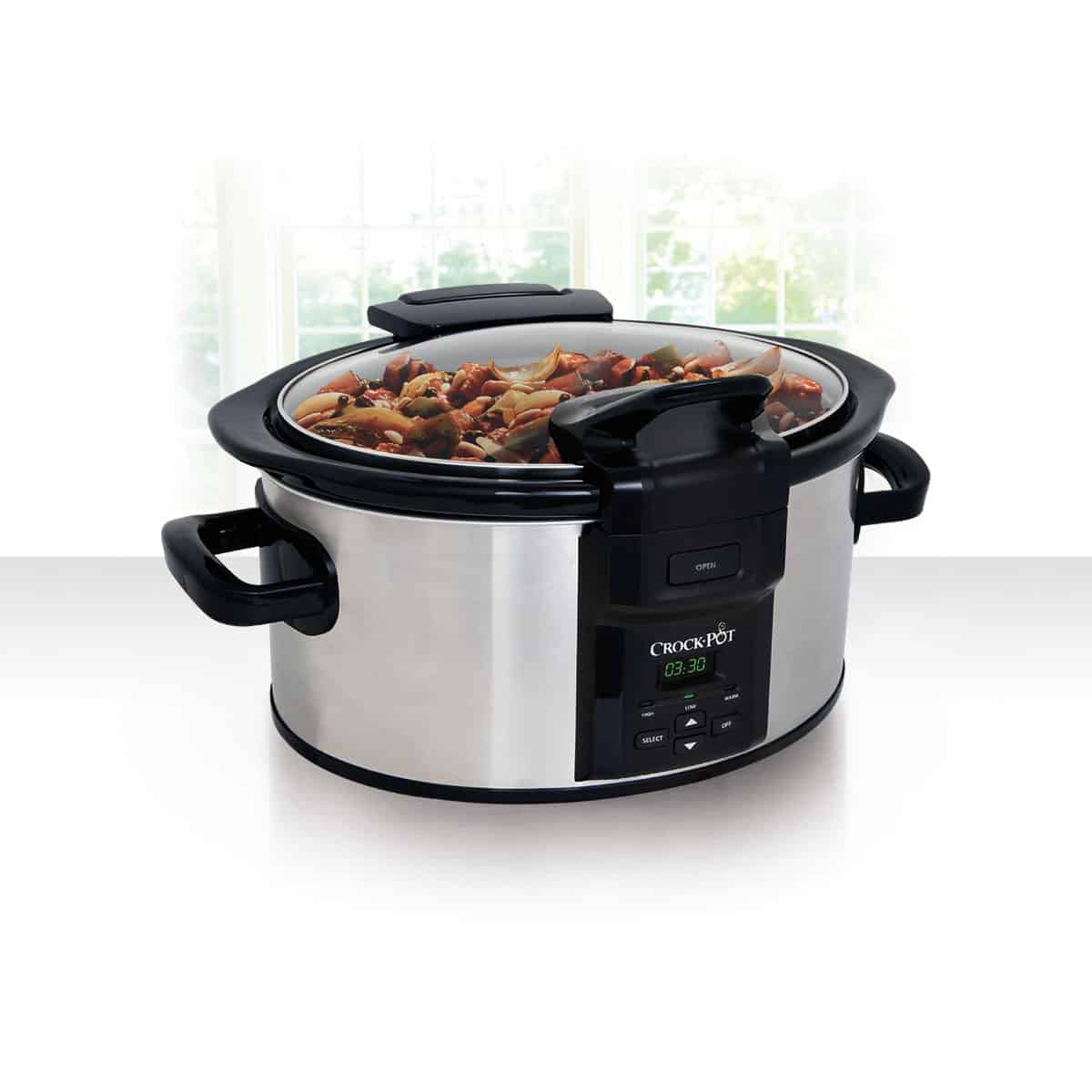 Slow Cooking on the Go
Slow cookers are supposed to make it easier to cook delicious meals but when you're stuck in traffic and stressing out because your meal is going to be overcooked, it doesn't feel so easy any more. This
Programmable Lift & Serve Crock-Pot
is perfect for cooking on the fly! Just program the slow cooker to cook at the time and tempature required and set to warm when done!
Click Here For Marc & Mandy's Complete Holiday Gift Guide
The following two tabs change content below.

Marc Atiyolil is the editor-in-chief of the home décor publication, Home Trends Magazine. His charismatic, down to earth approach can be seen first hand as the co-host of the Marc & Mandy Show airing on networks across North America. His mantra, "Be bold, be different, be unique – Yet keep it simple" is reflected in all of his work. Marc is an avid promoter of breaking down the myths of design and offering simple alternatives to complicated design processes.

Latest posts by Marc Atiyolil (see all)