We wrote a bunch about black in 2016, including tips on how to decorate with it in your home and a rundown of chic black flooring ideas for any space, and we stand by our crush on this non-color! That being said, the new year brings a new-found need for softness and for some, black is simply too severe. This year, experts predict that navy blue will be the new black, and are calling it a modern twist on a traditional feel. Keep reading for inspiration using this versatile color in every room of your home.
In the kitchen
In the living room
In the dining room
In the bathroom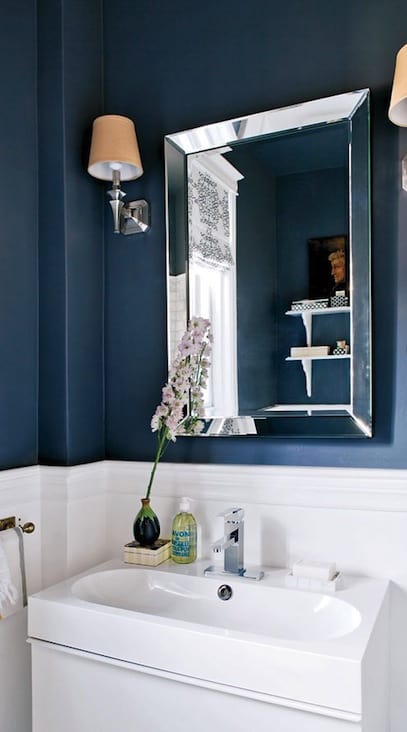 In the bedroom
The following two tabs change content below.
Zakiya Kassam
Zakiya is a freelance writer/editor based out of Toronto.
Latest posts by Zakiya Kassam (see all)