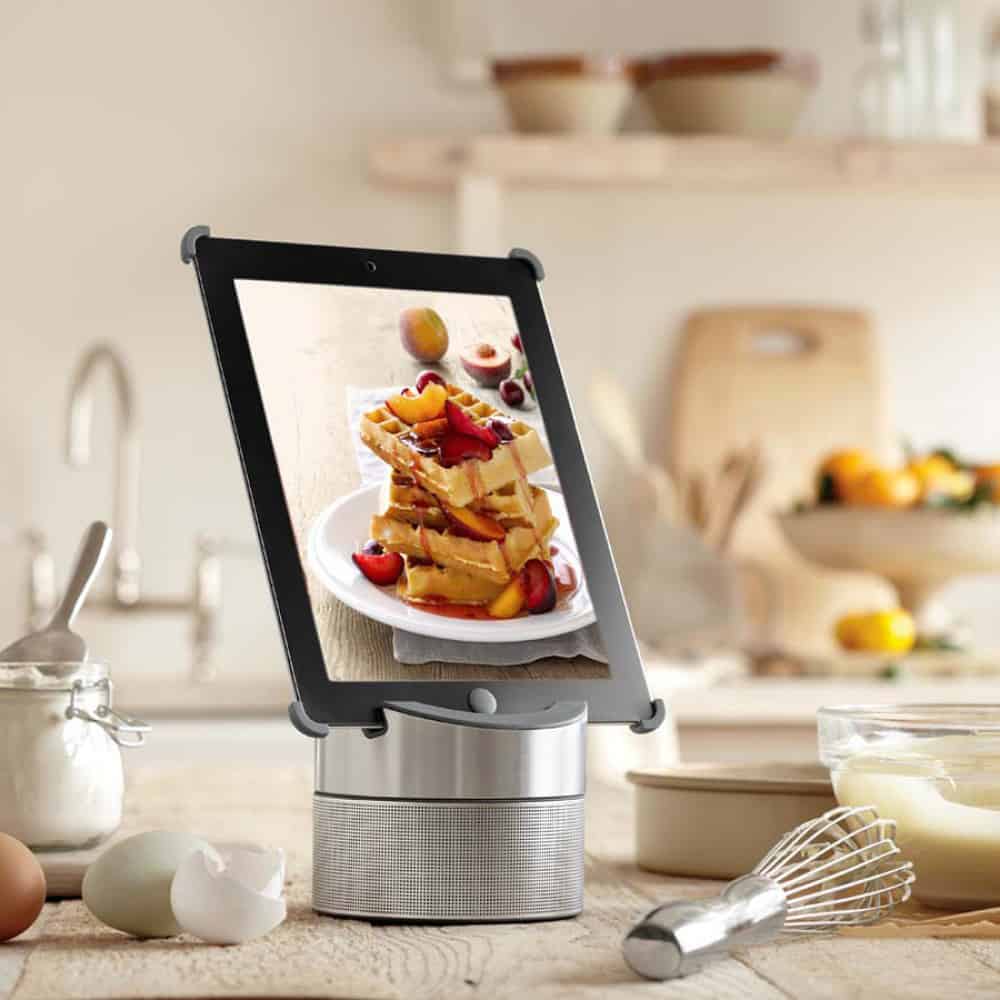 #5 Smart Tools for iPad with Speaker
The perfect gift for that techy chef in the family. The stand holds your iPad in 4 different positions for viewing; making it easy to read recipes or follow along with your favourite food show. A bluetooth speaker lets you listen to music while you cook and it can even be used as a speakerphone for answering incoming calls.
Why We Like It:
Holds your iPad off the counter, away from spills and allows you to listen to music while you bake/cook.
Written by: Jack Creasy & Rhonda Thorton