#5 Smart Tools for iPad with Speaker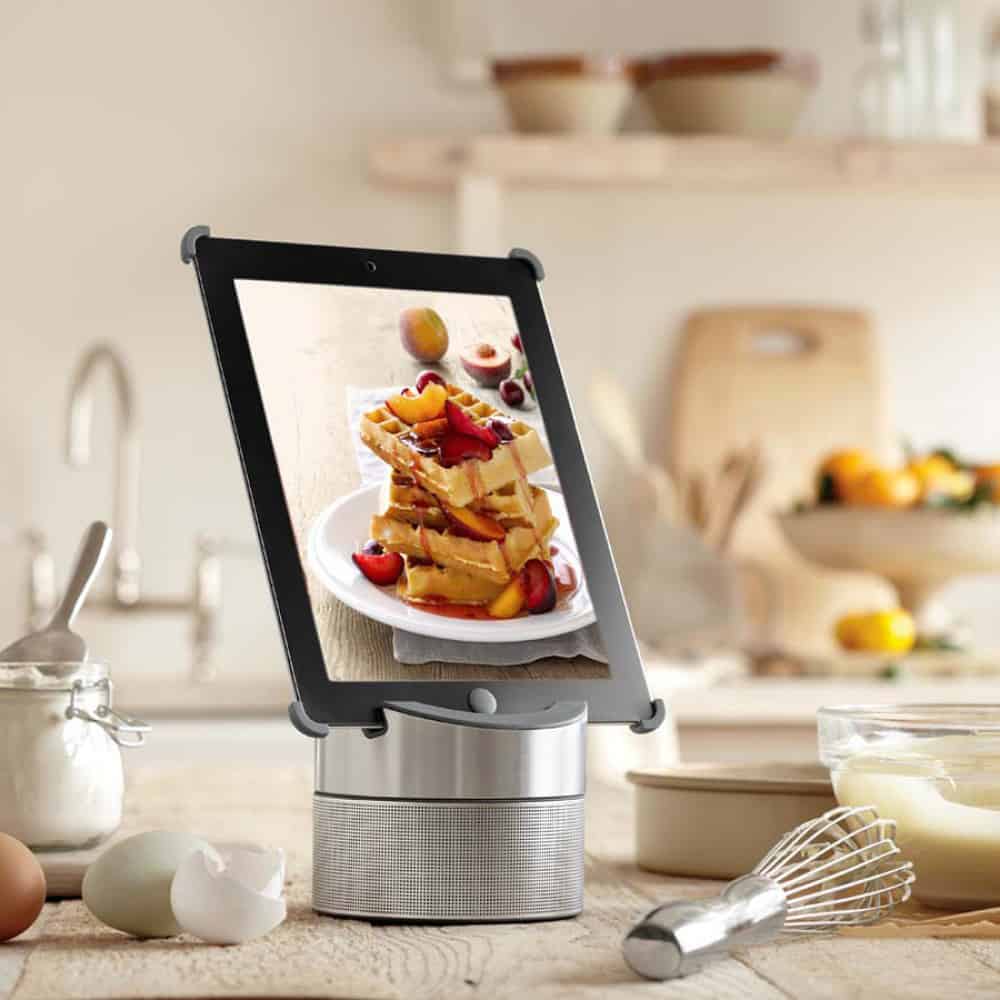 Picture 1 of 5
The perfect gift for that techy chef in the family. The stand holds your iPad in 4 different positions for viewing; making it easy to read recipes or follow along with your favourite food show. A bluetooth speaker lets you listen to music while you cook and it can even be used as a speakerphone for answering incoming calls. Why We Like It: Holds your iPad off the counter, away from spills and allows you to listen to music while you bake/cook.
Written by: Jack Creasy & Rhonda Thorton
The following two tabs change content below.

Rhonda Thornton, Principal of
Bloomsbury Fine Cabinetry
, is an accomplished Kitchen Designer with over 17 years of residential kitchen design and planning experience. Bloomsbury Fine Cabinetry is a leader in design and manufacturing of truly Custom Cabinetry, specializing in the art of Bespoke English-Style cabinetmaking, built to with stand the test of time and trends. Rhonda has collaborated on well over 500 kitchen projects and has had the privilege to contribute her expertise to some of the most stunning homes and cottages in the GTA.

Latest posts by Rhonda Thornton (see all)