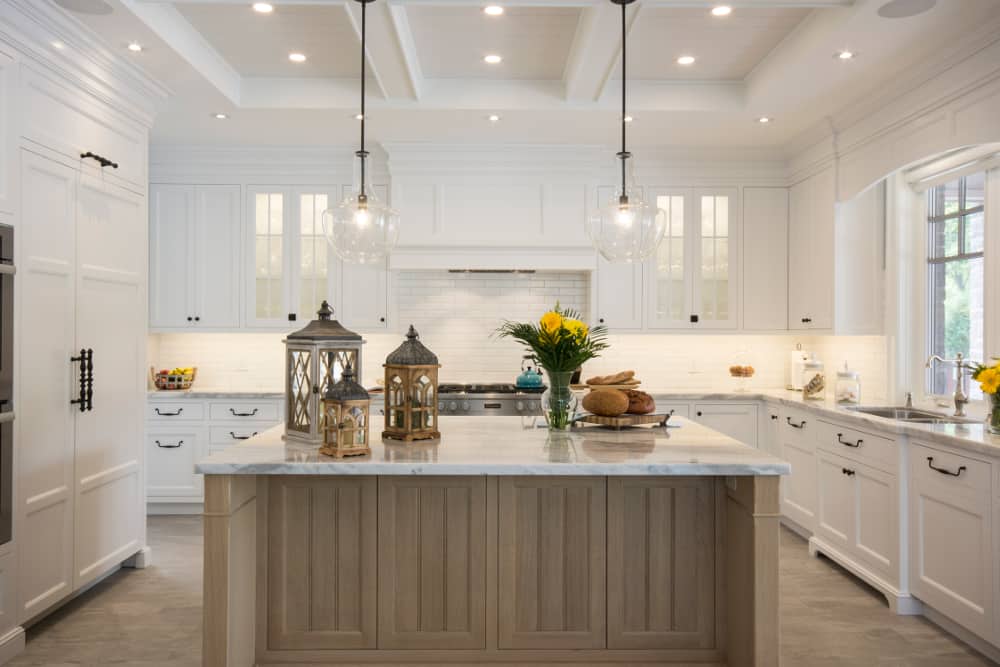 We sat down with Designer Jack Creasy from Bloomsbury Fine Cabinetry to ask him some questions about this space.
CANADIAN HOME TRENDS CAN YOU TALK ABOUT THE KITCHEN'S DESIGN AND LAYOUT?
JACK CREASY The kitchen needed to function as the heart of the home for this busy family of four. We designed a beautiful central island for entertaining, holiday baking or arts and crafts with the kids. We included lots of organized, well laid out storage features and drawer inserts – every inch of space was maximized! The backdrop to the island is a stunning decorative range hood with a mantel ledge for display, flanked by antique glass cabinets to display the homeowners' beautiful collection of crystal and serving ware.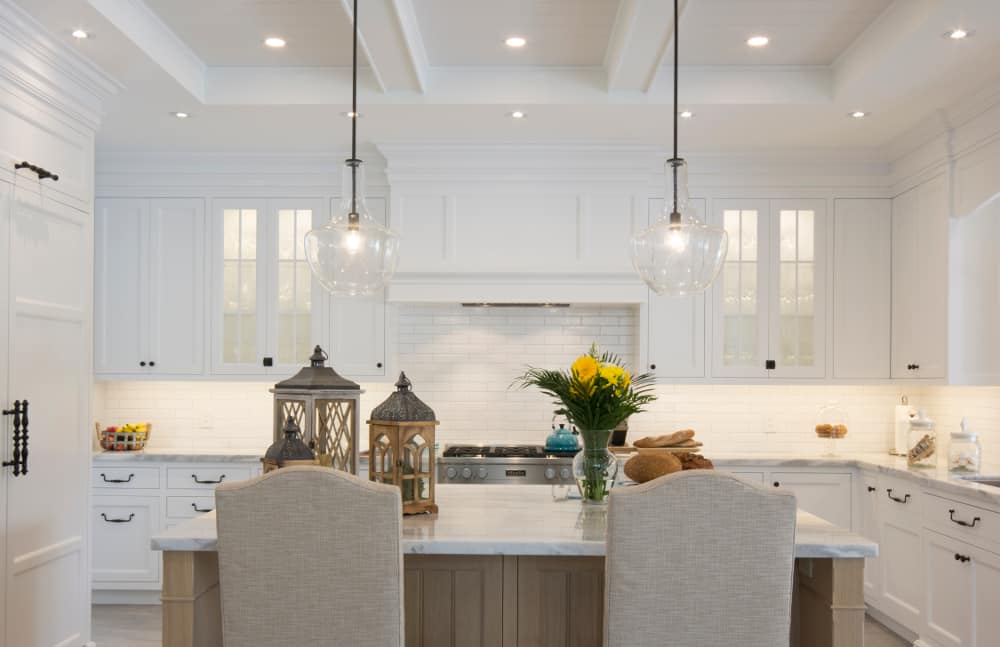 CHT WHAT INSPIRED THE OVERALL DESIGN?
JC The design inspiration was a relaxed Cape Cod style that was warm and inviting. Soft warm whites, natural wood tones, and subtle blue/gray accents lend themselves towards a Hampton's seaside vibe.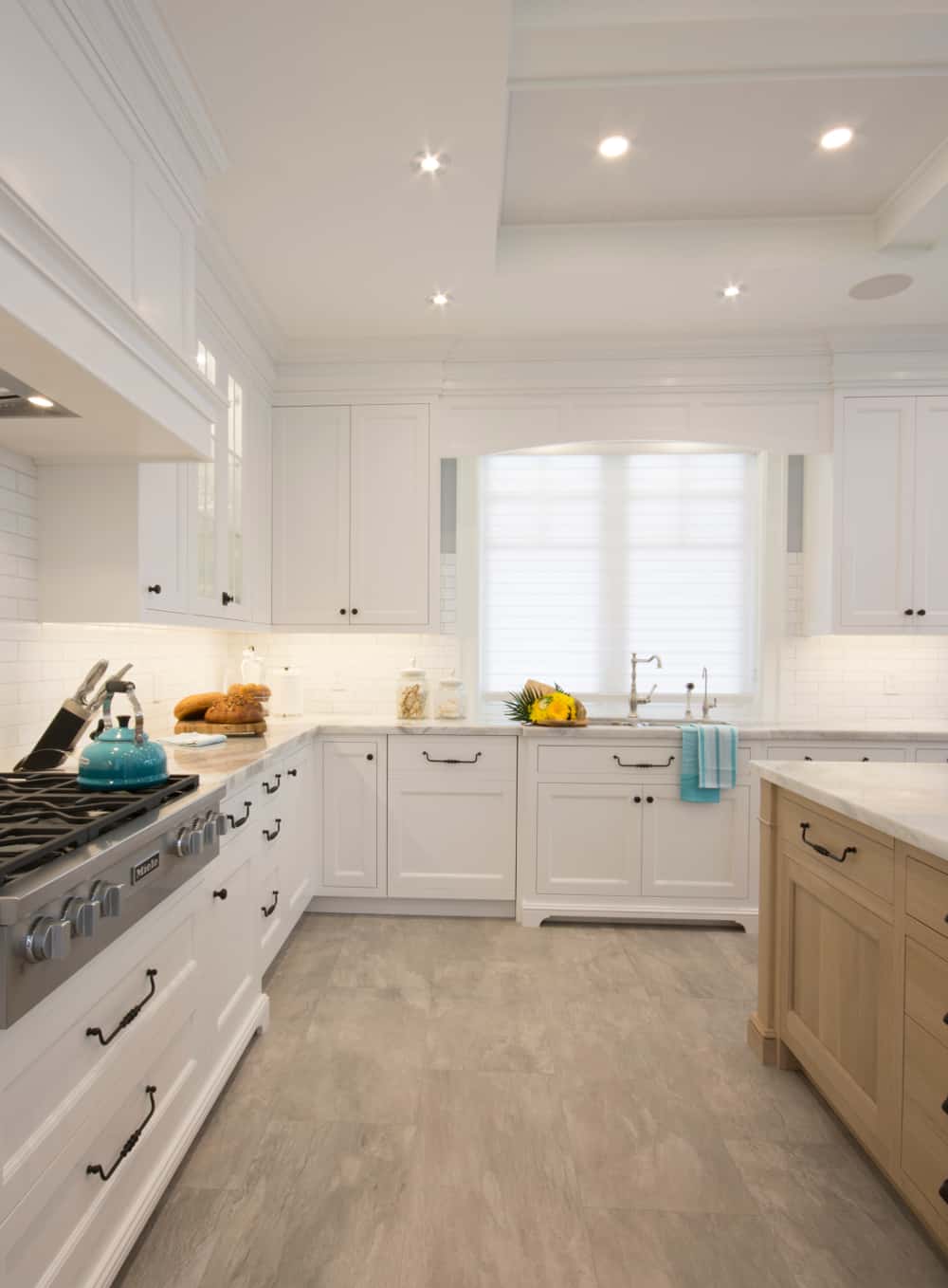 CHT CAN YOU TELL US A LITTLE BIT ABOUT THE HOMEOWNERS?
JC The homeowners are experienced real estate agents. They have seen thousands of high-end homes and their fair share of poorly designed and installed kitchens. They knew when it came time for their dream home, that the only kitchen for them was a Bloomsbury framed kitchen!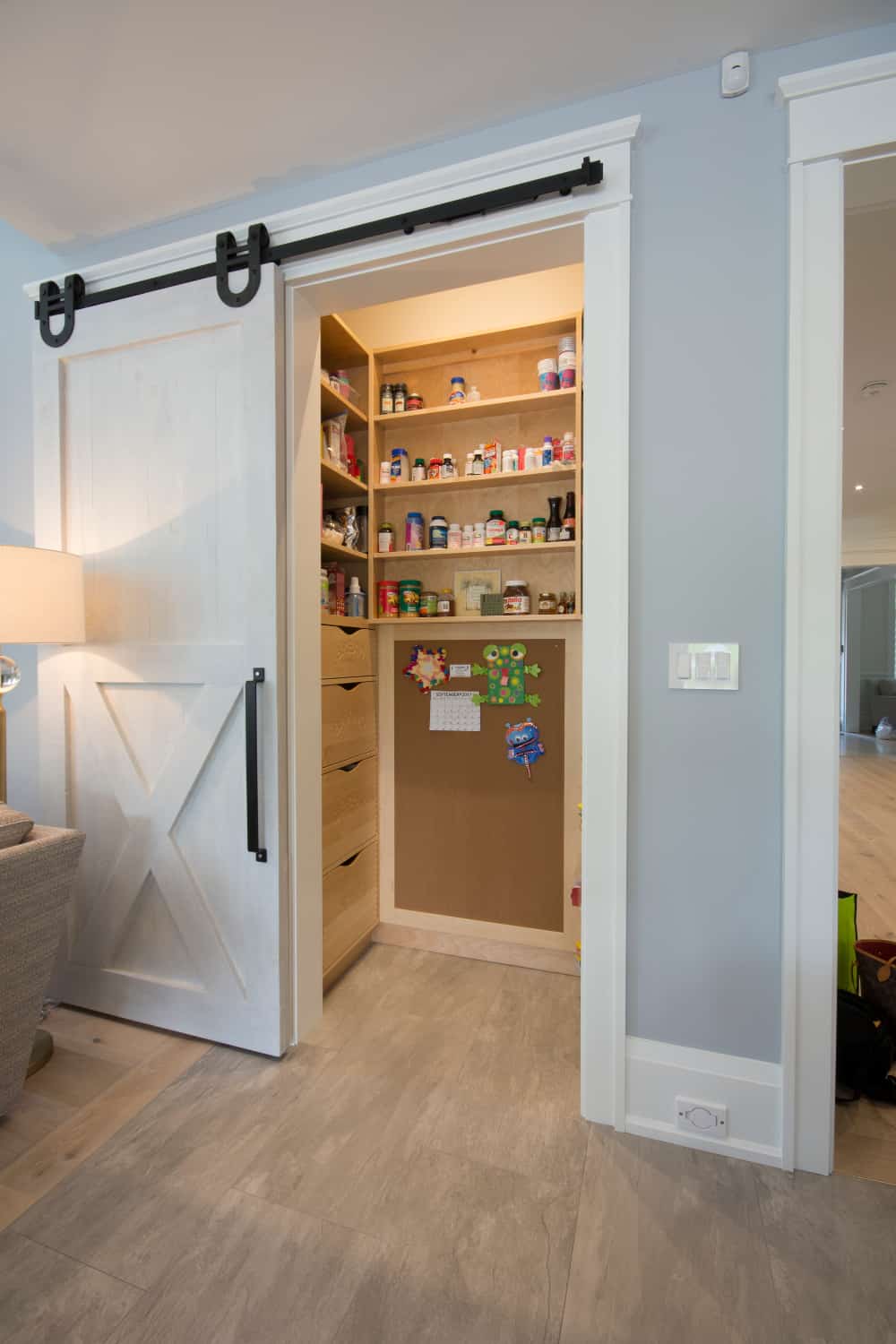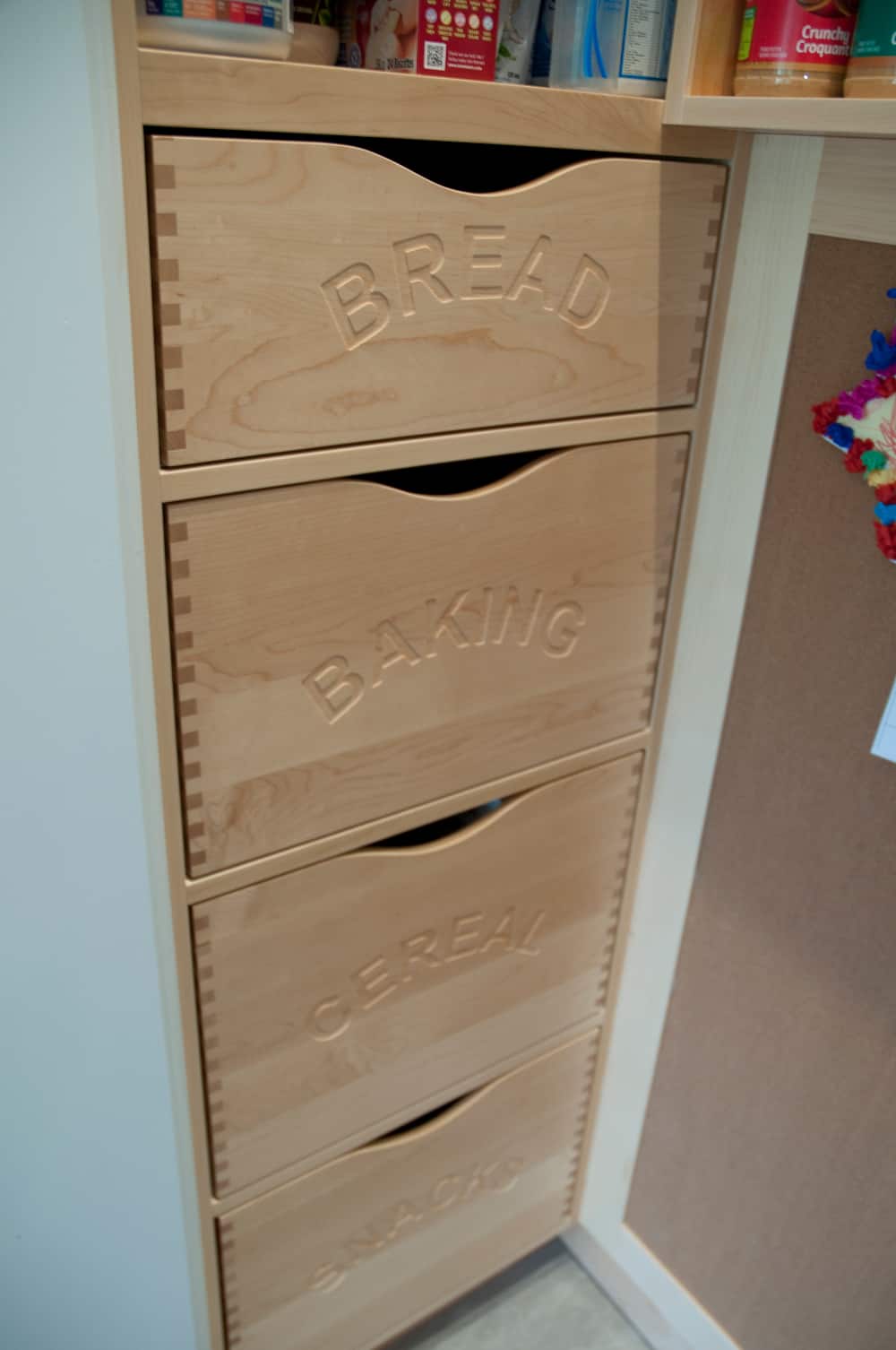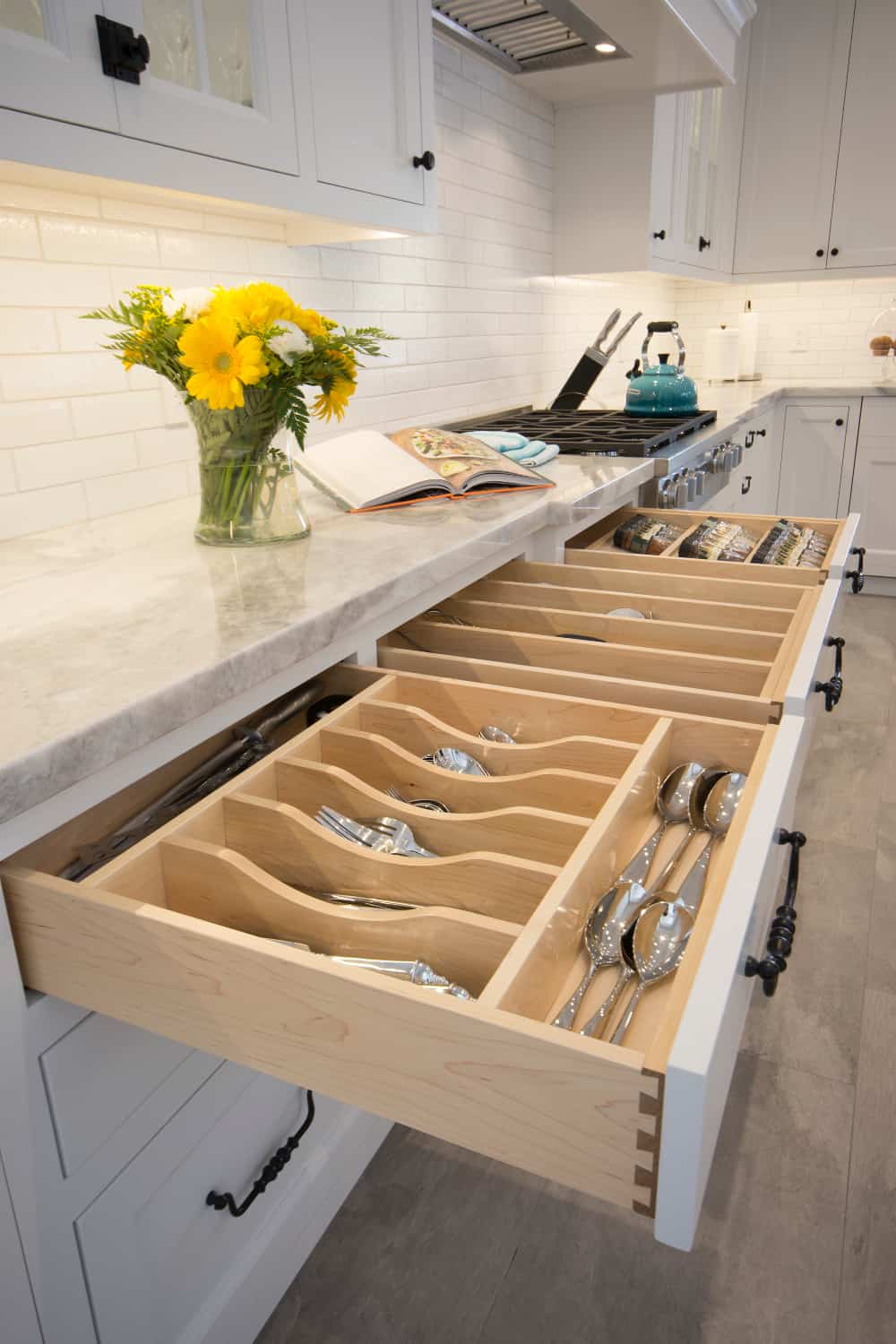 CHT CAN YOU OFFER WORDS OF WISDOM TO READERS LOOKING TO REDESIGN THEIR KITCHEN?
JC The most common mistake I see people making is not budgeting properly for their dream kitchen. During any renovation or new build, there are a lot of expenses and typically overruns. Always budget 20% for contingencies. What I commonly see is homeowners overspending on items in the beginning, usually exterior elements that don't have the best return on investment. By the time they get to the kitchen, the heart of the home where most families spend the majority of their time, they have to slash their budget and skimp on their dream kitchen. Source your dream kitchen at the beginning of your project, budget for all those organizational features you've been dreaming of, and spend your money on the fixed items like cabinets and appliances. Then streamline the budget on other, less important areas of the home.
Also, early planning with a professional kitchen designer will help you avoid costly mistakes during the renovation. You'll never regret having a great team behind you every step of the way!
FUN FACT: Our homeowners had their second beautiful baby girl during the renovation! She was so thankful she had a great team behind her looking out for her best interests while she was busy caring for the newest addition to her family.
MORE GREAT DETAILS FROM THIS HOME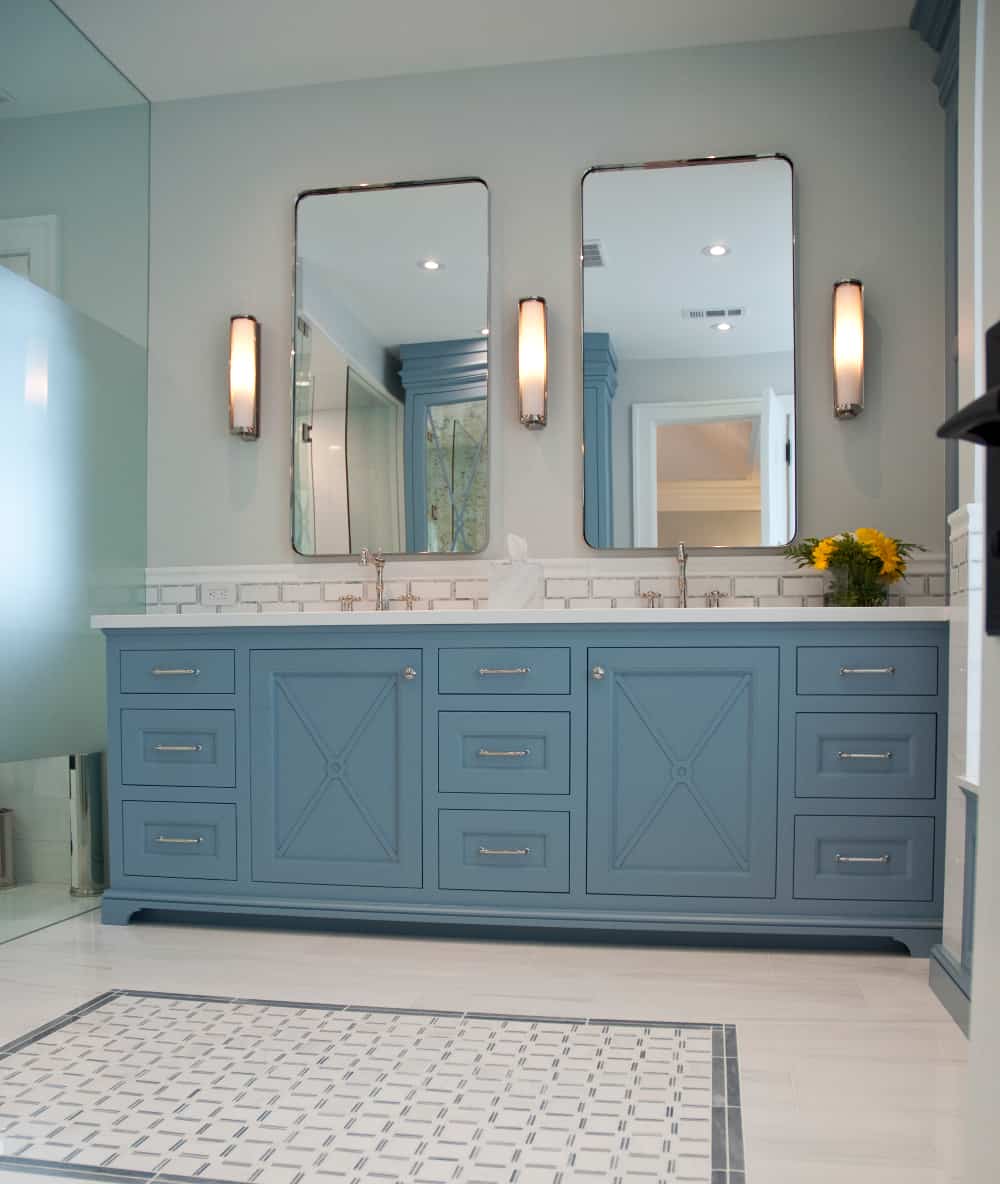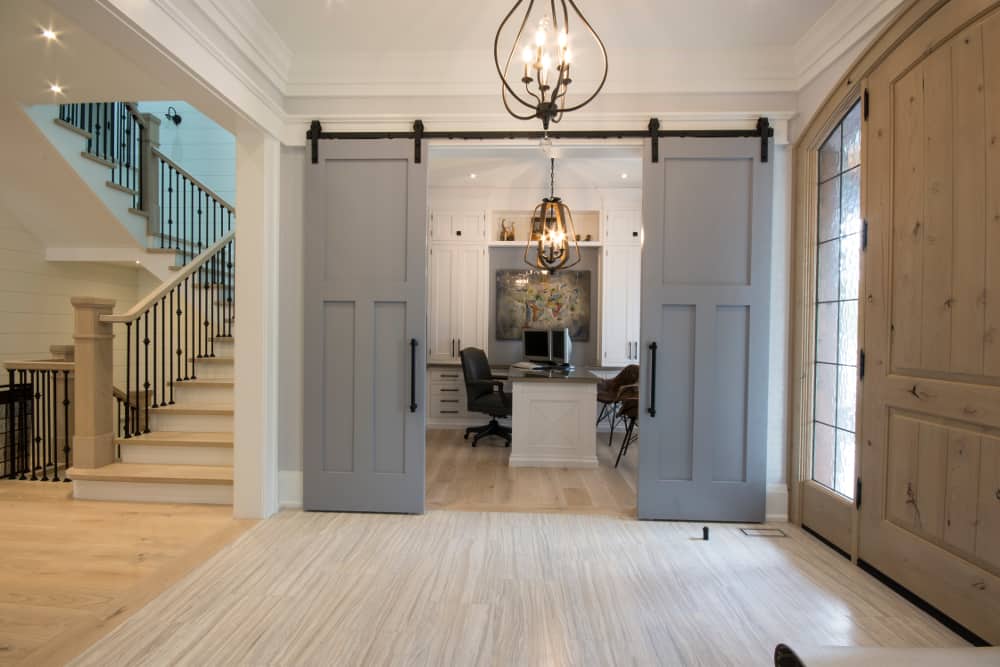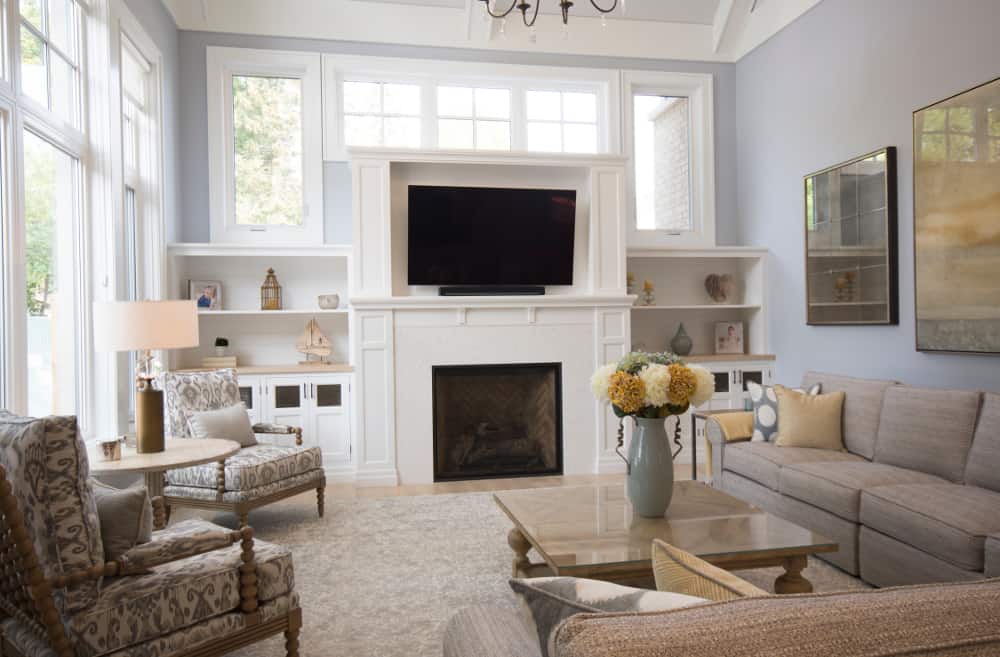 For more great tips, click here.
To shop for home decor ideas, click here.
The following two tabs change content below.

Rhonda Thornton, Principal of
Bloomsbury Fine Cabinetry
, is an accomplished Kitchen Designer with over 17 years of residential kitchen design and planning experience. Bloomsbury Fine Cabinetry is a leader in design and manufacturing of truly Custom Cabinetry, specializing in the art of Bespoke English-Style cabinetmaking, built to with stand the test of time and trends. Rhonda has collaborated on well over 500 kitchen projects and has had the privilege to contribute her expertise to some of the most stunning homes and cottages in the GTA.

Latest posts by Rhonda Thornton (see all)