Bold Color Decor – Add personality to any room in your home with these bold color ideas.
ISLAND LUXE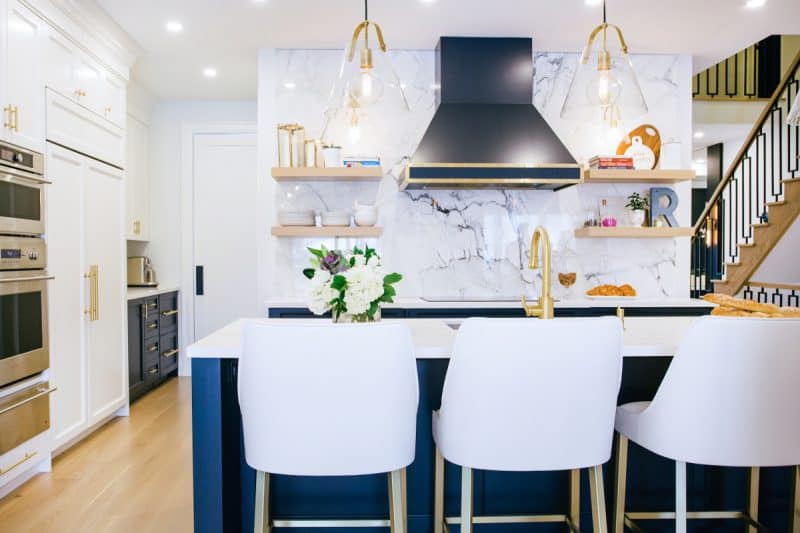 A rich bold blue adds a pop of color to this kitchen island while maintaining the luxurious feel of the marble and gold details. – Designed by Jack Creasy for Bloomsbury Fine Cabinetry, www.bloomsburydesign.com, Photography by Kassandra Arbour, www.kassandraarbourphotography.com
PAINT PRO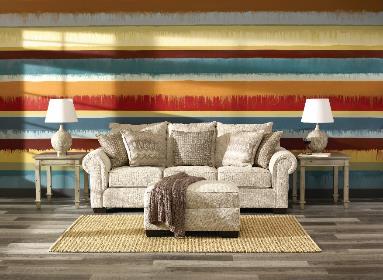 Paint techniques are a wonderful, cost effective way to create a beautiful focal point like this gorgeous feature wall made by blending painted lines. – Beauti-tone, www.beauti-tone.ca
MODULAR COLOR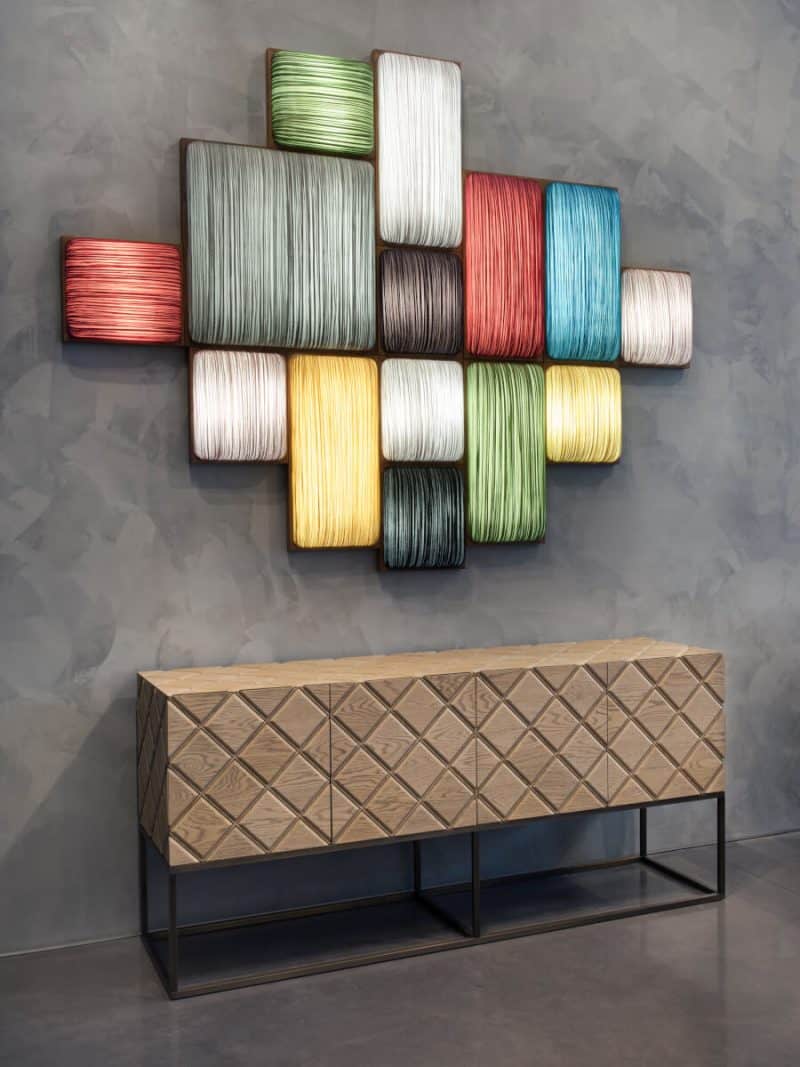 These silk wrapped modular lights let you mix and match various sizes and colors to create a pop of color on a wall or ceiling. – Simon Says Lights by Aqua Creations at SwitzerCultCreative, www.switzercultcreative.com
BACK IT UP
Bathrooms can be a great place to add drama and personality with fun touches like this graffiti style backsplash! – Space Designed by Estee Design, www.esteedesign.com; Photography by Brandon Barre, www.brandonbarre.com
FREE FORM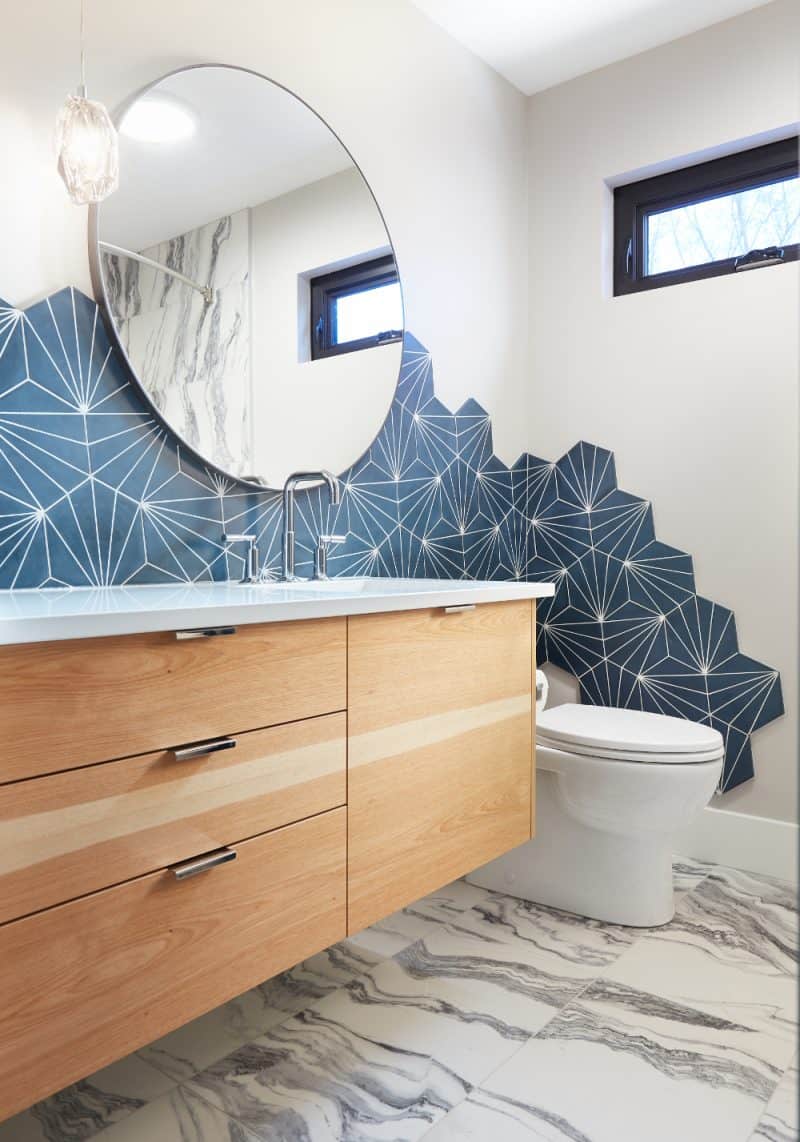 Geometric tiles create a Bold Color Decor and artistic design that is both functional and decorative. – Space Designed by AMR Design, www.amrdesign.ca; Contractor, Benjamin Matthew Contracting, www.benjaminmatthew.ca; Photography by Ryan Patrick Kelly Photographs, www.ryanpatrickkelly.com
For more great ideas, click here.
For more unique decor items for your home, click shopCHT.com.
The following two tabs change content below.

Rhonda Thornton, Principal of
Bloomsbury Fine Cabinetry
, is an accomplished Kitchen Designer with over 17 years of residential kitchen design and planning experience. Bloomsbury Fine Cabinetry is a leader in design and manufacturing of truly Custom Cabinetry, specializing in the art of Bespoke English-Style cabinetmaking, built to with stand the test of time and trends. Rhonda has collaborated on well over 500 kitchen projects and has had the privilege to contribute her expertise to some of the most stunning homes and cottages in the GTA.

Latest posts by Rhonda Thornton (see all)