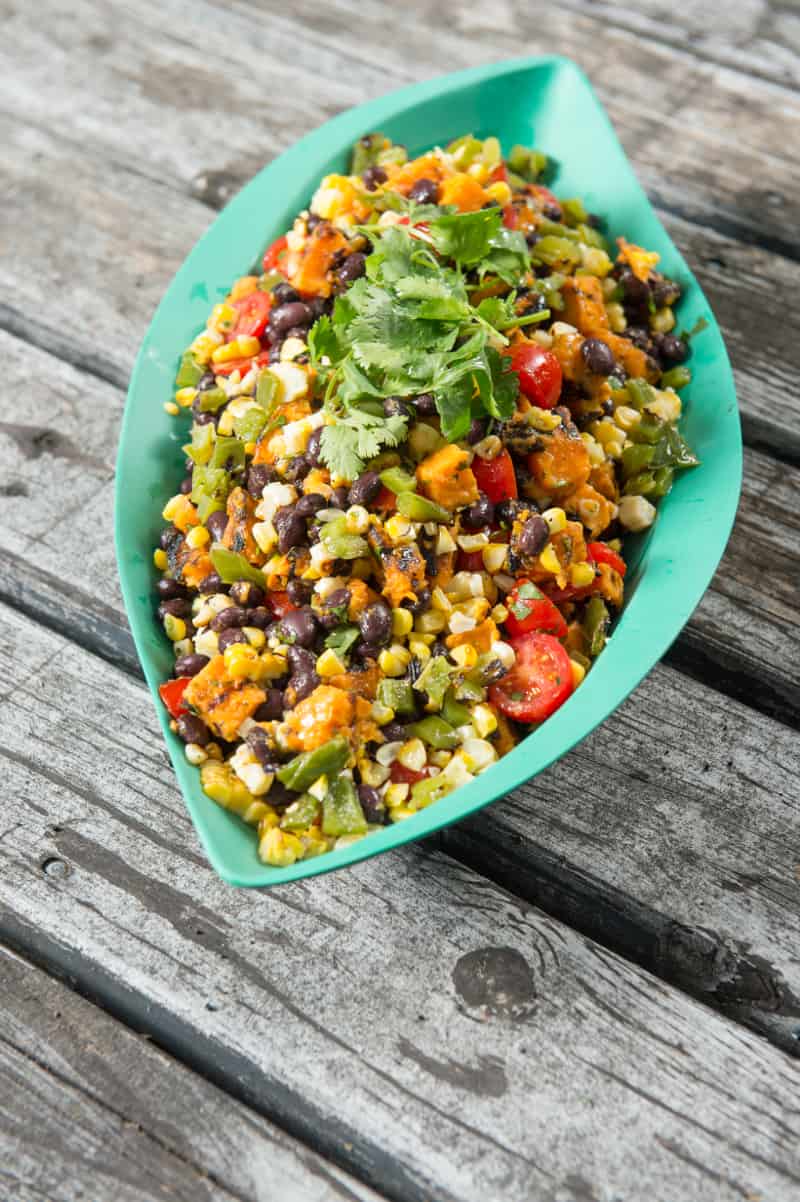 "Easy to prepare when entertaining."
INGREDIENTS
4 medium sweet potatoes, peeled and cut into 3/4 inch slices
3 jalapeños, cut lengthwise and seeded (leave the seeds if you like it spicy)
1 Tbsp olive oil salt and pepper, to taste
2 ears sweet corn, husked
1 (15 oz) can black beans, rinsed and drained (or cooked black beans)
1 pint grape tomatoes, sliced lengthwise or cut in half
½ cup chopped cilantro
2 limes, juiced salt and pepper, to taste
DIRECTIONS
1. Toss the sweet potato slices and jalapeños with oil. Season with salt and pepper.
2. Place the sweet potatoes on a grill over medium heat.
3. Place jalapeños on the top rack to roast.
4. Place the ear of corn on the grill and cook for 3-4 minutes, rotating so the kernels get slightly charred.
5. Cook sweet potatoes about 6-8 minutes on each side, or until tender, do the same with the jalapeños. Remove all from grill.
SERVING DIRECTIONS
1. Cut the sweet potatoes into cubes, place in a large bowl.
2. With a knife, remove the corn kernels by slicing down the cob.
3. Add to the bowl with black beans, grape tomatoes, cilantro and jalapeños.
4. Drizzle with olive oil.
5. Squeeze the lime juice over the salad and stir until combined.
6. Season with salt and pepper, to taste.
Photograph by Tara Miller