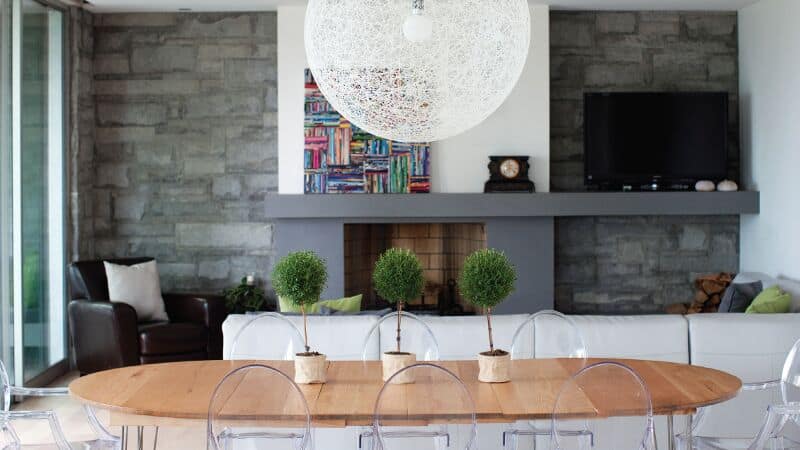 Homes in the West Vancouver area are known for a certain aesthetic congruent with earthy-influence and beachside vibes. This home, which the designer refers to as the "20th. Avenue Project," was no exception. Flooded with natural light and generally unencumbered by wall divisions, the home in its present state is simple and logical, but above all, quality-driven, down to the last detail. For the homeowners, both eye doctors with an obvious affinity for interior design, curating the perfect living space for them and their four daughters was all about designing a home that would grow with the family, taking the kids from grade school to university while maintaining maximal functionality.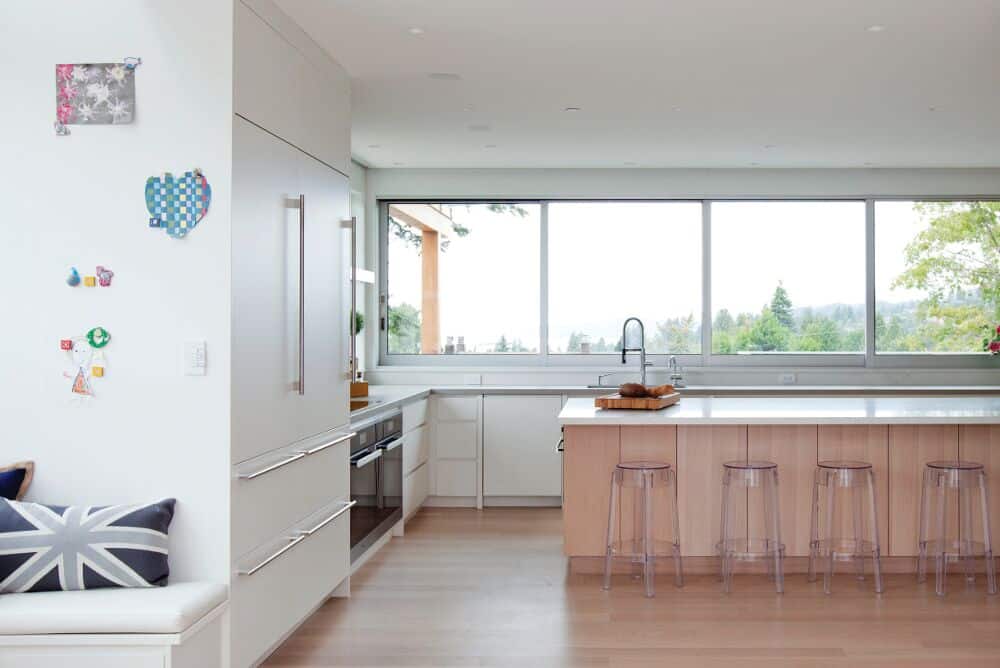 Jamie Banfield, of Jamie Banfield Designs, was introduced to the project well after the specs for the new-build were formulated. "The home was already inspired for a modern take on a West Coast style. Very clean, sleek, and timeless," says Banfield, an accoladed designer, recently recognized by the National Kitchen and Bath Association as being one of the industry's top "30 Under 30." He and his team were tasked with completing the millwork in the home, including cabinetry, counter tops, and all other hard finishes. From the start, Jamie recounts, "It was a pretty big collaboration."
When asked about the layout of the home, Jamie points out an interesting feature, geared towards the couple's four daughters, who are close in age. "One of the really cool things about the home is that the girls' bedrooms are identical, down to the windows." This was an intentional measure taken by the couple to ensure that the setup was above all, fair. This wasn't the only feature geared towards the family's unique dynamic. The finishes in particular were selected with wear-and-tear in mind, especially on high-traffic elements, such as door handles and counter tops. "She initially wanted marble for the kitchen island," says Jamie. In anticipation of everyday cooking-related messes, the couple opted to go for a product called Dekton by Cosentino, a material which is comprised of a high-performing blend of glass, porcelain, and quartz. The counter tops and cabinetry found in the kitchen were locally-sourced, built by Jamie's company.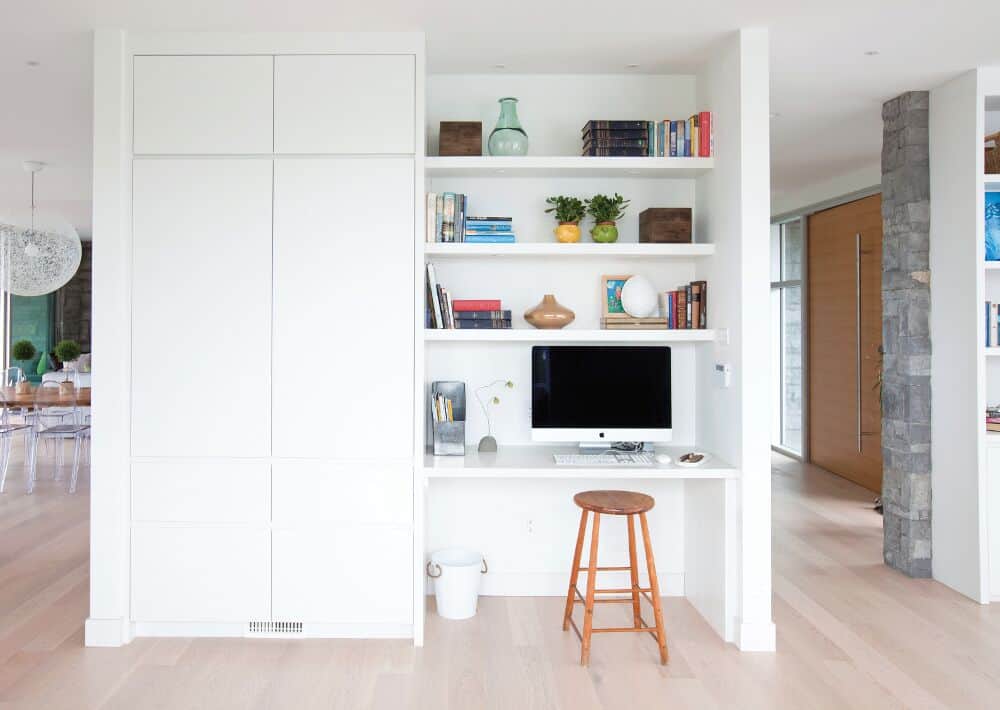 He describes the budget for the project as being generous, but intelligently allocated to fine details, such as the automated functions in the home. The refrigerator door, which consists of wood paneling with an inlayed piece of metal on the inside, allows the kids to post their assignments and artwork on the fridge – a feature that, in later years, will be completely invisible when not in use. "There was a very good understanding of little ways to add personality, while also keeping it timeless," says Jamie. "We wanted to ensure the home was going to pass the test of time."
The following two tabs change content below.
Zakiya Kassam
Zakiya is a freelance writer/editor based out of Toronto.
Latest posts by Zakiya Kassam (see all)