Vintage is an ever changing style. What we call modern today will be vintage to our grandchildren. Today, vintage style often includes rustic materials, mid-century modern furniture peices, wood and iron finishes, aged textures and colours and true vintage finds. Vintage pieces or vintage inspired pieces are mixed with more modern styles to create a timeless look with plenty of personality.
We asked two designers, Glen Peloso and Kim Bartley, to create vintage style design boards inspired by some of our favourite vintage lighting collections from Living Lighting and here is Kim came up with! (Click here to see Glen's Vintage Finds Living Room Design Board!)
The Fixtures: Nuvo Pendant and Island Pendant in Bronze with Copper Accents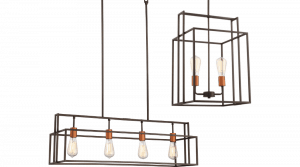 The Design Board: Vintage Modern Dining Room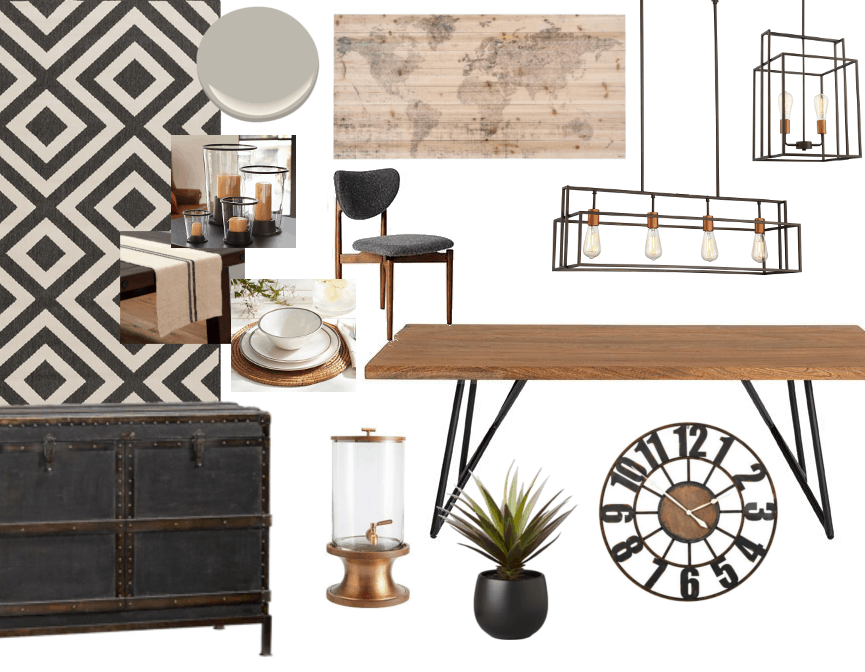 CREATE THIS LOOK:
To keep the space feeling modern, start with a warm, neutral grey palette on the walls and a bold patterned rug. A solid acacia wood table with steel legs is the perfect centerpiece, mixing modern lines with traditional materials. Grey tweed upholstered chairs offer vintage texture while softening the hard edges and creating a sense of warmth.  A trunk-style bar cabinet offers extra storage while bring a strong vintage feel to the space.   For the finishing touches, incorporate some vintage inspired accessories like a clock with oversized numerals, rustic patinas and copper or brass detailing.
THE SOURCES:
Save
Save