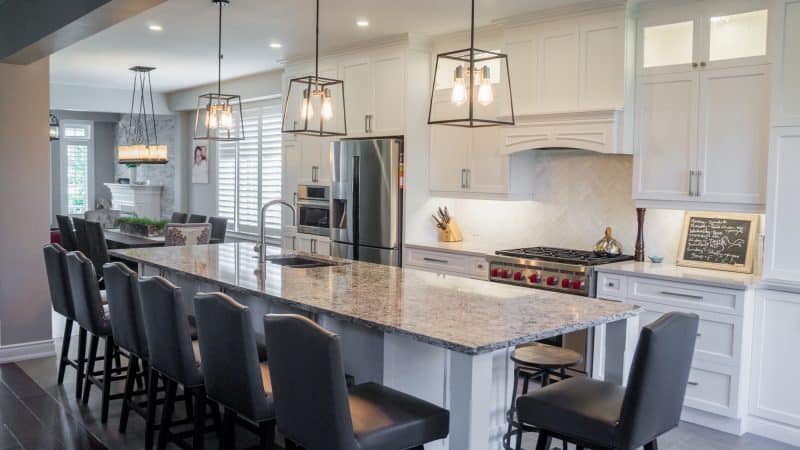 2019 kitchen trends are all about drama and contrast with artistic details.
COLOR Palettes of black and white for sharp contrast with matte black fixtures creates a very elegant kitchen. White kitchens are a classic but today's white kitchens have added drama with painted cabinets in blues and greens and warm stained woods. Appliances in matte black and white stainless steel finishes add high style.
LESS IS MORE Minimalism is still a popular choice and homeowners are choosing to remove upper cabinets and include a butler pantry for storage instead. Metal shelving for decorative storage on open walls are also a popular choice, giving the kitchen attitude, style and flexibility.
ARTISTIC DETAILS We're seeing a lot more attention given to unique or unexpected details like sinks in bright metallics, hammered finishes and intricate details. We're also seeing gold patinas and high end appliances mixed with raw organics for a traditional look with a modern twist. Raw organics like warm chestnut wood details are a great way to add warmth, especially to a white or white and black kitchen. – Donna Price, www.blisshomeinnovations.com