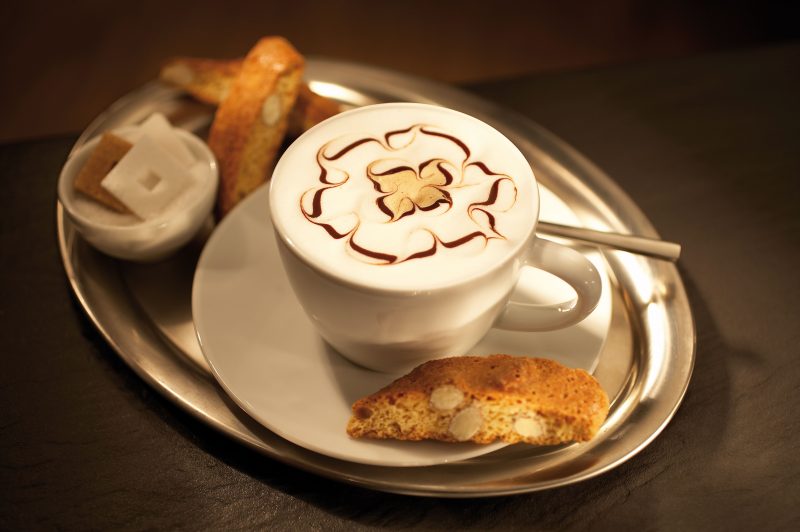 Step 1 Make sure that the milk foam is fine and velvety. Carefully smooth the milk foam surface with a spoon to shape the milk foam and remove the air bubbles.
Step 2 Use cold, liquid chocolate sauce to draw one small circle and one large circle around it.
Step 3 Prepare a fresh espresso and use a spoon to add the crema (the brown foam laying on top of the espresso) evenly in the smaller centre circle of your latte.
Step 4 Use a toothpick to draw several "S" shapes, firstly through the smaller centre circle and then through the outer circle to create the pattern seen in the image above.