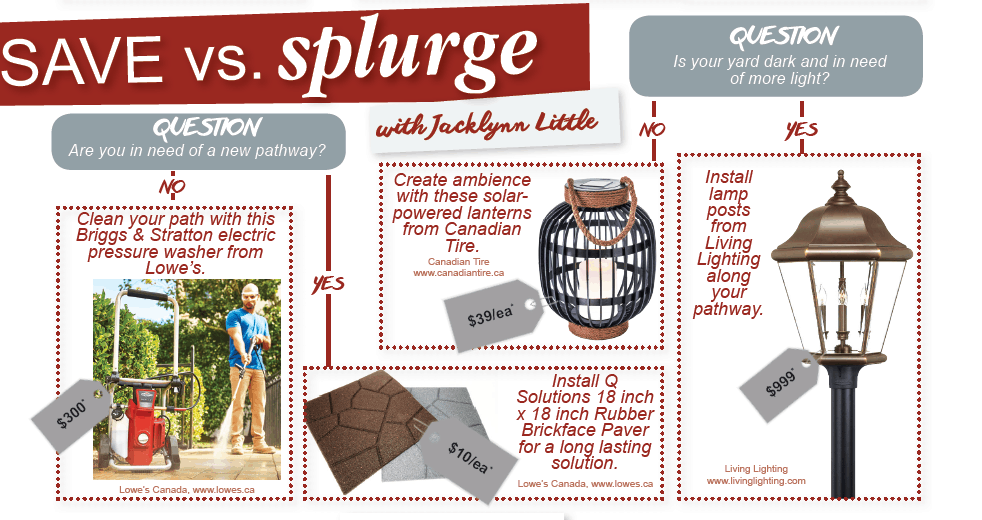 Are you in need of a new pathway?
NO: Clean your path with this Briggs & Stratton electric pressure washer from Lowe's.
YES: Install Q Solutions 18 inch x 18 inch Rubber Brickface Paver for a long lasting solution!
Is your yard dark and in need of more light?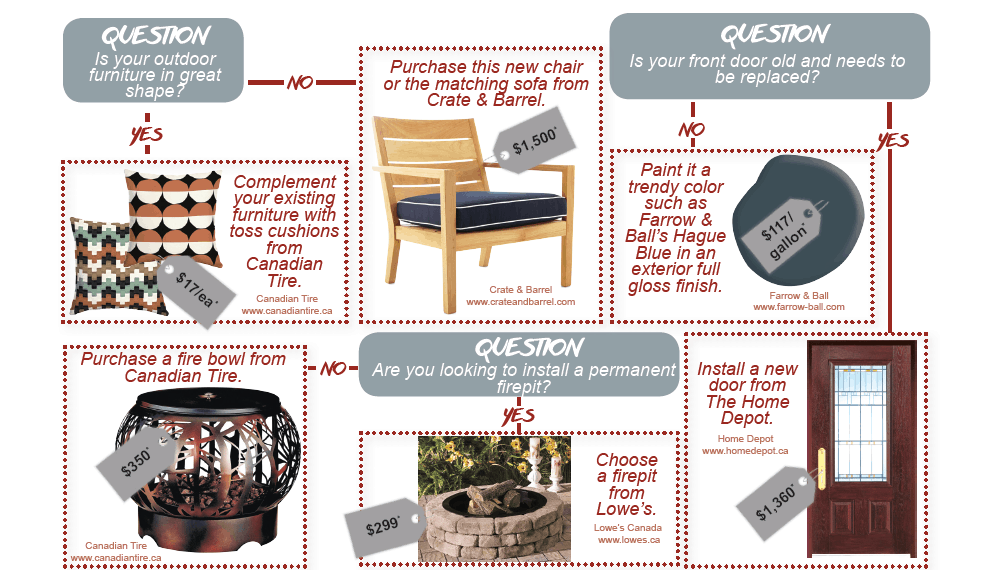 Is your outdoor furniture in great shape?
NO: Purchase this new chair or the matching sofa from Crate & Barrel.
YES: Complement your existing furniture with toss cushions from Canadian Tire.
Is your front door old and need to be replaced?
NO: Paint it a trendy color such as Farrow & Ball's Hague Blue in an exterior full gloss finish.
YES: Install a new door from Home Depot.
Are you looking to install a permanent firepit?