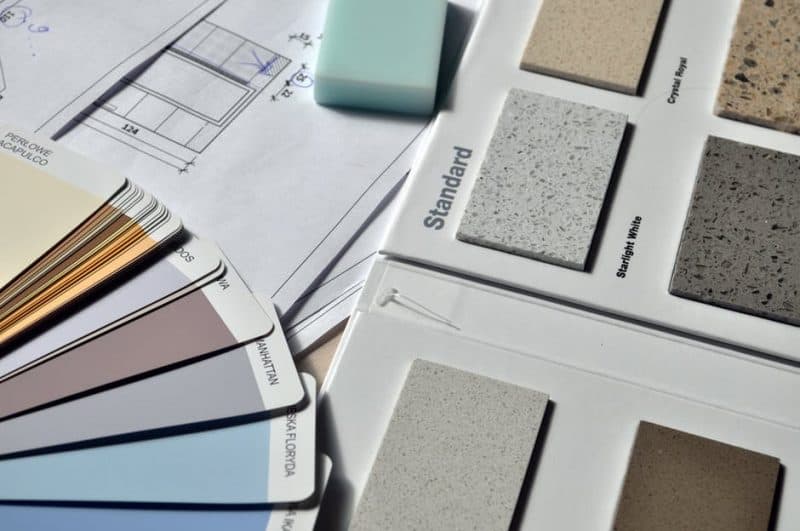 Designer Help During a Reno. DESIGNERS CAN BRING CREATIVE IDEAS TO THE ENTIRE PROJECT For instance, many home renovations include more than one bathroom to overhaul and as a designer I can suggest the same tile for a couple of bathrooms to save on cost. I then have them installed in a different pattern for each bathroom to create two different looks. The same thing goes for hardware, faucets, vanities, lighting etc.
TOO MANY CHOICES! Most people find it difficult and overwhelming to select backsplash tile for their kitchen. There are hundreds of tiles to select from and many ways to install them. In an average reno project, you may have to select between fifty to one hundred products and this process can be time-consuming. Designers take that off your plate and select everything for your home and bring it right to you.
DESIGNERS HAVE A WEALTH OF PRODUCTS AVAILABLE TO THEM They also have resources that the general public may not have access to. They work in the world of renovation and building on a daily basis and can foresee costly mistakes. They help you select the right product for each application and look for ways to stretch your budget.
Designer Help During a Reno reduces STRESS, AS A COUPLE OR ON YOUR OWN Let's face it, it's a big deal to renovate your home. I have seen homeowners double the size of their home and the everyday stress of a renovation can take a toll if you don't have a designer helping to ease the burden. Having a designer give you advice on where to spend and save money will make the process easier. Some couples also find it very difficult to agree on products and design choices and an unbiased opinion can help offer a fresh perspective. – Jacklynn Little, www.jacklynnlittleinteriors.com
For more great ideas, click here.
For more unique items for your home, click shopCHT.com.
The following two tabs change content below.

Jacklynn Little, Principle Designer and founder of
Jacklynn Little Interiors
, has been designing most of her adult life and turned her talent and passion into a full time career 15 years ago. Her focus is always to help her clients achieve a functional and beautiful home all while giving them a positive design experience. Jacklynn takes the overwhelming design and renovation stress away from her clients so they can focus on the end results, "it can certainly be overwhelming." She works collaboratively with her client's style, needs and budgets to develop a space that is both creative, contemporary, and unique to her client's lifestyle. Jacklynn believes that everyone deserves to live in a beautiful home.

Latest posts by Jacklynn Little (see all)