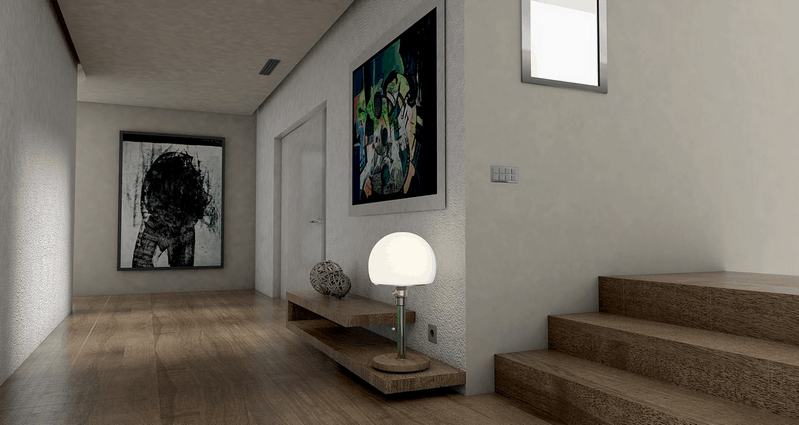 Popular with home buyers and tenants alike, hardwood flooring offers that "wow-factor" which increases your home's value and makes it much easier to sell or rent. Hardwood flooring is synonymous with high quality and, if properly installed and maintained, can be enjoyed for many years to come.
According to Scott McGillivray, of HGTV's Income Property, hardwood is "the number one request from both homeowners and tenants when they're looking for a home."*
Not only does hardwood add a warm, beautiful aesthetic to your home but, unlike carpeting, it's a very durable flooring option. Its lifespan can surpass a hundred years. The hardness of wood species used for flooring is measured and then ranked via the Janka scale. Some wood species used to make flooring are denser and harder than others. The Janka test measures the force required to embed a .444 inch steel ball into the wood by half its diameter. The higher the number on the Janka scale the harder and more durable the wood. For instance, Red Oak is harder than Douglas Fir and, therefore, a more durable flooring option.
A hardwood floor can be refinished several times depending on the deepness of the scratches and the skill of the person doing the job. Always hire a trusted professional to refinish your floors to ensure that a minimal amount of wood is removed to make the repair.
Hardwood is easy to clean and, unlike carpeting, is not a magnet for allergens like dust mites, pet dander and mold spores.
Romana King, MoneySense real estate expert, writes, "Removing carpet and installing hardwood goes a long way to increasing your home's appeal to potential buyers and according to the Appraisal Institute of Canada (AIC), the Return on Investment (ROI) on floor upgrades ranges from 50% to 75%. That means if you spend $5,000 redoing your floors, you can expect to recoup anywhere from $2,500 to $3,800 of your costs."**
Installing hardwood flooring is a home renovation investment that makes sense. It's a beautiful, durable and healthy flooring option that adds value to your home.
*Top 5 Renos for Return on Investment – HGTV
**How to make smart home renovation investments – MoneySense
The following two tabs change content below.

Tom Cordeiro AKA "Chief eRenovator", is the owner and driving force behind
eRenovate
. A home-grown Canadian company, eRenovate was founded by homeowners who had experienced 'renovation let-downs'. Tom is dedicated to helping ease the stress involved in starting a home improvement or renovation project by connecting Canadians with local,
Verified by eRenovate™
home professionals, and offering timely, expert advice.

Latest posts by Tom Cordeiro (see all)