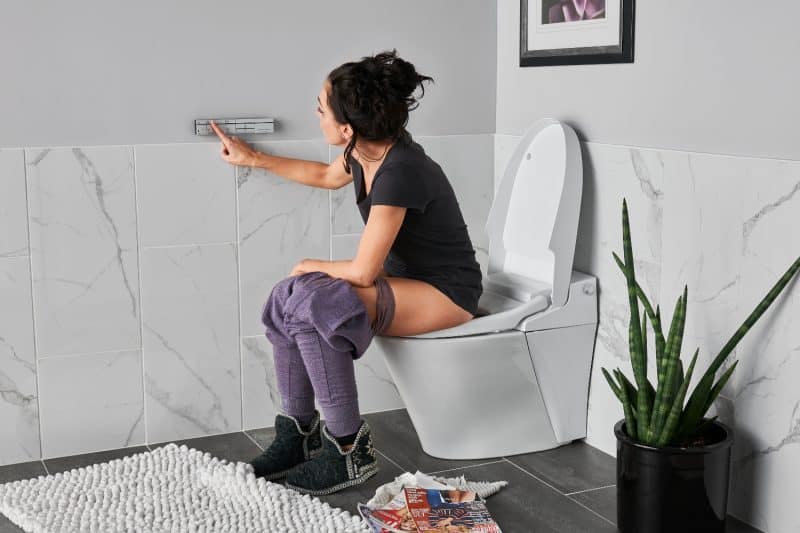 Benefits of a bidet offer benefits for your health, the environment, and more. From conserving water and saving trees to ensuring a superior clean and providing added freedom to those with mobility issues, benefits of a bidet can offer a solution to many hot button issues today. With a SpaLet® Bidet Seat by American Standard, you can add a bidet to almost any toilet seat without taking up additional space or requiring a renovation! Ease of use and a better clean is the main function of these bidet seats but there are a number of other features you can find built into the SpaLet® series that will make your life just a little better.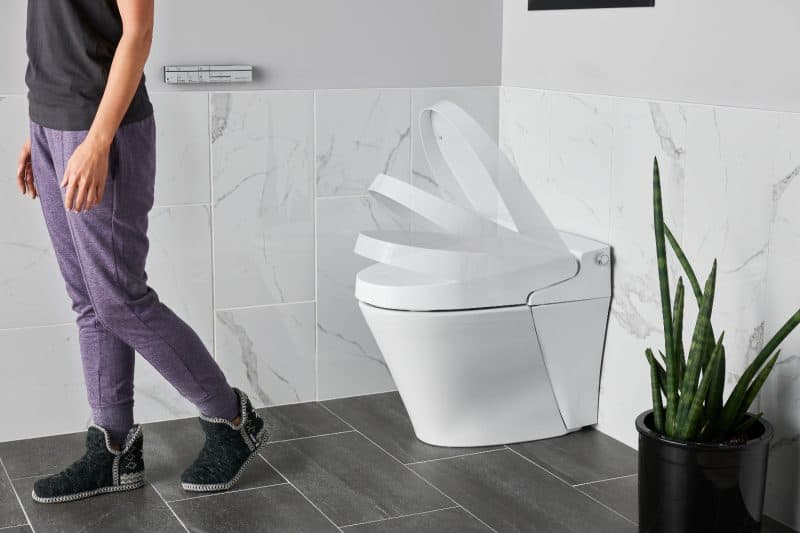 Automatic Open/Slow-Close Lids – Tired of fighting over the toilet seat being down? Select a SpaLet® seat with automatic open and slow close features and you'll never have to worry about someone forgetting to put the seat down!
Heated Seats – No one enjoys the feeling of a cold toilet seat on cold winter evenings. Choose a SpaLet® seat with built-in heating options for a comfortable seat every time.
Night Light – Bathrooms are usually very well lit and there is nothing quite as unsettling as stumbling to the bathroom in the middle of the night and being assaulted by the full brightness of your bathroom light while you're still half asleep. A built in night light offers a gentler option and can make your toilet and bidet much easier to use on those late night washroom breaks.
Deodorizer – We've all had that moment where we walk out of the bathroom and cringe as someone walks in after us. We know it stinks. And we know THEY know we did it! It's embarrassing. When you choose a SpaLet® Bidet Seat that has a built in deodorizer, you can avoid this and leave a fresh smelling bathroom behind you every time.
Adjustable Water Control – Very few things are actually one size fits all and how you prefer to clean is no exception. Customize your clean and conserve water by choosing the water setting you need and the water pressure you prefer.
Warm Air Drying – Air drying features allow you to dry off afterwards without using extra toilet paper. Finish with the luxurious touch of a warm air dry for the cleanest clean possible.
Check out these three options from American Standard that provide a variety of added features including many of the ones above!
The New Advanced Clean 100 SpaLet® Bidet Toilet from American Standard
Engineered for unparalleled personal hygiene and design excellence, this contemporary toilet is equipped with an integrated SpaLet® bidet.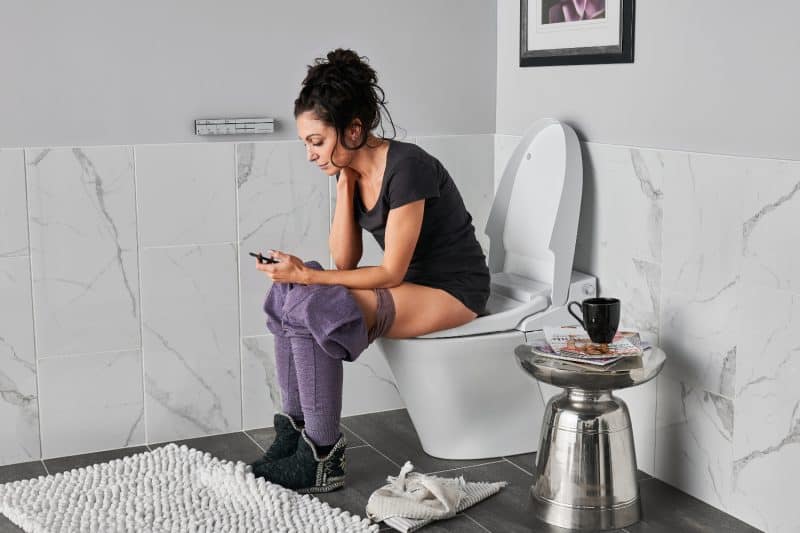 Sleek, contemporary design
Automatic open/slow-close lid & seat
Adjustable, automatic flush settings
Heated seat with six levels
Warm air dryer with four temperature levels
Dual, adjustable, self-cleaning water nozzles for independent front and back cleansing
Adjustable water control settings for pressure, temperature, massage, and oscillation
Air Shield deodorizer with replaceable charcoal filter
Room Refresh Deodorizer
Soft night light (bowl & seat)
Intuitive remote control for easy operation
The New Advanced Clean 3.0 SpaLet® Bidet Seat from American Standard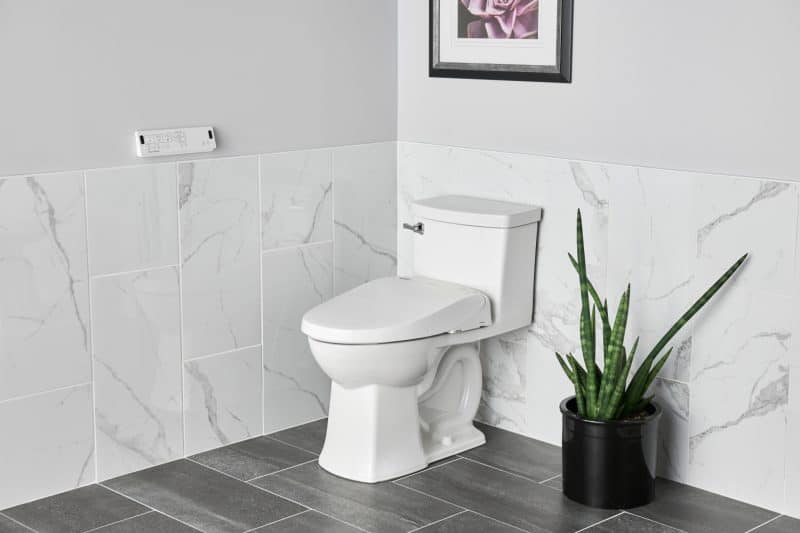 Slim contemporary design
Dual nozzle for front and back washing
Adjustable heated seat with temperature settings
Instant heating for continuous warm water cleansing experience
Pre-mist spray to reduce buildup on the bowl
Water pressure adjustment
Self-cleaning nozzle
Nozzle position adjustment
Dryer, deodorizer
Remote control operated
Intuitive remote control for easy operation
The New AquaWash 2.0 SpaLet® Bidet Seat from American Standard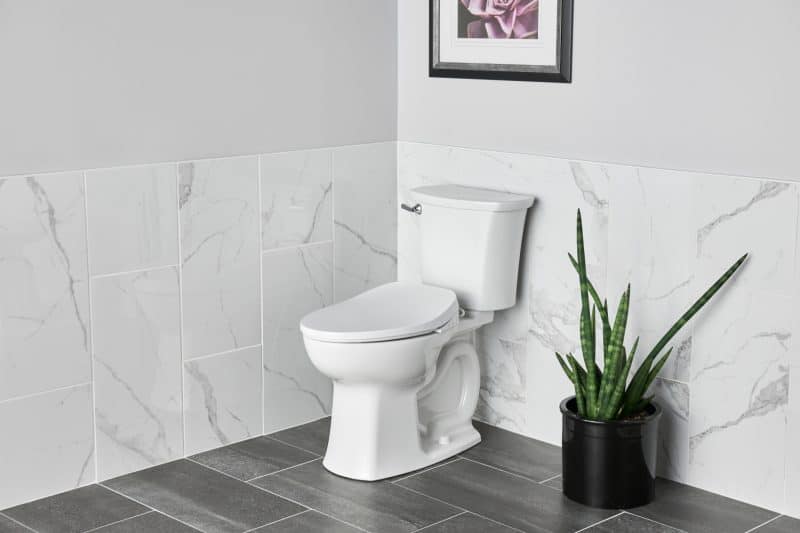 Dual self-cleansing nozzles for independent front and back cleansing
Instant heating for continuous warm water cleansing experience
Adjustable heated seat with two temperature settings
Night light
Removable nozzle tips for additional cleaning
Slow-close seat and lid for user convenience
One-push removable seat for easier cleaning of the seat and bowl
Seamless telescoping lid design to conceal the seat ring
Easy-to-use manual side dial
Fits most conventional elongated toilets
For more great ideas click here.
For more unique items for your home, click shopCHT.com.
The following two tabs change content below.

Crystal Williams
As Online Editor for Canadian Home Trends Magazine, Crystal has a passion for design and decor. She enjoys browsing the web to find new, exciting decor ideas, DIY projects and unique products to share with her readers. With formal training in graphic design and a background in the event planning/design business, Crystal looks at design from all angles to give readers a fresh perspective.

Latest posts by Crystal Williams (see all)