Update your kitchen without breaking the bank!
Backsplash
Adding a backsplash or updating your existing one can complete the look of your kitchen. I love the look of a glass tile. They come in a variety of colors and sizes and can be installed a few different ways to suit the homeowners' style
Dramatic Color
If your kitchen cabinets are white or a light color, you can add personality and drama to the walls with a dark hue. I love high contrast when it comes to design and adding a dark color to the walls is an easy way to incorporate that into the space.
Before & After!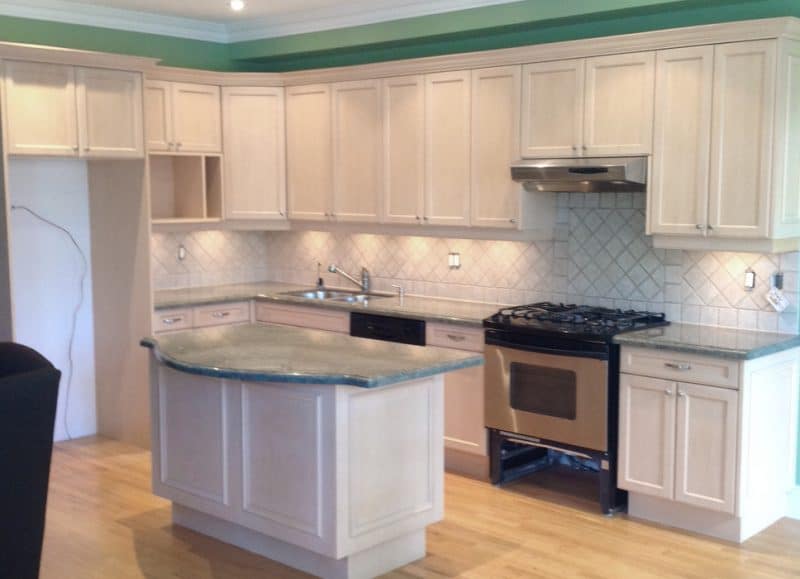 This outdated kitchen needed a fresh, new look and we accomplished that with paint and tiles. The cabinets were painted a bright white to lighten up the space and the island was painted black to create a stunning contrast. We also added a gloss black tile backsplash. The result is a fresh, modern kitchen with minimal expense!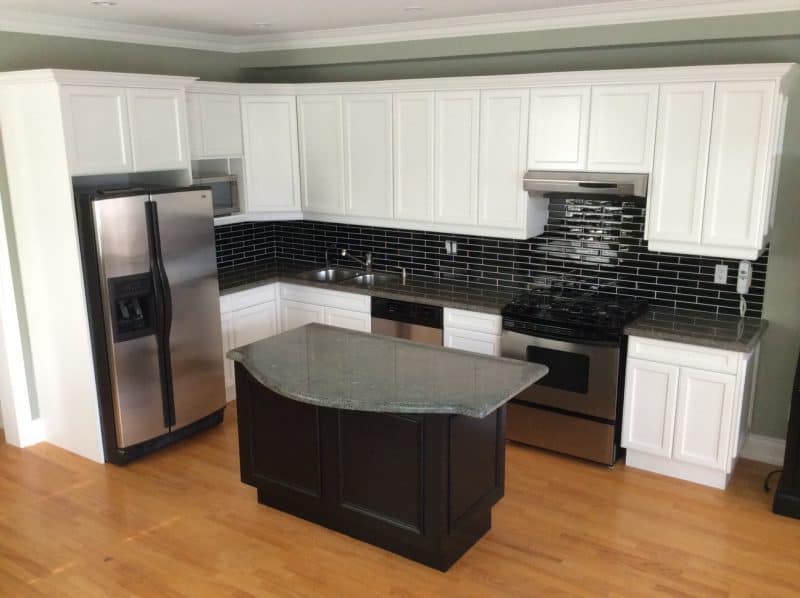 If your kitchen cabinets are in great shape you can get the same modern update by having them spray painted by a professional or you could paint them yourself. If you decide to paint them yourself, start with an adhesive bonding primer, it promotes adhesion and gives the primer and paint something to stick to. Next, apply a coat of primer and finish with a cabinet paint.
Text by Jacklynn Little, Jacklynn Little Interiors