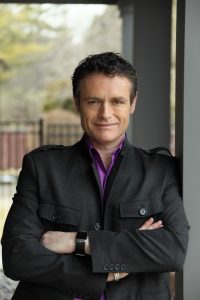 As the season comes upon us with all of its glory it also comes with all of the pressure of creating a home that is in keeping with the expectation of guests and families. It doesn't have to be a bunch of work and hours of redecorating as you can create an impact with a modicum of work.
Address some of the spaces that are most seen in the house that will give you all of the feelings of the holiday season:
Start at the front door and create a vignette around the entrance and on the porch.
This can be as simple as a couple of urns filled with evergreen boughs and birch branches.

It can be fun to inject some Christmas balls or artificial fruit. You can also happily add a couple of wrapped boxes to look like little Christmas gifts.

It is worth saying, because I have made this mistake, to get these done before the big freeze or you will find yourself drilling holes in the frozen earth of the pots to get the sticks and evergreen boughs into it!
If you happen to have a mantel and fireplace in the house, you will most definitely want to do something there. The fireplace is a big focus for the Christmas season mainly because it is the traditional spot for Santa to enter and leave gifts.
The most affective thing to do here is to play with heights on the mantel. What you are looking to achieve is something that has a peak and flows down from that point, much like the Christmas tree. The easiest thing to do is have the heights point be the centre of the mantel and work down from that point but it isn't imperative to make it work.

If your homes décor is relatively modern then perhaps you want to work with a monochromatic colour scheme and that can be of your choosing.
If you would like your decorations to be "on trend," then you may want to choose a selection of Teal greens, oranges and purples this year.
It can also be very beautiful to select metallic colours like silver and gold

Of course, the classic is the red and green that we have all become accustomed to. That is a combination that you simply can't go wrong with.

It is also perfectly acceptable to use a combination of things that are modern and those vintage items that have been handed down over the generations. The combination can give the Christmas décor a sense of history and family that is very appealing.

Also feel free to use non traditional materials, like feathers, leather, acrylic, and fabrics like plaids from old shirts or men's suiting fabrics of wool pinstripes giving your Christmas its one individual look!
Most of all, remember that Christmas is a time for friends and family. Being able to be together and enjoy the season is likely more important than making sure "the house is perfect" Do what you can do and enjoy the people!
The following two tabs change content below.

Canadian Home Trends' National Design Editor, Glen Peloso forged into the world of design 20 years ago after completing his Masters degree in Fine Art. As Principal of
Grafus Design Co.
, he has worked in residential, hospitality and commercial spaces for clients in several countries and has successfully designed over 300 projects in that time. TV Celebrity Designer and Canadian Home Trends National Design Contributor, Glen is also recognized as a design expert on The Marilyn Denis Show and from his past work as a host/designer of the internationally popular television shows Foodnetwork/HGTV`s Restaurant Makeover, and W networks 'Take this House and Sell it', and "Slice Network" show, Renovate my Wardrobe.

Latest posts by Glen Peloso (see all)