STREAMLINED AESTHETICS Thanks to the growing availability of integrated appliances, cooking spaces can be designed to fit seamlessly into their surroundings with appliances and cooking spaces hidden away behind sliding doors and cabinetry.
CUSTOM COOKTOPS PITT cooking allows you to create the cooking layout that suits your cooking style and space requirements. Organize them in a semi circle and you have a prep and cooking area all in one! The burners are built right into the countertops for a slick, clean and personalized space.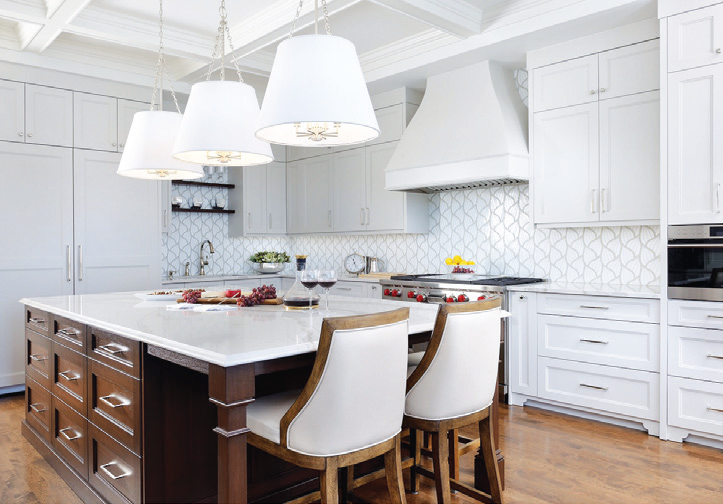 INDOOR MEETS OUTDOOR Outdoor kitchens have been a popular choice in recent years and today you can find products that let you create the same stunning space outside as you would indoors! One example is the new countertop collection from Cosentino that is designed to be used both indoors and outdoors! A wide variety of colors allow you to create countertops, tabletops, outdoor furniture or stone slabs as needed. Designer Daniel Germain worked with them to create gorgeous Dekton patterns that complement nearly any space!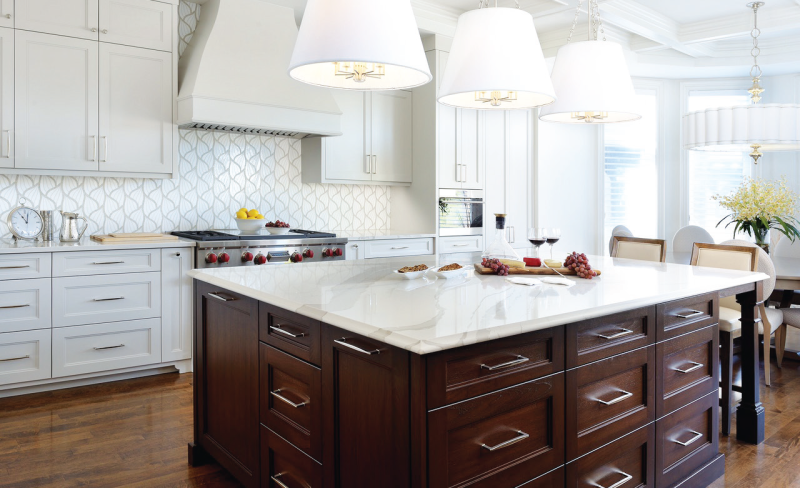 WI-FI CONVENIENCE Wi-Fi and smart home technology is constantly evolving to allow us more flexibility at home! One exciting new product for your kitchen is the touchless faucet by Moen that offers voice assistance! You can speak to the faucet and it will provide you with exact the amount of water at the exact temperature you require. This is a bakers dream and perfect for any home chef! No more dirty and germ filled handles contaminated with touch, just gesture and it's done!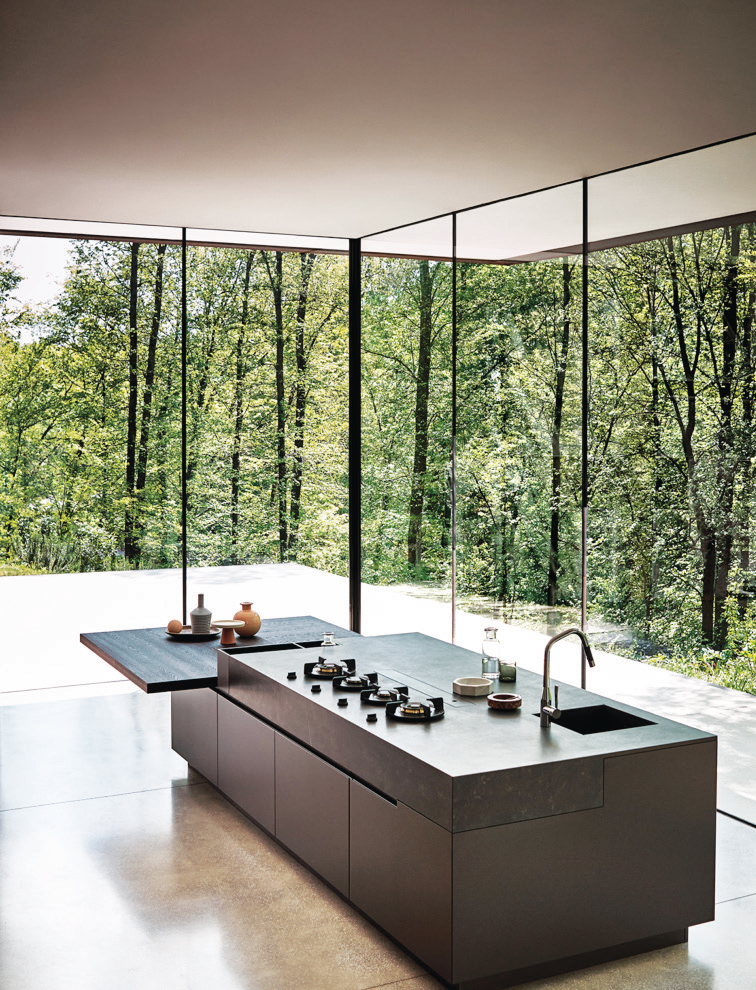 BETTER WATER We simply cannot continue with water bottles if we care about the planet. Moen offers a reverse osmosis system that fits neatly under the sink, providing you with both filtered and regular tap water at the touch of a button. Clean, filtered water, equivalent to bottled water, with built-in convenience! That's good for you, and good for everyone in the world!
The following two tabs change content below.

Canadian Home Trends' National Design Editor, Glen Peloso forged into the world of design 20 years ago after completing his Masters degree in Fine Art. As Principal of
Grafus Design Co.
, he has worked in residential, hospitality and commercial spaces for clients in several countries and has successfully designed over 300 projects in that time. TV Celebrity Designer and Canadian Home Trends National Design Contributor, Glen is also recognized as a design expert on The Marilyn Denis Show and from his past work as a host/designer of the internationally popular television shows Foodnetwork/HGTV`s Restaurant Makeover, and W networks 'Take this House and Sell it', and "Slice Network" show, Renovate my Wardrobe.

Latest posts by Glen Peloso (see all)