EXCELLENT TOWELS Choose bath sized, high quality cotton towels in a decent weight, that are soft without too much polyester. Quality towels will last a long time and keep their shape and color. Some people love Turkish towels in the summer months which are great in a spa bath and around the pool or beach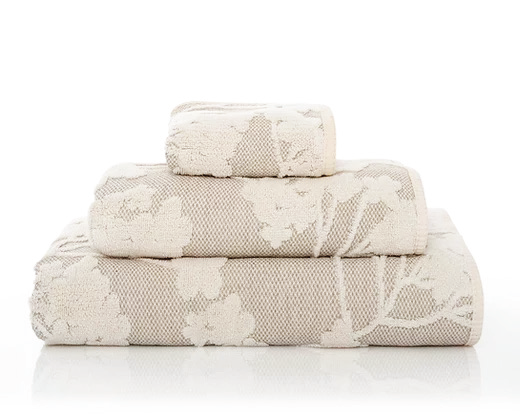 The St.Pierre Home Fashion Collection
www.thestpierrefinelinens.com
2. QUALITY TOILET Toilets are both form and function. They will always be part of a bathroom in North America. One that has a skirt eliminates the swirls at the back that are difficult to clean. Look for an elongated, comfort height toilet. The bowl is slightly longer and the seat height is slightly higher than a standard toilet. Low flow toilets consume less water (to help your cash flow) and a good quality porcelain bowl will stay cleaner longer.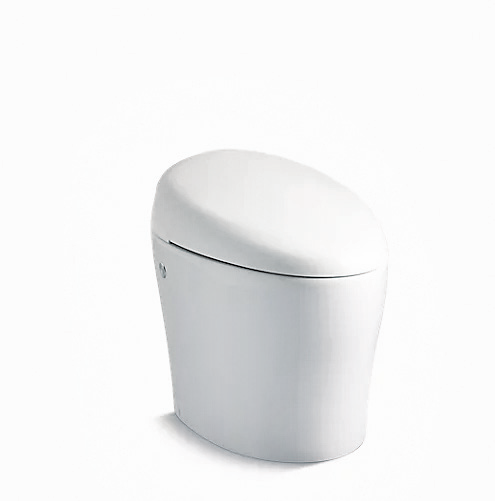 Kohler, www.kohler.ca
3. PORCELAIN OR STONE TILES To get that spa-like experience, it's wise to use a floor toceiling stone tile. That can be costly but now that there are porcelain tiles that mimic stone, they are affordable and incredibly beautiful looking. Do the floor and walls using the same tile in different sizes from Mosiac to 24"x24" and larger. The simplicity makes the bathroom seem larger and calm. Match with a stone bench in the shower which helps with shaving legs but also with aging in place. Your bathroom will feel like a 5 star hotel!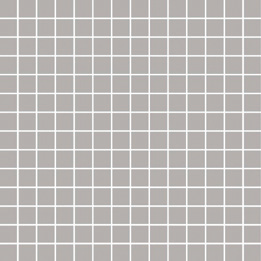 Ciot www.ciot.com
4. VANITY WITH GOOD STORAGE There are many ways to get a good vanity, from a millworker to something you order on line. On line can be a great way to keep costs down if you do your homework well. Often they come with a vanity plus sink and consumers are responsible for the faucet. Be sure you check the interior of the vanity for storage for jars, bottles and smaller make-up items. If you cant get what you need, consider a custom vanity. Having an organized vanity can start your day on the right foot!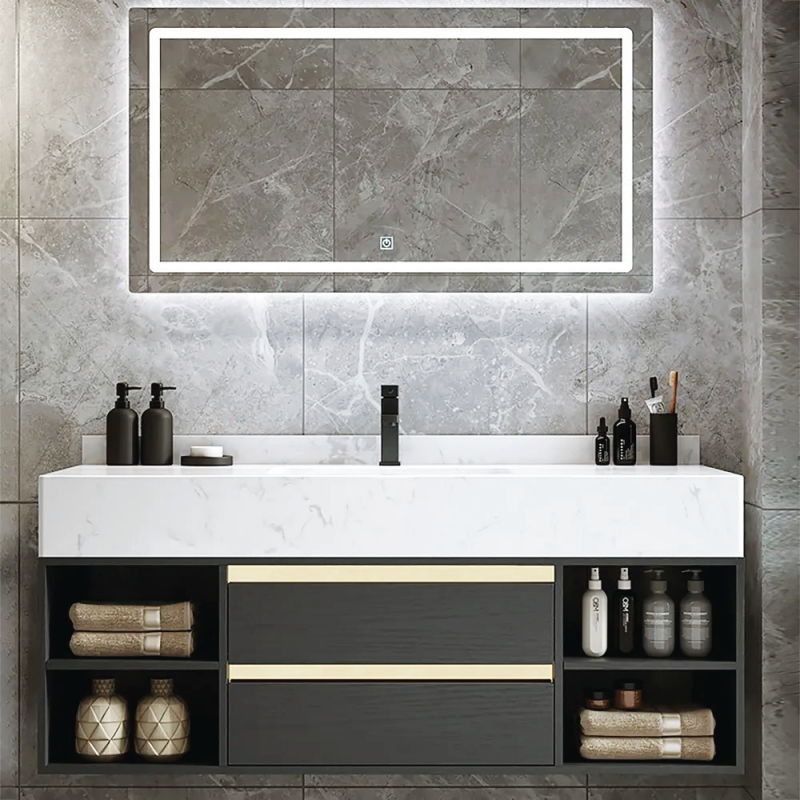 The Cabinet Store, www.cabstore.ca
5. Extraction Fan Bathrooms sometimes need repairs due to the amount of humidity that breaks down paint, grout, and silicone. A good (quiet) extraction fan can make all the difference in the world to the longevity of your finishes and fixtures.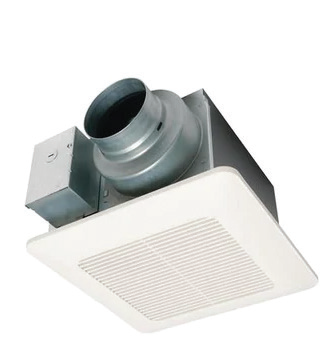 Panasonic www.panasonic.com
6. Strip Drain A strip drain allows you to move the shower drain to one side or the other vs. having to have a central drain in the middle of the shower making for a much more slick look. You can hide the drain with tile inserts, decorative grills or even under a bench. Most importantly, you can use a large format tile on the shower floor as you don't have to use mosaics to create a bowl shape for center drain. You simply grade the large format tile towards the strip drain. Sleek, bold and clean.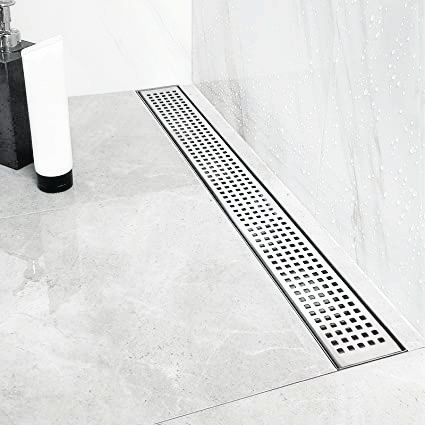 7. Quality Faucet Make sure you use a high performance and quality faucet. You will use it at a minimum of twice a day, every time you use the bathroom, 7 days a week! You need to make sure the interior material of the faucet (including showers) will withstand the use and remain high functioning and beautiful long term. Water leaks are the worst, so this is not the place to save, instead, splurge on something that suits you.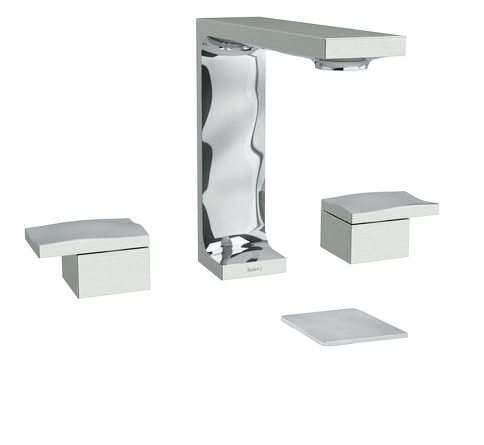 House of Rohl, www.houseofrohl.com
The following two tabs change content below.

Canadian Home Trends' National Design Editor, Glen Peloso forged into the world of design 20 years ago after completing his Masters degree in Fine Art. As Principal of
Grafus Design Co.
, he has worked in residential, hospitality and commercial spaces for clients in several countries and has successfully designed over 300 projects in that time. TV Celebrity Designer and Canadian Home Trends National Design Contributor, Glen is also recognized as a design expert on The Marilyn Denis Show and from his past work as a host/designer of the internationally popular television shows Foodnetwork/HGTV`s Restaurant Makeover, and W networks 'Take this House and Sell it', and "Slice Network" show, Renovate my Wardrobe.

Latest posts by Glen Peloso (see all)