How to organize your closet & keep it organized!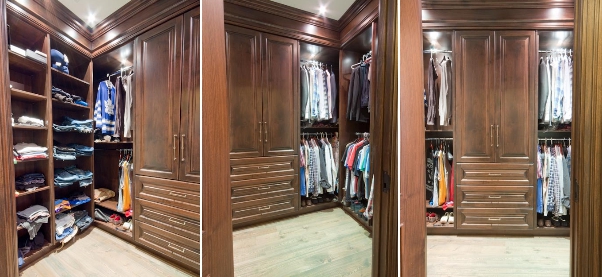 With spring around the corner it's time to get those disorganized closets purged and to get them organized!
Closets can be a much disorganized and overwhelming space to take on and try to establish simplicity so it can stay fresh and practical. Bloomsbury has designed and created many closets for clients that allow for those closets, big or small to become design efficient and beautiful spaces.
When it's time to purge the closet think of what pieces have you not worn for more than one season? Are there any Items that you do not feel good in that you are just hanging on to? Make 3 piles:
items you love and look for regularly
items you occasionally wear (classics stables, evening wear etc
Stuff you can't remember the last time you wore it and or looked at it and hesitated to put on
Once you have determined what your needs and wants are we can then move forward to the organization.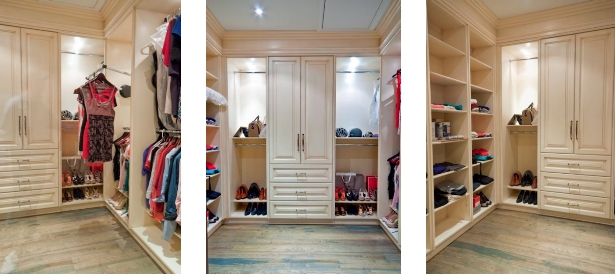 Think of how you use the space. Where do you put your shoes? How do you hang your clothing? Where do you place your Jewelry, Purses, and Accessories? All these Items Bloomsbury takes into consideration when designing a space that is functional and has pizzaz.
Open Shelves-Jeans, Sweaters
Drawers- Socks, under garments
Rods- Dresses long and short, suits, dress pants, dress shirts
Accessories- Jewelry, belts, ties, shoe rack
It is nice to colour block your closet arranging clothes from dark to light.
Creating a space for everything in the closet will keep things systematized and create a designated spot for each article.
The following two tabs change content below.

Rhonda Thornton, Principal of
Bloomsbury Fine Cabinetry
, is an accomplished Kitchen Designer with over 17 years of residential kitchen design and planning experience. Bloomsbury Fine Cabinetry is a leader in design and manufacturing of truly Custom Cabinetry, specializing in the art of Bespoke English-Style cabinetmaking, built to with stand the test of time and trends. Rhonda has collaborated on well over 500 kitchen projects and has had the privilege to contribute her expertise to some of the most stunning homes and cottages in the GTA.

Latest posts by Rhonda Thornton (see all)