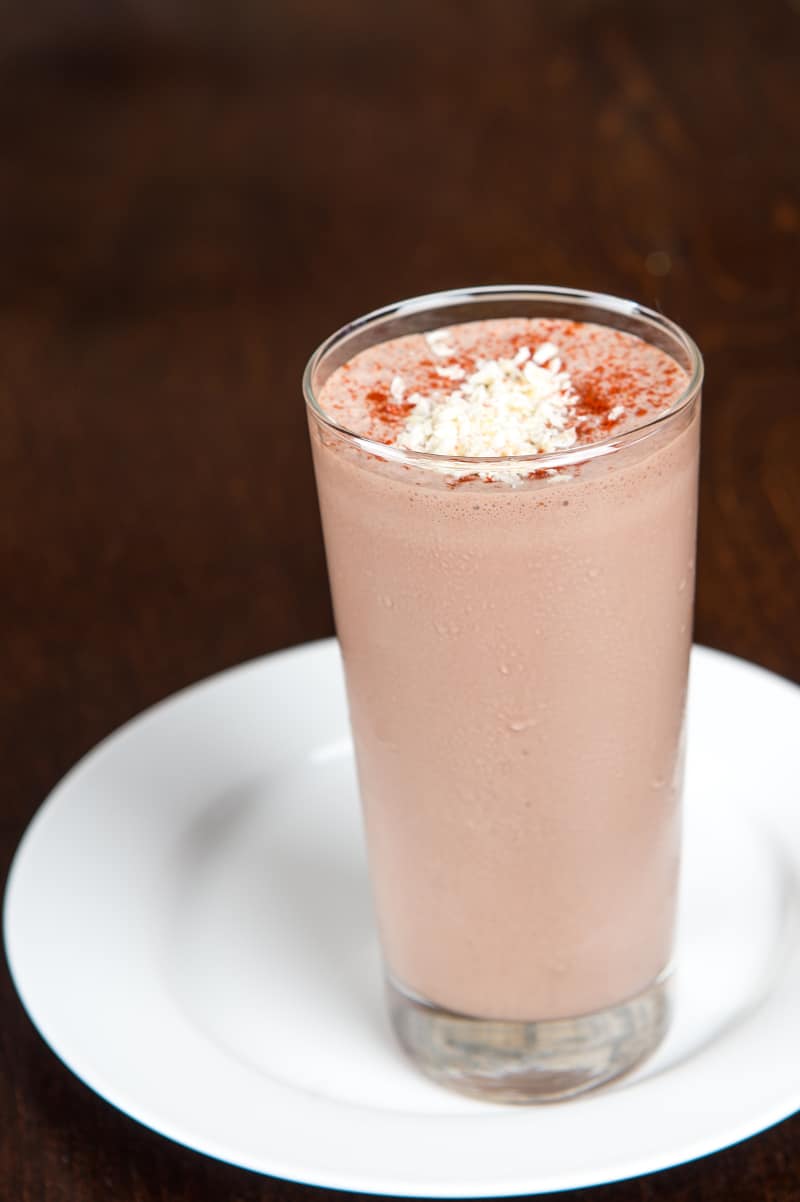 INGREDIENTS
1/2 cup coconut milk
1/2 tsp almond extract
1/2 tsp cinnamon, ground
1/2 tsp chipotle powder
3 scoops vanilla bean ice cream
3 scoops chocolate ice cream
DIRECTIONS
1. Place all ingredients into your Vitamix and secure the lid.
2. Select Variable 1.
3. Turn Vitamix on and slowly increase speed to Variable 10.
4. Blend for 1 minute or until desired consistency is reached.
5. Pour and serve. Garnish with shaved coconut and a pinch of chipotle powder.
Text By Chef Rob Thomas
Photo By Tara Miller