I am truly inspired by the current decor trend of the 'sophisticated casual' feeling of design these days. The sense of subdued luxury, like a woman who spends hours getting that 'out of bed look', it is a carefully thought out composition of elements from nature as well as man made, craftsman quality elements.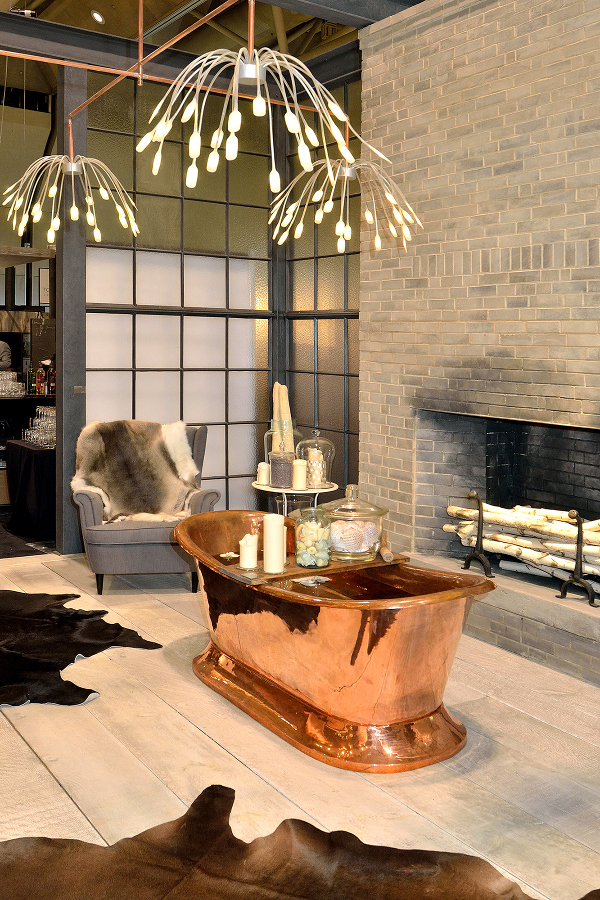 This image from the IDS show of the Ikea booth display is a perfect example of this decor trend. The mix of wide plank distressed wood, simple brick fireplace which resembles that of an old cabin and cow-skins as rugs really play off the very contemporary light fixtures which are hung off copper plumbing pipes above.
This look seems easy to put together, but it really does require some thought and planning so that it does not look like a mishmash from a garage sale. Keep it simple and monochromatic to keep the look from being kitschy.
Photo Credit: Arnal Photography
Your Questions Answered…
How do you decorate a sophisticated living room?


Decorating a sophisticated living room comes down to the final touches. The details are what transform an ordinary looking space into a beautiful sophisticated living room! Here are some ways to add sophistication to your living room: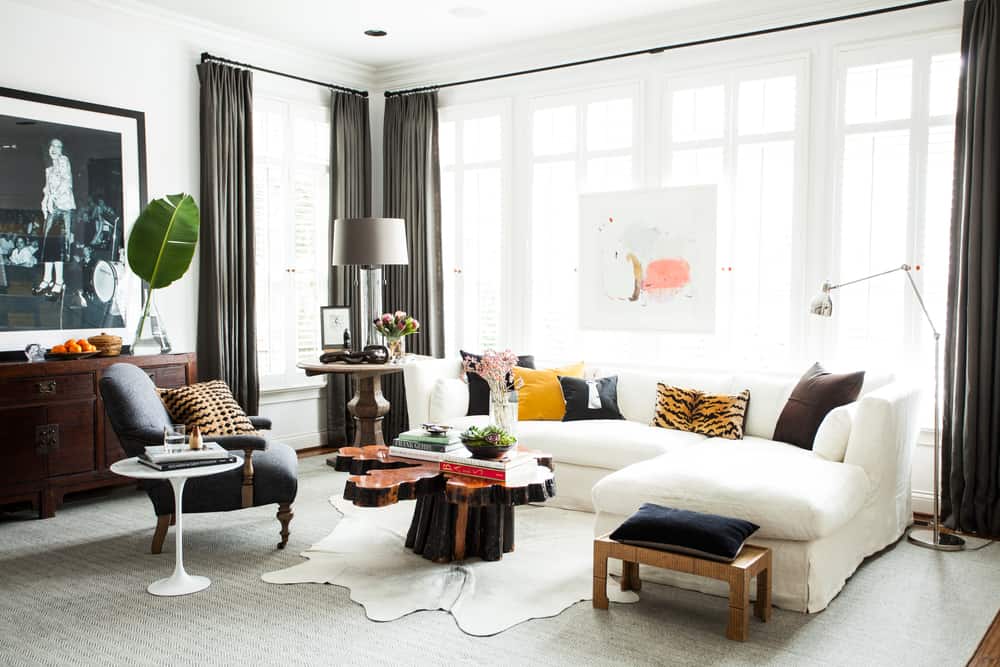 Photo Source: Benjamin Vandiver

1. Add accent pillows with texture and/or pattern to your seating. Mix the two together to create a dynamic look.

2. Add a lamp with an interesting shape on your side table. Sophisticated living rooms always have adequate lighting.

3. Invest in an area rug in a classic pattern with minimal color. This will ensure that your rug will be stylish for years to come.

4. Paint your walls in a neutral color and contrast the wall color with neutral furnishings. Color and pattern should only be found in the accessories and accents (artwork, accent pillows, etc).

5. Use books as pedestals and lay accessories on top of them. Hard cover "coffee table books" always add a sense of sophistication to a space.

6. Hang unique looking artwork. Artwork that doesn't look like it was mass produced always looks more high-end and sophisticated.

***

How can I make my house look sophisticated?


A sophisticated house always has a cohesive look and feel to it. The design style of the overall home flows from one room to the other to create a stunning experience. Here are a few ideas to make sure your house look sophisticated.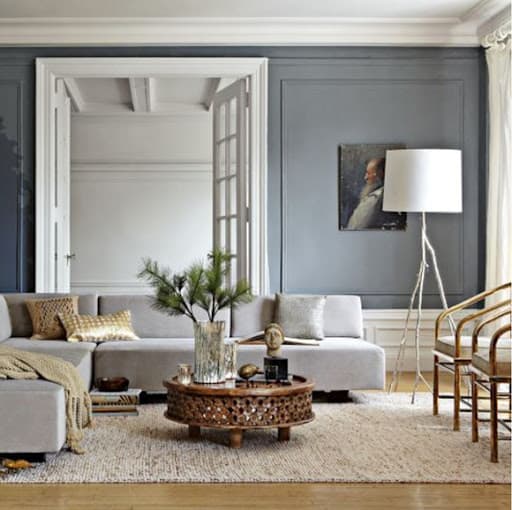 Photo Source: dekoplast.eu

1. Invest in quality millwork and moldings. A sophisticated house has character and architectural details. Crown mouldings, wide detailed baseboards and casings create a timeless sophisticated look.

2. Don't skimp out on quality window coverings. You want to choose high-end materials to accent your windows. For smaller windows, extend your coverings to the ceiling and wider than the dimension of the window to create a sense of grandeur.

3. Quality hardware is king! In your kitchen, choose a faucet that will make a statement and high-end hardware to accentuate your cabinetry. Bathroom faucets and accessories should also be chosen to complement the design of the space. High-end faucets and hardware will always make a space look more sophisticated.

4. Opt for hardwood over laminate. There is nothing that says elegance like a quality hardwood floor. Lighter woods are coming back in style and help open up a smaller space so you want to keep that in mind when choosing your product.

5. Choose large scale tiles over smaller flooring tiles. Small scale tiles with a large grout line breaks up a space. Sophisticated spaces feature large tiles with small grout lines to create a sense of unity in the flooring material. When done properly, it looks like one big tile over the entire surface of the floor.

***
How do I make my house look high end?


High-end homes are designed around timeless styles instead of trends. Look for finishes in luxurious materials that will still look great in 10 years and that will help guide you in your design project.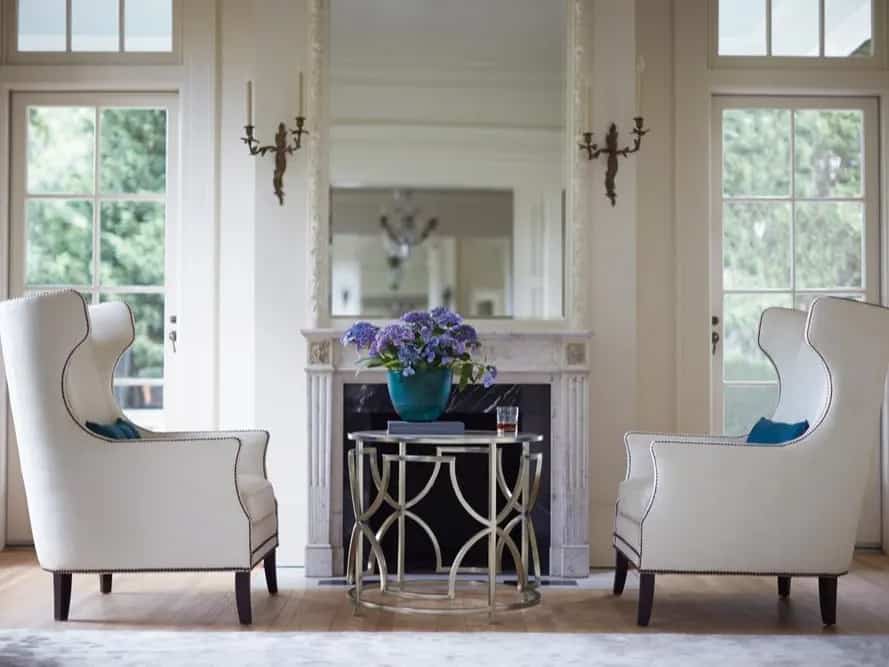 Photo Source: mcelherans.com

***
What Colors go with GREY for a living room?


Grey is a neutral color that goes with just about anything. Popular choices include shades of blue, purple, teal, green, red and yellow. Here are a few examples: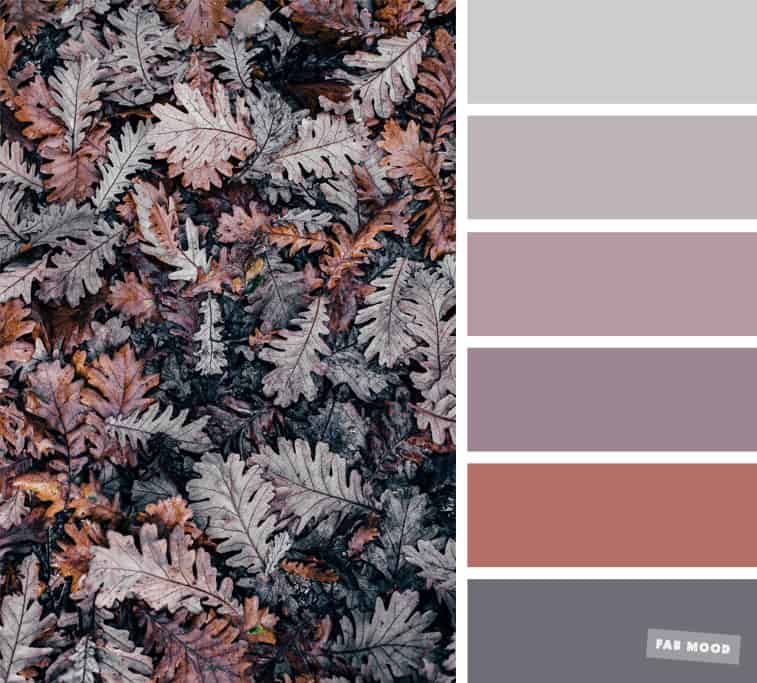 Photo Source

Grey and mauve is a popular choice for master bedrooms and dining rooms. Grey walls accented with pops of a few shades of mauve is sure to create to beautiful space.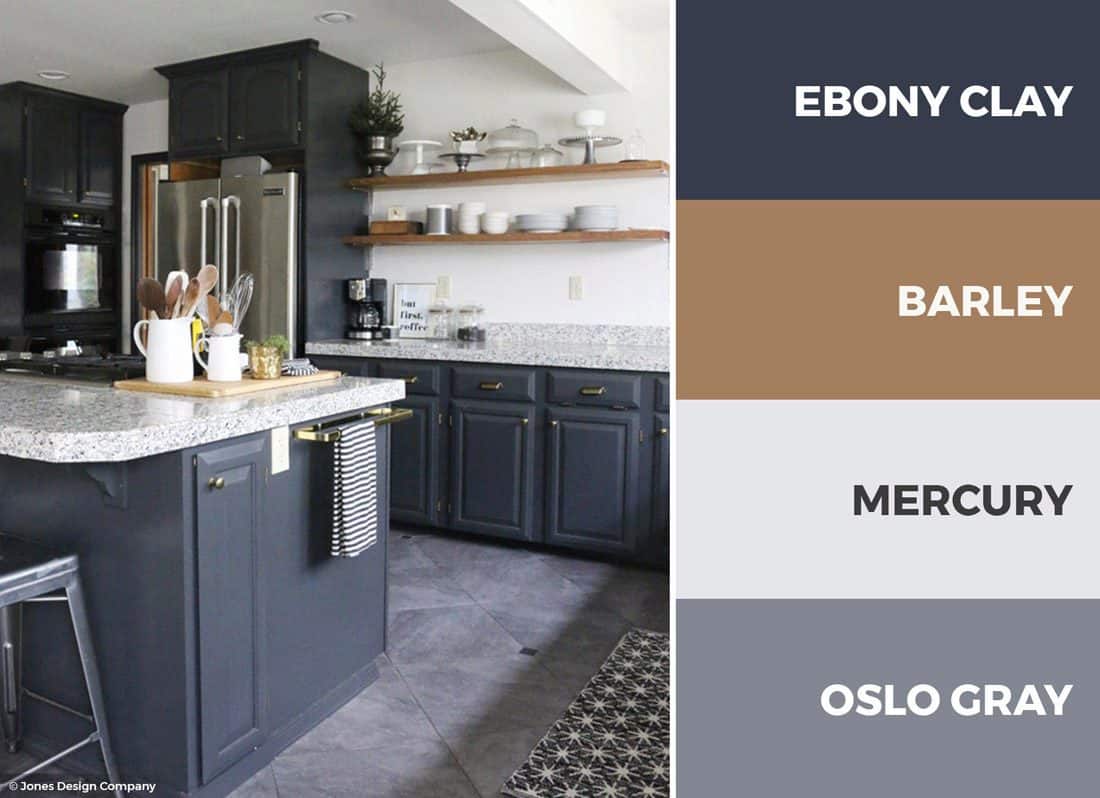 Photo Source

Mixing greys and shades of brown is a great way to create a beautiful dramatic yet timeless look.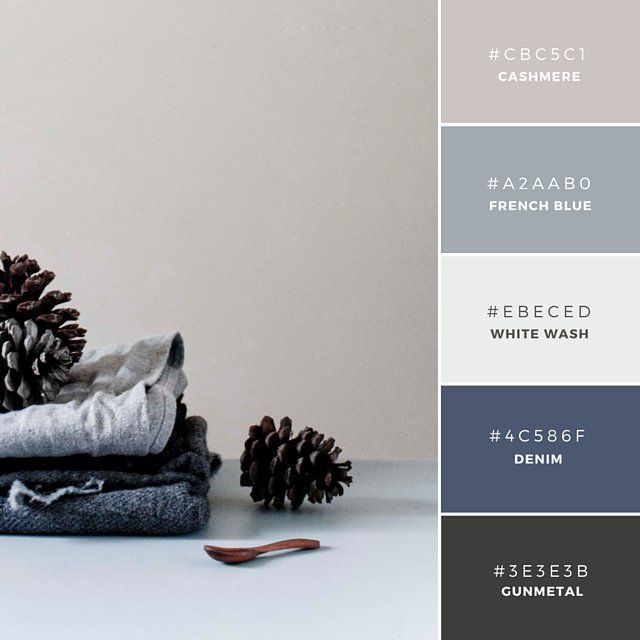 Photo Source

A classic pairing is grey with denim blue. Think of a great pair of jeans paired with a grey t-shirt. It always looks great!


.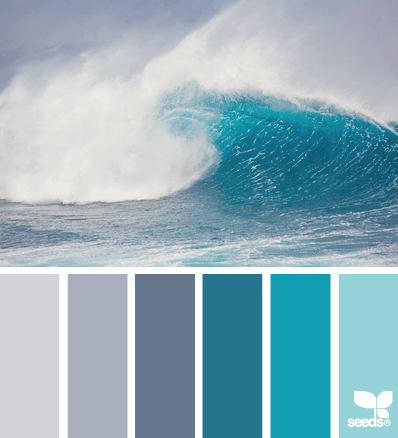 Photo Source

Grey and teal make a beautiful color palette. The bright teal hue brightens up the grey walls of a space.


The following two tabs change content below.

Evelyn Eshun has been providing creative Interior Design solutions for her Residential Clients in the Toronto area for over a decade. Principal Designer at
Evelyn Eshun Interior Design
, Evelyn has participated in various Television programs over the years in addition to her Design business. With a passion for design and travel, Evelyn has translated her extensive and various experiences into a design philosophy which puts the Client's needs and functional needs first. Always striving for a unique and personalized solution for each Client, Evelyn prides herself on creating interiors which will stand the test of time. Whether transforming an old and tired property into a vibrant home or simply finishing a home with the decorating touches which make a house a home, the goal is always to collaborate with Homeowner, Trades and Suppliers to finish the project successfully.

Latest posts by Evelyn Eshun (see all)