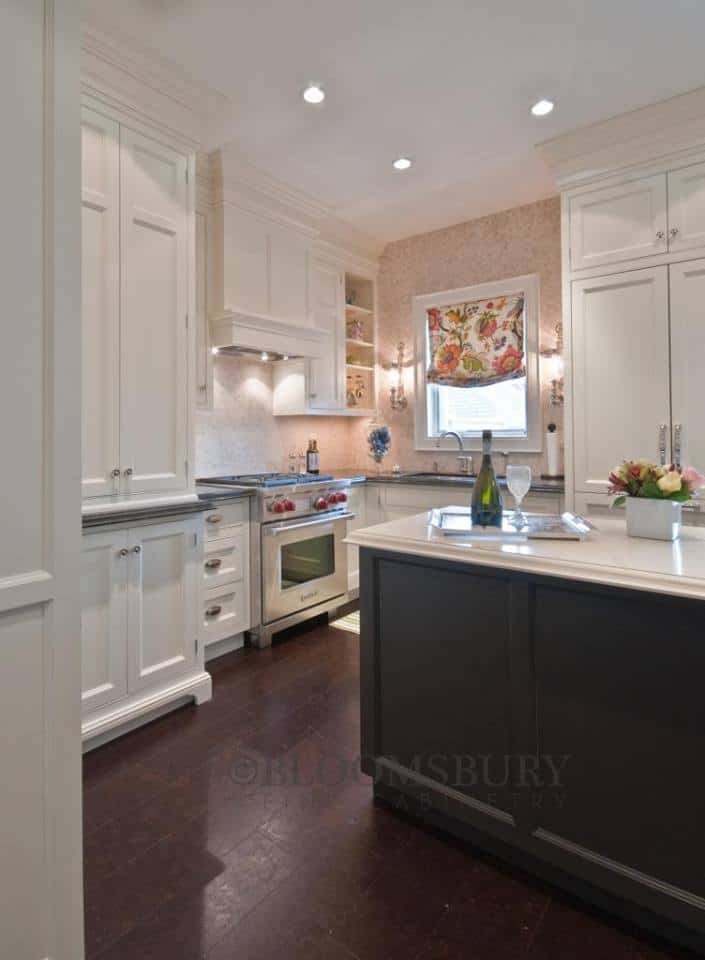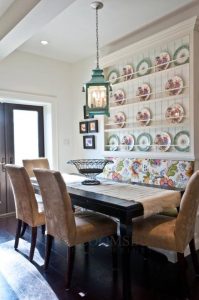 When built with functionality in mind, a small kitchen can have the most amazing potential to feel endearing, charming, and perfectly compact. However, this isn't always the case! Most times, functionality comes as an afterthought so a small kitchen can feel or seem claustrophobic and cluttered. So today, we're going to help you make the most of your small kitchen and show you how to take advantage of this small but necessary space in your house!
1. Light Cabinets & Walls – Selecting light & bright colors like white, cream or soft beige for the color of your kitchen cabinets will help the space to feel bigger and more open. If you're looking to add some color to your small kitchen why not add light accent walls or statement pieces like we incorporated into this kitchen?
2. Disguise Storage as Décor – One of the best ways to make your kitchen look & feel bigger is to eliminate clutter. The centre island of this kitchen houses a hidden dishwasher opposite the sink and much needed extra post and pans storage.
3. Opt for Open Shelving – De-cluttering can prove to be difficult when you don't have adequate cabinet space. So why not opt for open shelving? Hang open shelves on the wall, however you must be sure to keep them tidy! A shallow plate rack over the bench seating in this kitchen adds to the charm of the space and provides extra storage for their good dishes! It serves as both storage and a decorative way to display kitchenware everyday!
Want more great tips like this? Visit the Bloomsbury Fine Cabinetry Facebook Page!
The following two tabs change content below.

Rhonda Thornton, Principal of
Bloomsbury Fine Cabinetry
, is an accomplished Kitchen Designer with over 17 years of residential kitchen design and planning experience. Bloomsbury Fine Cabinetry is a leader in design and manufacturing of truly Custom Cabinetry, specializing in the art of Bespoke English-Style cabinetmaking, built to with stand the test of time and trends. Rhonda has collaborated on well over 500 kitchen projects and has had the privilege to contribute her expertise to some of the most stunning homes and cottages in the GTA.

Latest posts by Rhonda Thornton (see all)