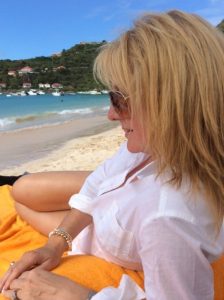 Choosing my favourite destination is easy! I have just returned from a week's stay at my favourite Caribbean island, St. Martin/St. Maarten. I love the dual personality of the island and enjoy exploring both the French and the Dutch neighbourhoods.
We celebrated my birthday by staying at the luxurious La Samanna Villas, on the French side. Our villa overlooked Baie Longue; a gorgeous view that inspired me daily. The "cool coastal" design of the rooms reflects the sandy beaches and azure water famous to the region. I fell in love with the watery blues, creamy beiges, and fresh greens of the space. The walls had a uniquely sophisticated use of corral and shells grounded by scrolls of black wrought iron.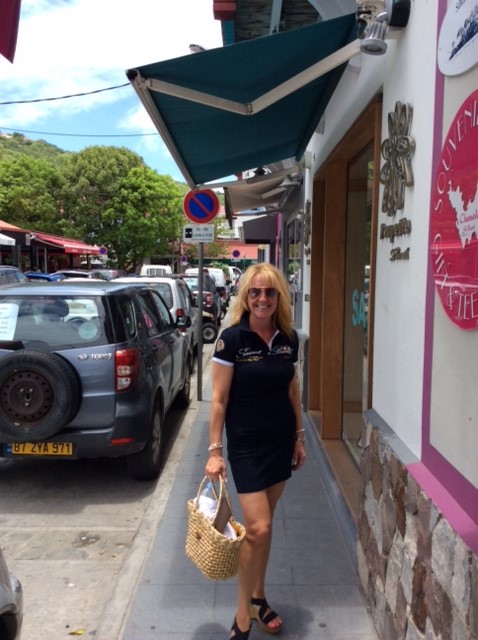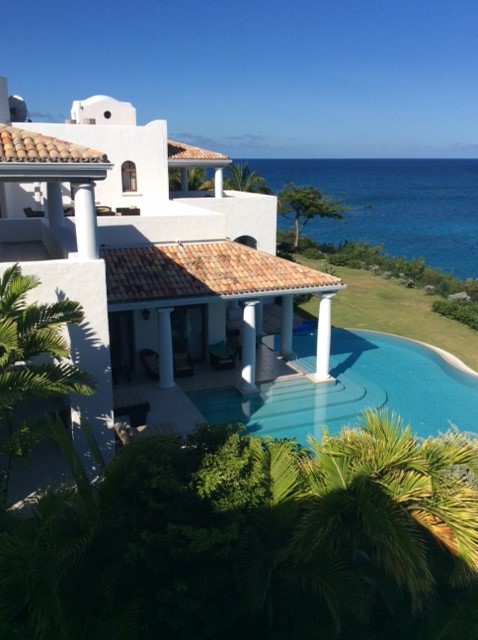 The following two tabs change content below.

Kim Bartley, Principal of Kim Bartley Design, brings 25 years of business ownership and management to the table. Kim's keen eye for design lends her rooms an edgy sophistication while remaining current and functional. Her philosophy is that your home should make you happy and reflect your lifestyle and changing needs. Focusing on unparalleled client care, Kim aims to make the design experience positive and enjoyable at each phase of the project. She works collaboratively with her clients to develop spaces that are clean and modern but still warm and approachable. Kim believes that everyone deserves to live in a beautifully designed space and focuses on truly "getting" her clients.

Latest posts by Kim Bartley (see all)