Trying to be sustainable and reduce waste at this time of the year can be a real challenge. Here are a few eco-friendly décor tips to keep your home healthy and happy this holiday season.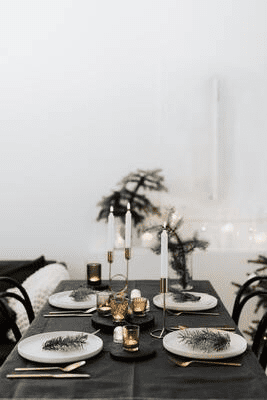 LIGHT THE NIGHT What is a festive dinner table without that gorgeous glow and ambiance that candles offer? To keep your air quality healthy and happy, make sure you are opting for beeswax or soy candles rather than toxic petroleum-based candles.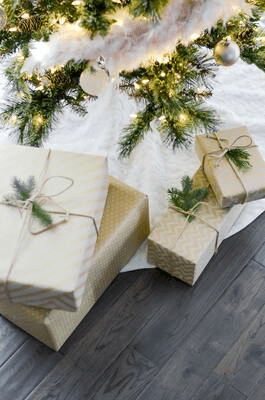 THAT'S A WRAP There are thousands of gorgeous wrapping papers to choose from. Sure, all this gift wrap looks amazing under the tree but there are more eco-friendly choices that are not as wasteful, and chances are most of this commercial gift wrap contains metals or plastics and therefore are non-recyclable. Recycled brown kraft paper and boxes for gifts have become increasingly popular. It is super strong and very inexpensive. With a few creative touches added to your gift such as ribbon, pinecones, cedar branch tips, boxwood, dried oranges, or any nature-inspired treasures you can find, not only will you have a beautiful creative package to give to a friend or loved one but one which also has the environment in mind. So put on your favorite holiday tunes, grab your beverage of choice, sit in front of the tree, and wrap away!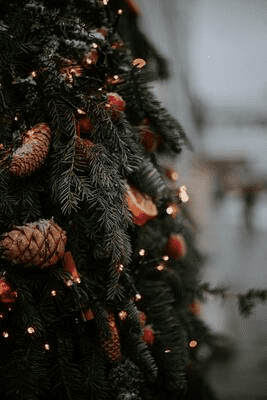 OH CHRISTMAS TREE Real or artificial tree? The great debate! A real tree is the most eco-friendly and sustainable choice. Not only does buying a tree from a farm help support the local small business owner but when the holidays are over, the tree can be added to your compost, recycled into mulch or if you have purchased a potted tree, it can be planted. Artificial trees made from plastics, can be reused but at the end of their life, end up in landfill as they are not easily recycled.
Plastic decorations are no match for mother nature! Grab a basket and go for a stroll in your backyard or ideally a forest. The forest floor is a treasure chest overflowing with natural elements such as pine or cedar branches, wood, flora, berries, dogwood, and pinecones for endless DIY eco-friendly projects. Door wreaths, fireplace mantel garlands, window boxes, a holiday table centerpiece are just a few ideas that you can create to add some warmth and coziness to your home during the holidays. As a bonus, nature inspired décor seamlessly coordinates with all styles!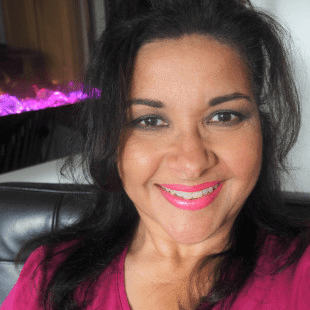 Text And Designs By Deborah Soulier, http://www.soulierdesignstudio.com
The following two tabs change content below.

Design and Architecture are my absolute PASSION and have been since my teenage years. My road to DESIGN has taken a few twists and turns while wearing several career hats over the years, however, I never abandoned my deep love affair with DESIGN. Finally, after completing my Interior Design Education many years ago, Soulier Design Studio was founded. Besides being a Designer, I am a Certified Life/Executive Coach and am currently, pursuing the Well AP designation. I am seriously committed to differentiating myself as a leader in human health and wellness in the spaces where we spend our lives. Memberships - CaGBC (Canadian Green Building Council) and DDA (Accredited - Decorators and Designers Association of Canada) I believe that every room in your home should be an incredibly enjoyable and satisfying experience, but more importantly, your home should support your health and well-being.

Latest posts by Deborah Soulier (see all)