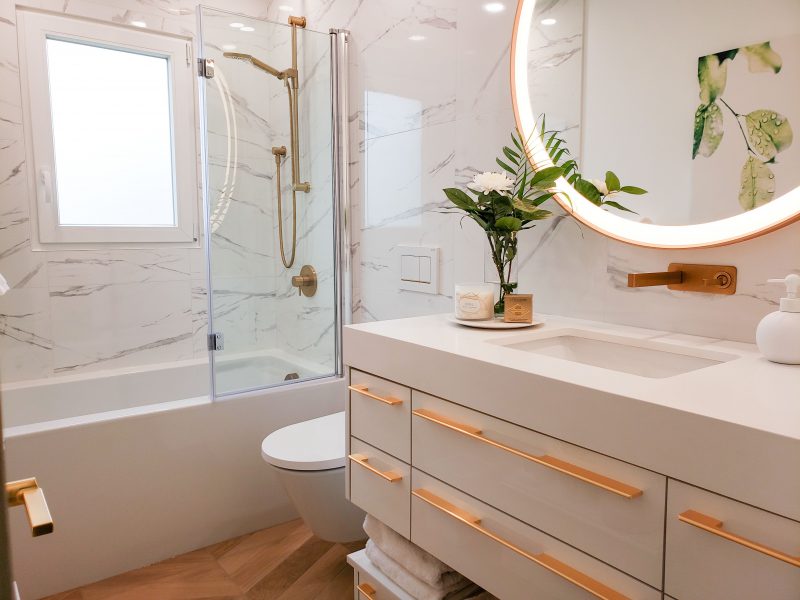 Your children have grown into wonderful adults and have left the family home. The empty nest journey is experienced differently by everyone. For some, this could mean a downsized home as so many find that theirs are simply too large once their children have moved out. Other empty nesters may choose to stay put and realize that now is the best time to start transitioning their home. A remodel allows them to create a home that resonates with their current and future priorities.
Maintaining one's independence and health for as long as possible as individuals age is of paramount concern. It can be extended by simple design decisions made early in the planning stages of a renovation. The ability to age in place is very strongly linked to greater health and happiness. Incorporating Universal Design principals when reconfiguring your home will make your spaces easier to use. Principals like rocker style light switches, non-slip flooring or low pile carpeting and easily accessible storage can be used throughout your home. Let's take a closer look at how these principals can be applied to the reno of a bathroom space.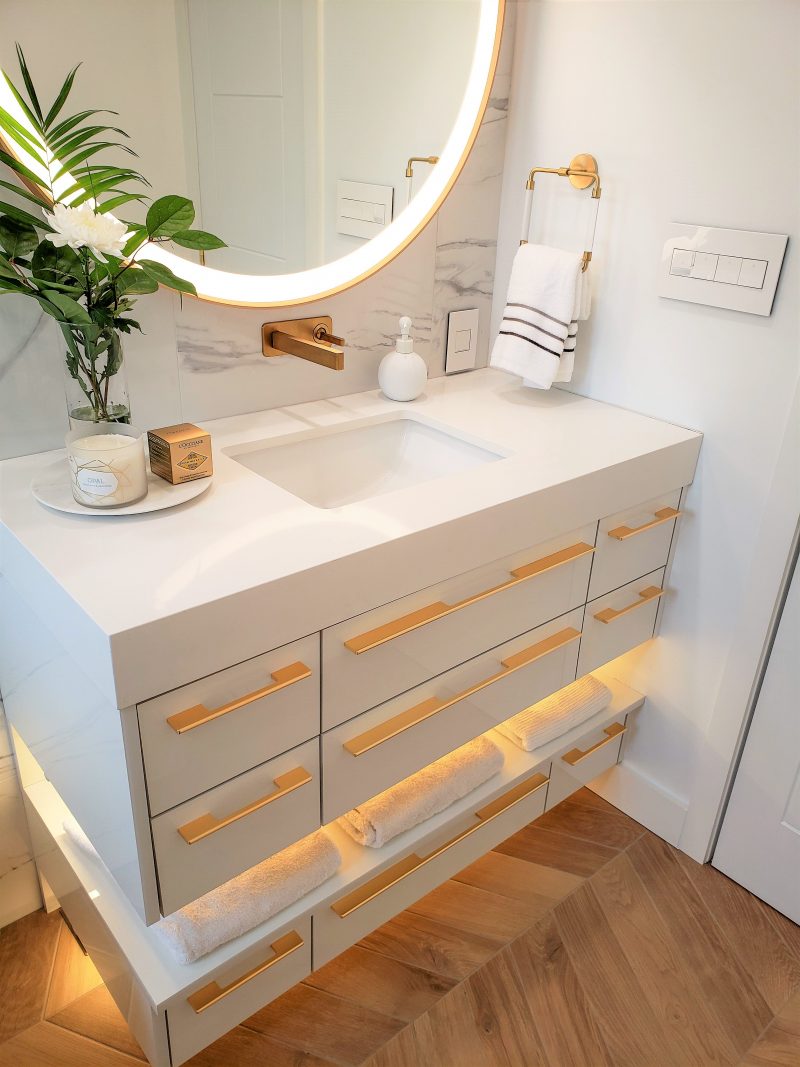 To optimize and support your health and well-being, a bathroom retreat is a must-have addition to your nest. It is all about pampering yourself, relaxation, and self-care rituals. Lever-type handles for doors, cabinets, and faucets, an adjustable height hand held showerhead, ample lighting, wider doorways, non-slip flooring, grab bars and a curbless walk in shower to accommodate the possibility of a walker or wheelchair are luxurious and practical touches. More importantly they ensure that this bathroom can be used independently for as long as possible.
The following two tabs change content below.

Design and Architecture are my absolute PASSION and have been since my teenage years. My road to DESIGN has taken a few twists and turns while wearing several career hats over the years, however, I never abandoned my deep love affair with DESIGN. Finally, after completing my Interior Design Education many years ago, Soulier Design Studio was founded. Besides being a Designer, I am a Certified Life/Executive Coach and am currently, pursuing the Well AP designation. I am seriously committed to differentiating myself as a leader in human health and wellness in the spaces where we spend our lives. Memberships - CaGBC (Canadian Green Building Council) and DDA (Accredited - Decorators and Designers Association of Canada) I believe that every room in your home should be an incredibly enjoyable and satisfying experience, but more importantly, your home should support your health and well-being.

Latest posts by Deborah Soulier (see all)