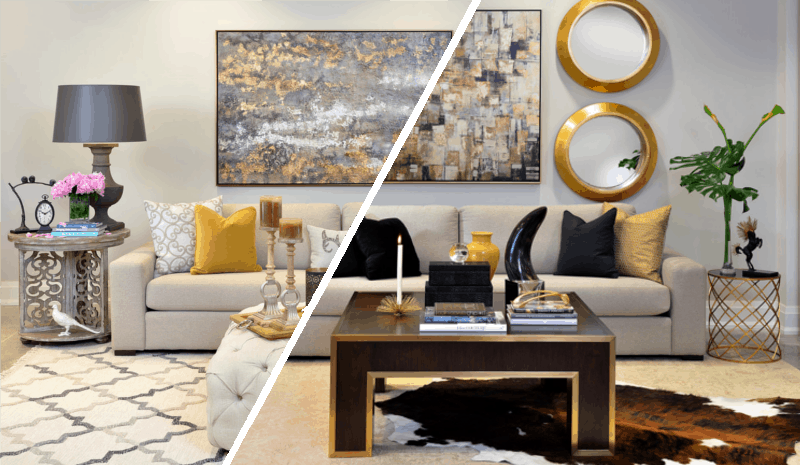 Design and Event Editor Evelyn Eshun visited the Zilli Home showroom and designed two different looks using a neutral fabric sofa with clean lines.
The Family Room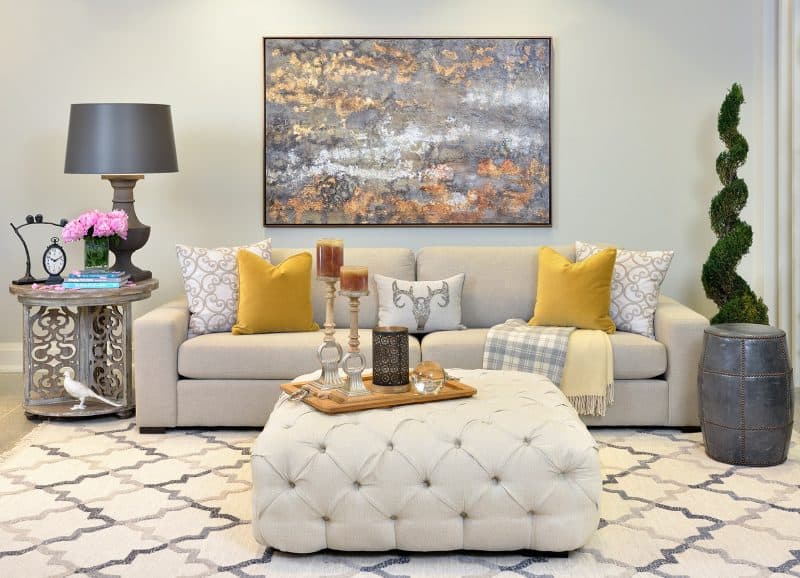 THE GOAL: To create a family-friendly space without sacrificing style.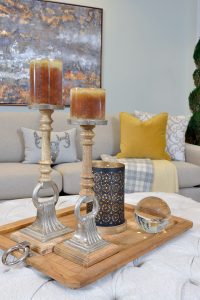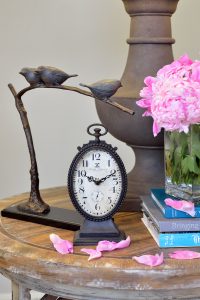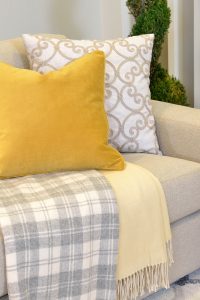 A CASUAL, CONTEMPORARY PAINTING adds pattern and colour to the space.
THIS DISTRESSED WOOD SIDE TABLE with detailed fretwork has an area for added storage or display.
AN UPHOLSTERED OTTOMAN with tufts is used in place of a coffee table. It is perfect for additional seating.
THIS AREA RUG is casual, soft and timeless. It is the perfect addition underfoot to make this space comfortable and cosy.
PILLOWS add glamour and texture to the clean lines of the sofa.
EXOTIC AND UNIQUE ACCESSORIES bring interest to the space.
A STYLISH THROW adds a glamorous touch.
BLANKETS look great and can be used when taking a nap on the sofa.
The Formal Room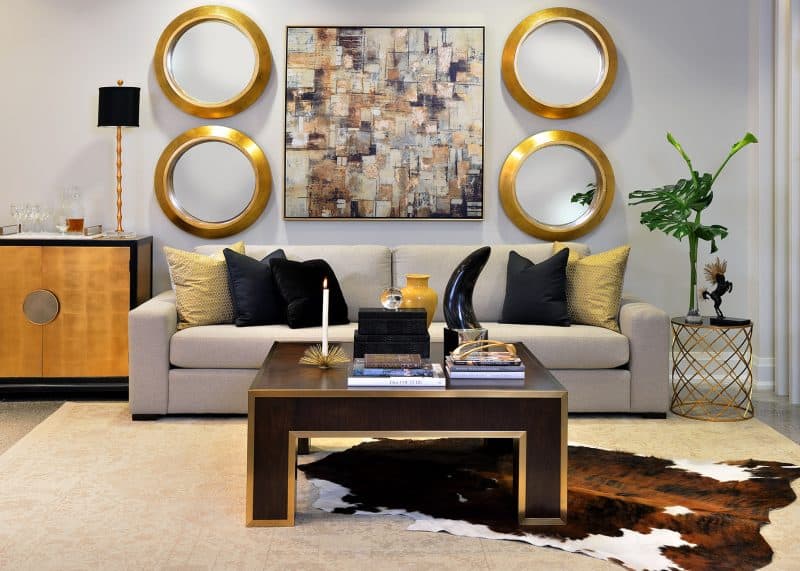 THE GOAL: To create a formal space ready to entertain guests.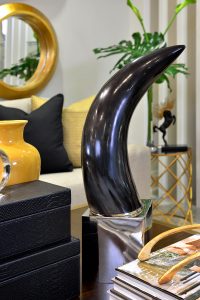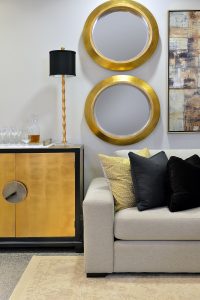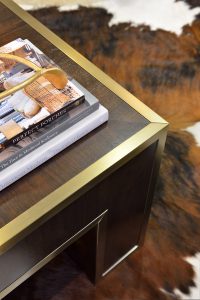 BLACK is as perfect in interior design as it is in fashion. In this room, it adds an unexpected glamourous touch.
THE USE OF BRUSHED GOLD metal finishes to accent this look brings instant glamour and formality to the space.
AN ART DECO STYLE SIDEBOARD is used as a bar beside the sofa.
A SOPHISTICATED COCKTAIL TABLE made of wood and trimmed with brushed gold metal is a glamourous centre-piece in this space.
LAYERING A COWHIDE RUG over a monochromatic damask area rug makes a statement.
Design & Tips by Evelyn Eshun, Photography by Larry Arnal, All furniture and accessories provided by Zilli Home
The following two tabs change content below.

Evelyn Eshun has been providing creative Interior Design solutions for her Residential Clients in the Toronto area for over a decade. Principal Designer at
Evelyn Eshun Interior Design
, Evelyn has participated in various Television programs over the years in addition to her Design business. With a passion for design and travel, Evelyn has translated her extensive and various experiences into a design philosophy which puts the Client's needs and functional needs first. Always striving for a unique and personalized solution for each Client, Evelyn prides herself on creating interiors which will stand the test of time. Whether transforming an old and tired property into a vibrant home or simply finishing a home with the decorating touches which make a house a home, the goal is always to collaborate with Homeowner, Trades and Suppliers to finish the project successfully.

Latest posts by Evelyn Eshun (see all)