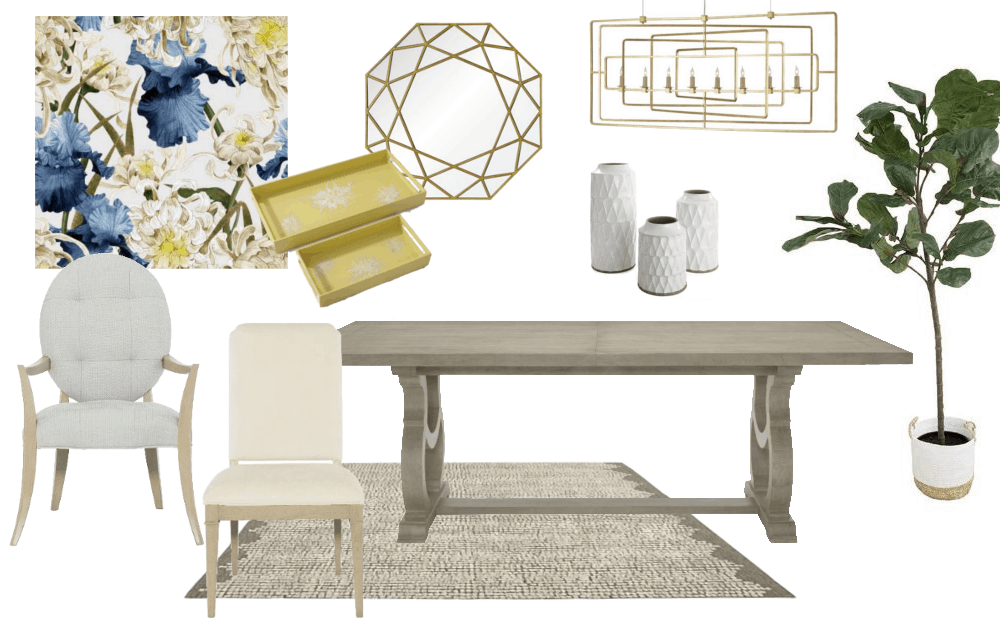 For this dining room concept, I wanted to create a fresh and light-hearted feel with a dose of sophistication. A stunning floral digital print will create a feature wall that is both luxurious and fun. Using light wood furniture and textural materials through-out the room gives the dining room a natural and casual feeling. The overall color palette is a sophisticated blend of subtle neutrals and elegant gold finishes but the feature wall and a few pops of color keep the look light and fun.
Sources:
The following two tabs change content below.

Evelyn Eshun has been providing creative Interior Design solutions for her Residential Clients in the Toronto area for over a decade. Principal Designer at
Evelyn Eshun Interior Design
, Evelyn has participated in various Television programs over the years in addition to her Design business. With a passion for design and travel, Evelyn has translated her extensive and various experiences into a design philosophy which puts the Client's needs and functional needs first. Always striving for a unique and personalized solution for each Client, Evelyn prides herself on creating interiors which will stand the test of time. Whether transforming an old and tired property into a vibrant home or simply finishing a home with the decorating touches which make a house a home, the goal is always to collaborate with Homeowner, Trades and Suppliers to finish the project successfully.

Latest posts by Evelyn Eshun (see all)