The Canadian Furniture Show has been held in Toronto since 1972 and is the the 7th largest trade show in Canada and the only Canadian furniture show. It brings together professionals in the industry with over 250 suppliers with over 425,000 square feet of show space. The 2015 edition of the show introduced a consumer day where consumers could join in on the fun of discovering new and fabulous introductions to the marketplace.
I was anticipating the show this year, not only for the opportunity to discover new items for future projects, but I was also looking forward to my task as a 'design spotter'. This year, the show was revamped to add an element of fun and discovery with the using the power of social media.
As one of the 'design spotters', I walked the floor with a sharp eye, discovering new and unique design and putting my 'stamp' on the items with a card provided by the show management.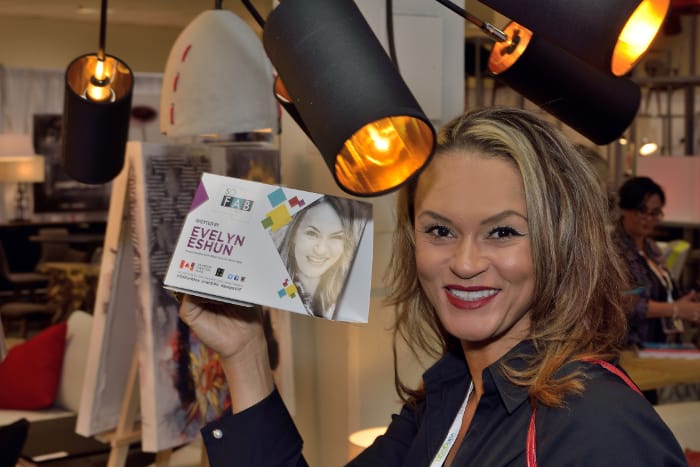 Here are a few items which caught my eye: (Photography by Larry Arnal Photography)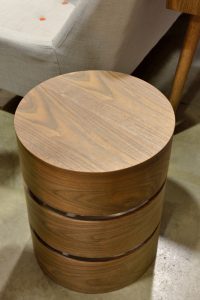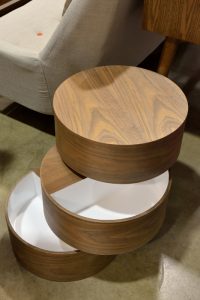 A table from Zuo Mod which twists
to reveal storage.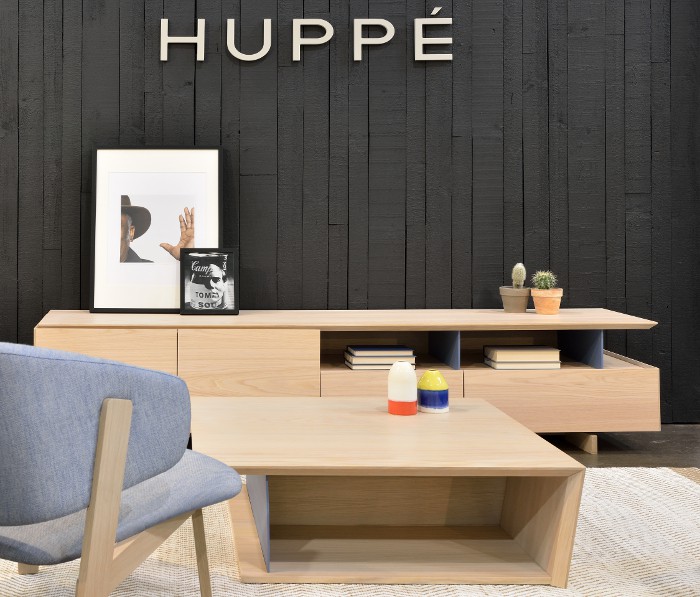 Contemporary high quality Canadian-made furniture from Huppe.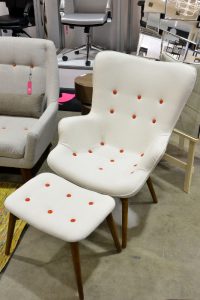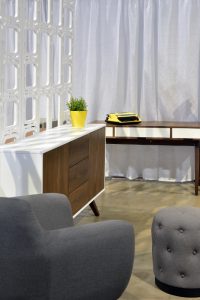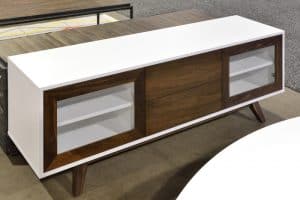 Mid-century modern is HOT! (Zou Mod, Persai)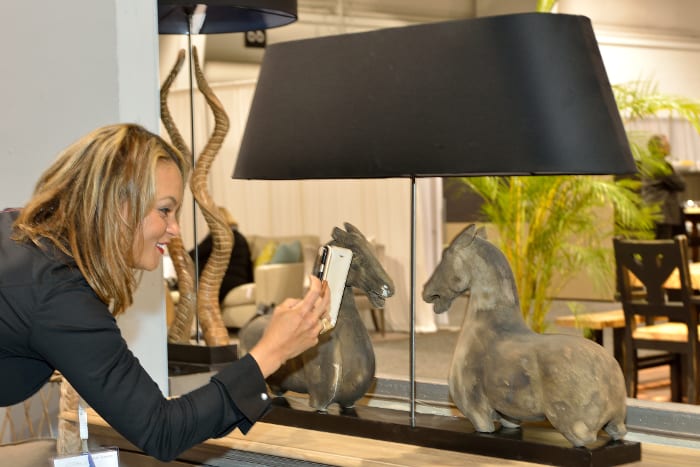 Horses will usually find their way into my designs. (Elite Living)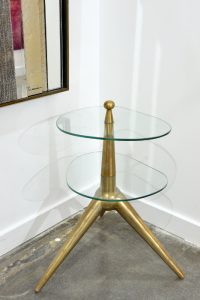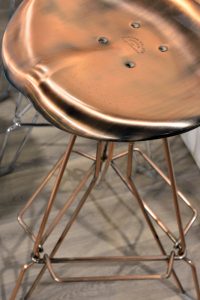 Warm metals are going strong! (Renwil, Higher Ground)
Note: Items are available through retail stores and designers!
The following two tabs change content below.

Evelyn Eshun has been providing creative Interior Design solutions for her Residential Clients in the Toronto area for over a decade. Principal Designer at
Evelyn Eshun Interior Design
, Evelyn has participated in various Television programs over the years in addition to her Design business. With a passion for design and travel, Evelyn has translated her extensive and various experiences into a design philosophy which puts the Client's needs and functional needs first. Always striving for a unique and personalized solution for each Client, Evelyn prides herself on creating interiors which will stand the test of time. Whether transforming an old and tired property into a vibrant home or simply finishing a home with the decorating touches which make a house a home, the goal is always to collaborate with Homeowner, Trades and Suppliers to finish the project successfully.

Latest posts by Evelyn Eshun (see all)