Find out what our Editors are excited to see at this year's Interior Design Show in Toronto! Don't forget to follow @hometrendsmag on Instagram for live highlights from the show January 18-21, 2018!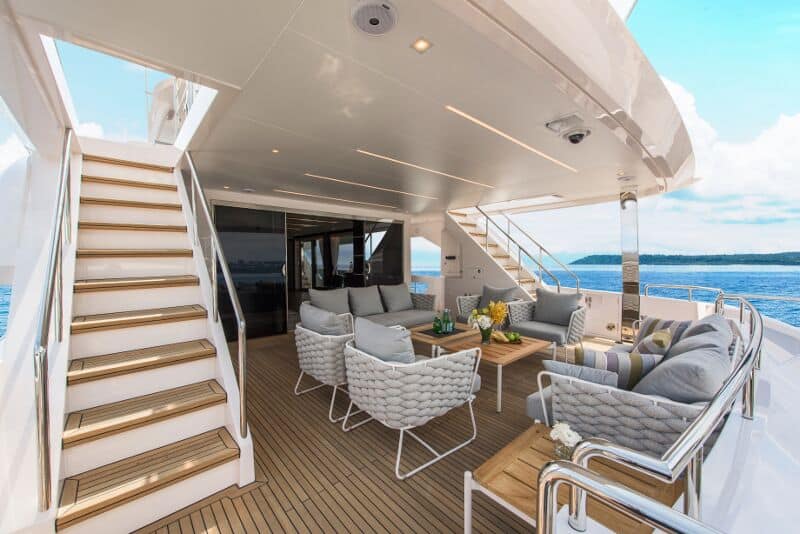 ARD Outdoor
Each year, the ARD Outdoor booth showcases the newest and hottest design ideas for your outdoor living spaces. This sneak peek at the new collection being unveiled at IDS this year has us excited to see more! – www.ardoutdoor.com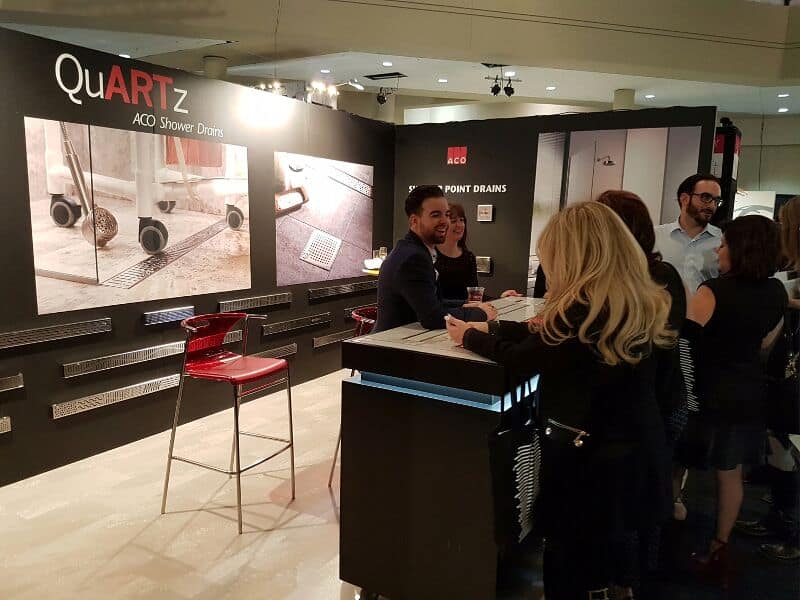 ACO Systems
The QuARTz by ACO booth is much like the product line: simple, functional and stunning. Here you will discover options that turn something that is normally an afterthought into a work of art for your bathroom floor! Shower drains with intricate designs, built-in lighting or even customizable to match the tile on your shower floor are on display, opening up a world of possibility right at your feet! – www.acocan.ca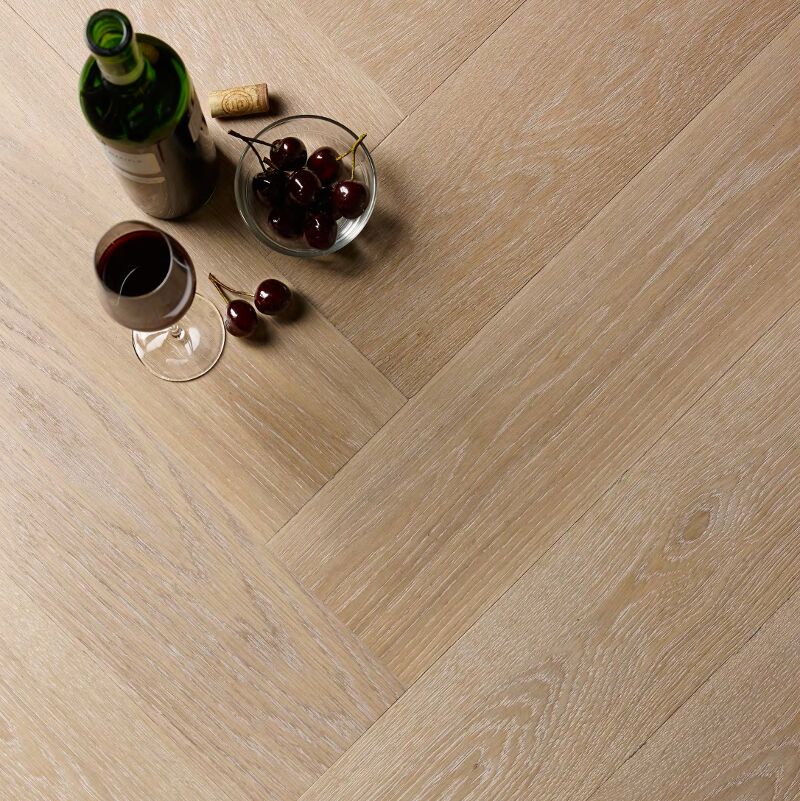 Satin Flooring
Satin Flooring is continuously innovating and each year their booth showcases some of their newest and trendiest offerings. This year, Satin Flooring will be showcasing some hot trends for 2018 including herringbone patterns, wide planks and longer lengths. We look forward to seeing new collections like the White Oak line in a Band Sawn finish and the Genesis collection, a luxury vinyl collection with amazing color, texture and surface treatments. – www.satinflooring.com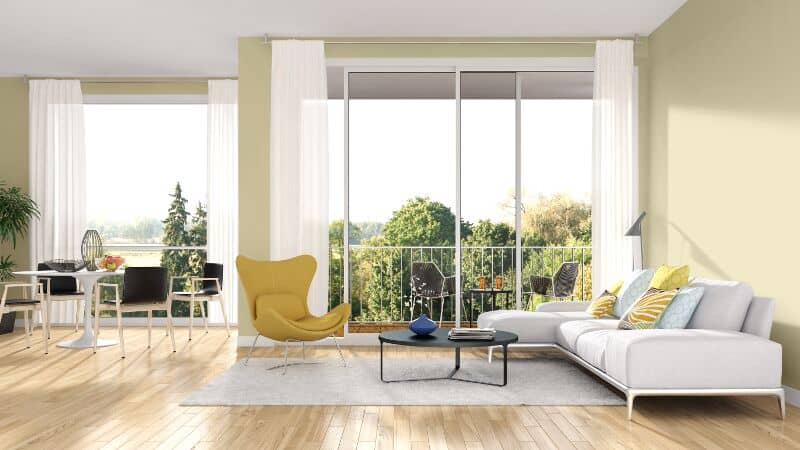 Beauti-Tone
Each year, Bev Bell, Creative Director at Beauti-Tone Paint and her team put together a stunning display with a focus on the creative use of color! This year, you can expect to see a creative display focused on the National Parks of Canada Collection which features 48 colors pulled from nature in Canada's National Parks. We are also excited to see how they will interpret this year's color of the year, Green Peace! – www.beauti-tone.ca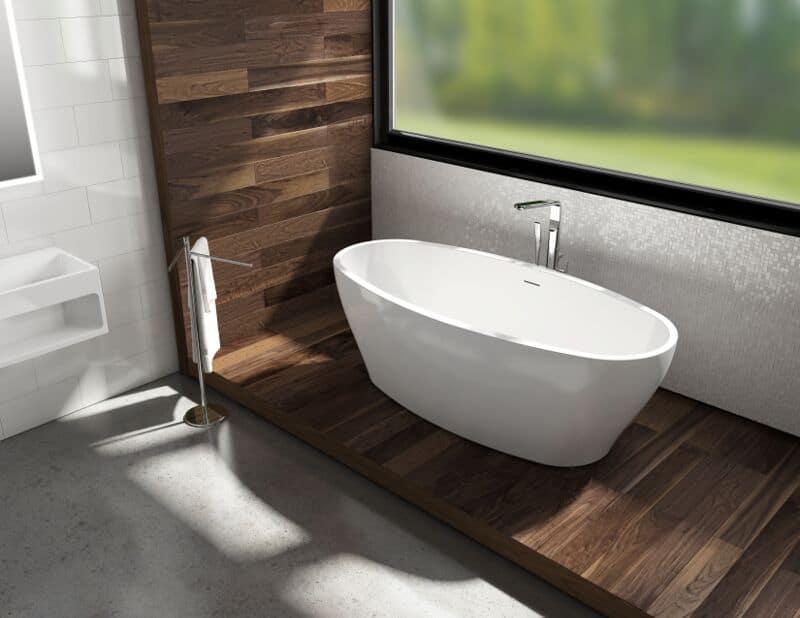 Fleurco
Fleurco will be showcasing a brand new bathtub collection along with their two newest door collections: Horizon and Skyline. We're also excited to see the new matte black finish being offered in some of their collections! – www.fleurco.com
The following two tabs change content below.

Marc Atiyolil is the editor-in-chief of the home décor publication, Home Trends Magazine. His charismatic, down to earth approach can be seen first hand as the co-host of the Marc & Mandy Show airing on networks across North America. His mantra, "Be bold, be different, be unique – Yet keep it simple" is reflected in all of his work. Marc is an avid promoter of breaking down the myths of design and offering simple alternatives to complicated design processes.

Latest posts by Marc Atiyolil (see all)