She Shed Conversion, GIRLS JUST WANNA HAVE SHE SHEDS. The latest trend in design is for the ladies. As a small, dedicated space outside of the home set up for you, to fulfill your specific needs, the she shed is taking over the man cave in its popularity.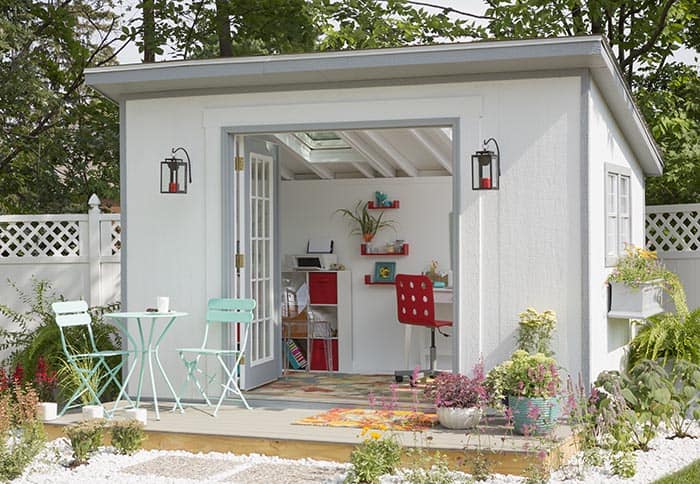 She Shed Conversion When planning an outdoor space, consider your lifestyle and tailor the space to its function. A mini-retreat in your own backyard, a she shed can be a quiet place to curl up with the latest book. It can be your home office or the art studio that you've always wanted. Just like a room of one's own, the beauty of a she-shed is that it can be whatever you make it. By physically removing yourself from the chaos of your house, and even the people around you, you give yourself permission to have a quiet space all to yourself. How divine! It doesn't have to mean "no boys allowed" but you can invite who you want inside at your discretion.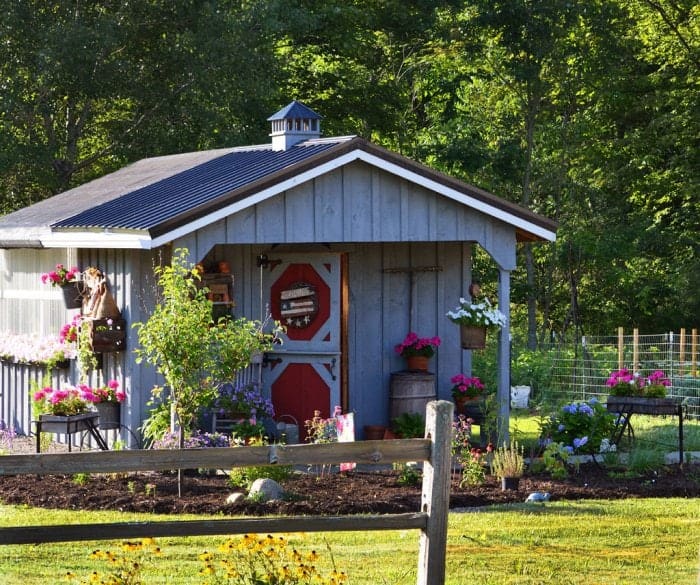 TRUE COLORS From cozy cottages to miniature spa-like retreats, she sheds prove you don't need a lot of space to create your own private backyard escape. Perhaps you weren't able to capture the look of a french farmhouse in your home, or take it totally minimal with a dog or small kids running around. Here is a space that you can finally design in exactly the style that you have always desired. Set the tone with the exterior, choosing a calming color that will shine like a beacon when you are inside racing around to make meals or finish homework. A light blue, pale lavender or buttercup yellow will instantly give the space new life while whites and light grays can be a smart alternative for a soothing, classic statement.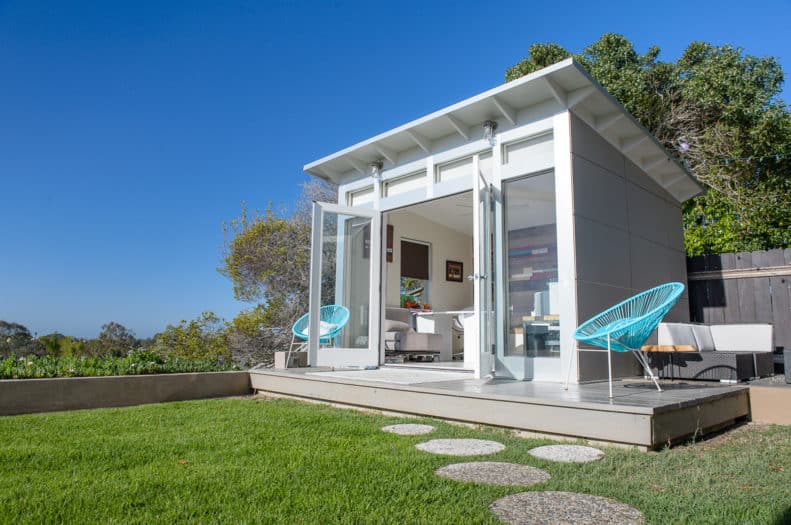 I THINK I'M ALONE NOW She Shed Conversion – The essence of a she shed is to create a physical place that allows you the mental space to embrace an activity that's important to you, and only you. If there is a specific hobby or creative pursuit that you've never been able to express, a she shed will give you the room to finally be creative in a new way. After all, a gardener needs a potting area. A writer needs a space to write. A bookworm needs a quiet place to read. A budding artist needs a studio in which to paint. Best of all, you don't need to leave your property to get there. It's waiting for you anytime you step out the backdoor.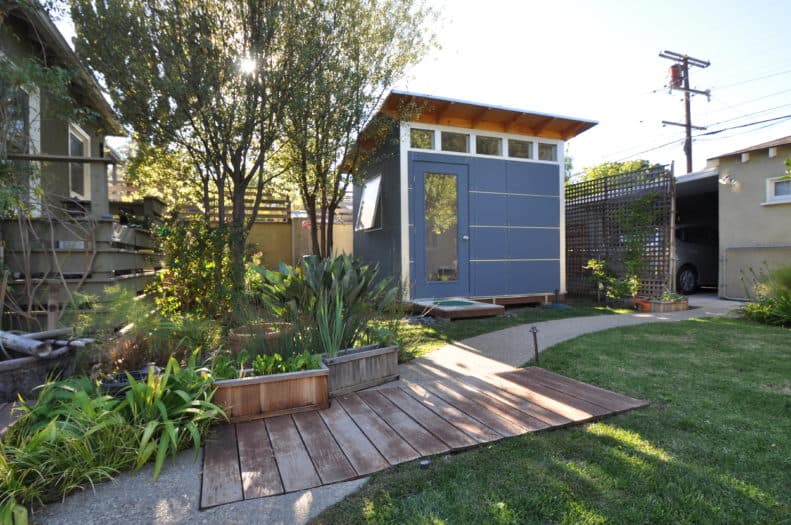 GIRL, YOU KNOW IT'S TRUE The added bonus of a she shed is that you can share its charm with the other women in your life. Just as it's a backyard haven for you, a properly set-up she shed can be a place for visiting friends, a sister, daughter or anyone who needs a little extra love in their life. Fill it with items that will pamper both you and your bosom buddy. Furnish it with cozy pieces of furniture that will make them want to curl up and relax. A comfy daybed, a vase of freshly cut flowers and an electric kettle to make a cup of tea are all elements that you can enjoy together while escaping from the demands of the main house.
If you can't decide what use suits you best, set up your she shed like an extension of your living room with a few comfy spots for you to relax, create or simply rest. The finishing touch? A pretty little sign on the door that reads 'Do Not Disturb'.
For more inspiring ideas, click here.
For more unique items for your home, click shopCHT.com.
The following two tabs change content below.

Kim Bartley, Principal of Kim Bartley Design, brings 25 years of business ownership and management to the table. Kim's keen eye for design lends her rooms an edgy sophistication while remaining current and functional. Her philosophy is that your home should make you happy and reflect your lifestyle and changing needs. Focusing on unparalleled client care, Kim aims to make the design experience positive and enjoyable at each phase of the project. She works collaboratively with her clients to develop spaces that are clean and modern but still warm and approachable. Kim believes that everyone deserves to live in a beautifully designed space and focuses on truly "getting" her clients.

Latest posts by Kim Bartley (see all)