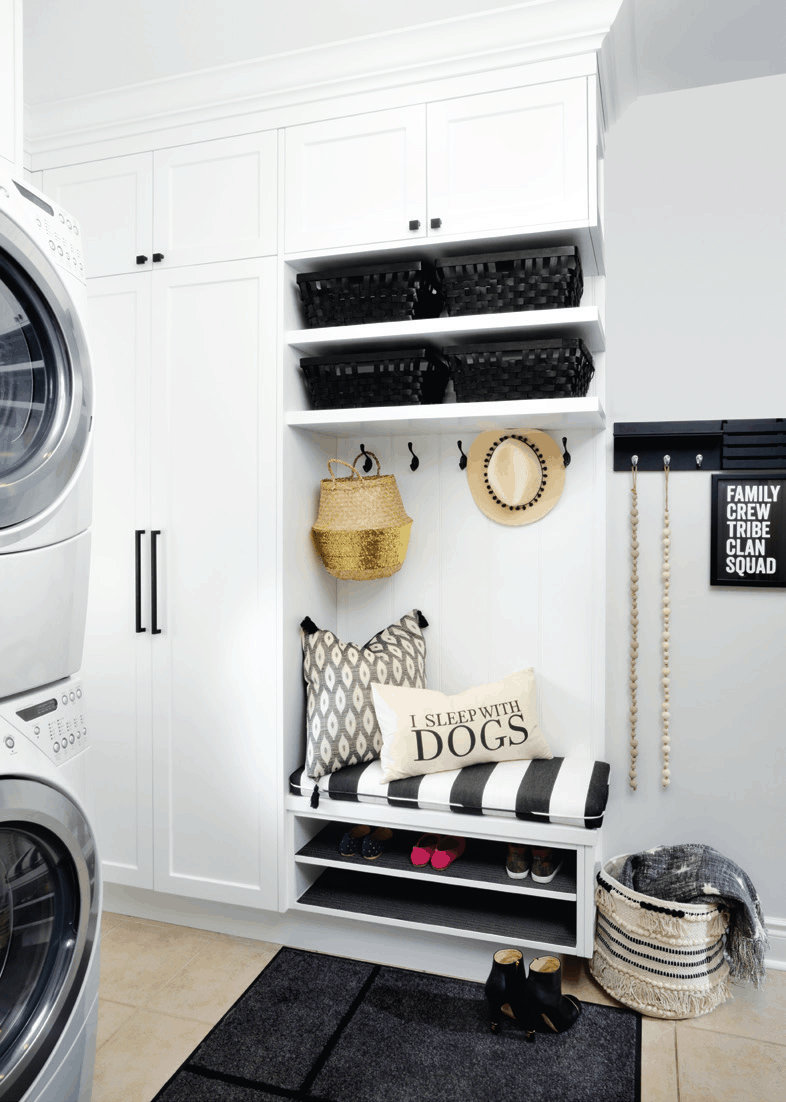 UNDERSTAND HOW YOU LIVE and how you will utilize your space. If you always eat at the kitchen island, maybe you don't need a kitchen table. Work from home? Then maybe a desk is more important than a kitchen table.
BUY FURNITURE that is the right scale for your space. That means measuring every room. Hiring a designer or decorator will help you with space planning to ensure every inch is properly utilized.
MULTI-FUNCTIONAL FURNISHINGS are key. Look for beds with additional storage underneath or sofas that convert to a guest bed.
CONSIDER A LUCITE or glass coffee table that give off the illusion of space.
BRIGHT LIGHTING will open up the space. Conserve floor space by adding sconces instead of floor lamps.
INCORPORATE PRETTY STORAGE baskets and bins to hide magazines, throws, cushions and any seasonal items to reduce clutter.
Tip by Designer Christine Da Costa, www.decorbychristine.com