OUR CONTRIBUTORS SHARE SOME OF THEIR FAVORITE FINDS FOR CONDOS.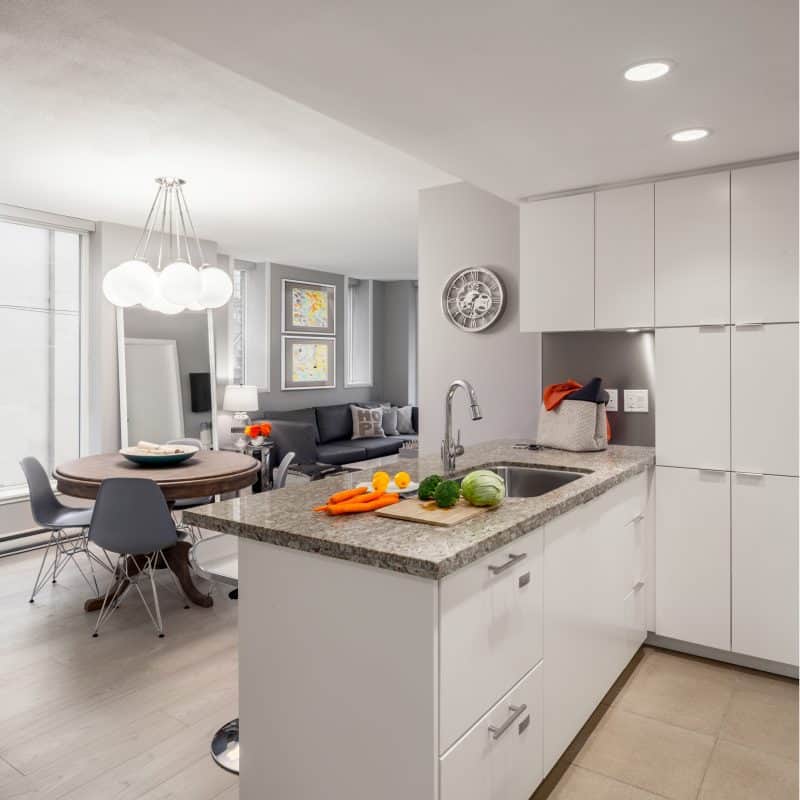 This tiny custom kitchen is super functional. The wall of shallow cabinetry on the side of the kitchen provides ample extra storage.
Invest in a statement light fixture! Just because your space is small, it doesn't mean that you can't create a wow factor with a big unique light fixture. This fixture is almost as wide as the dining table and that's what makes it work. It sets the tone for "go big or go home"! – Negar Reihani, www.spaceharmony.ca
The key to condo design is rooms and furniture that can adapt to changing needs and circumstances. Look for furniture that serves multiple functions, like this ottoman that has a pullout bed. – Sandra Nash, www.making-a-scene.com (Ottoman, Urban Barn)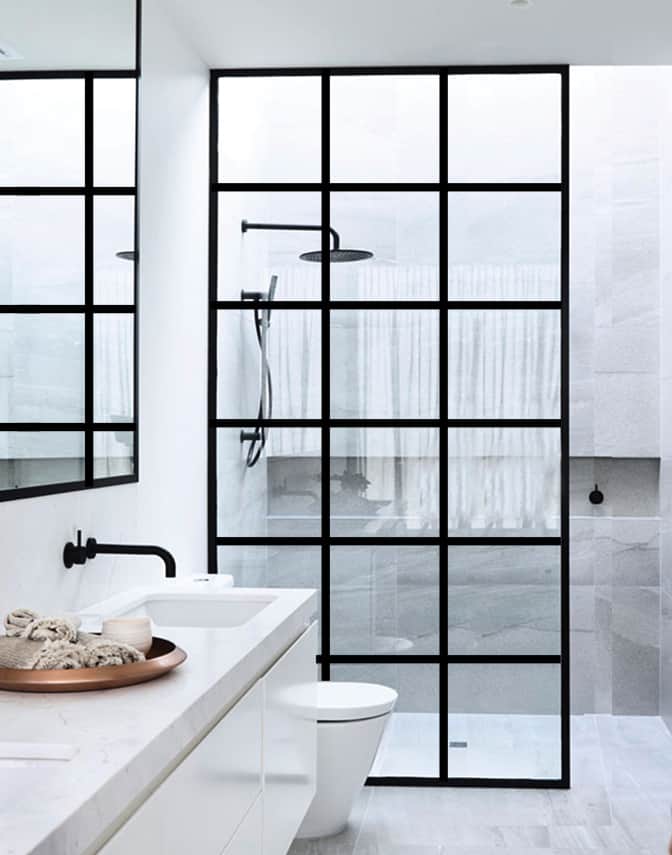 When space is at a premium, every detail matters. The new Industria option from Doors & More creates the perfect French Industrial matte black finish for your shower doors, making an instant style statement without taking up extra space. The strips are on the outside of the glass, leaving a smooth interior surface for easy cleaning and reducing the options for mold and mildew build up. – Marc Atiyolil, Editor-in-Chief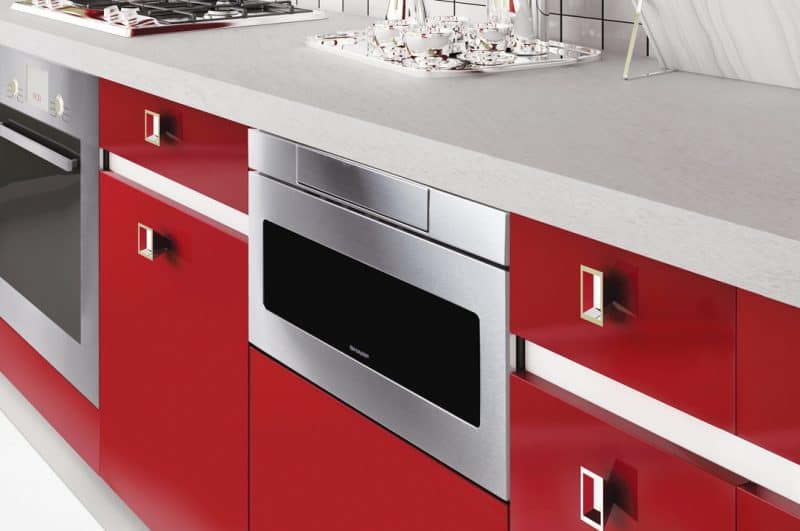 I love using a microwave drawer in a kitchen island for kitchens in small spaces and those with minimal upper cabinetry. This appliance allows great flexibility and convenience for kitchen planning, and the look and performance is outstanding! – Jillian Straky, www.housewears.ca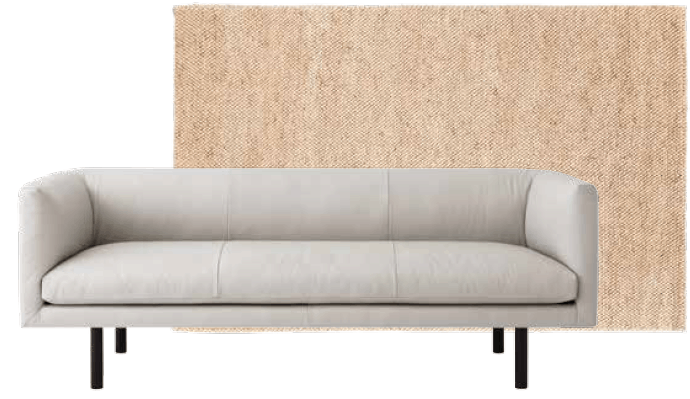 I recommend large rugs for small spaces. It helps define the space and makes it appear larger.
Choose furniture with a higher leg for small spaces. When the furniture is off the ground it's a better sight line and makes the room appear larger. – Karla Dreyer, www.karladreyerdesign.com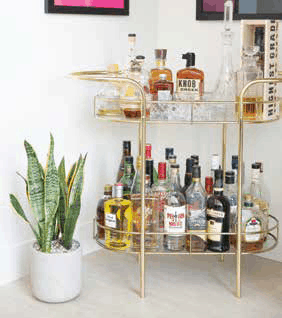 Bar carts provide extra storage, look stylish and can be tucked away when not in use. Plants are also important especially for condos that are high off the ground. Despite all of the windows, you lose touch with nature – your view becomes a sea of metal and glass. Plants help to warm up a space and create life up in the sky. – Amanda Hamilton, www.amandahamiltondesign.com
Invest in built-ins that go up to the ceiling to maximize space and help combat clutter. Dual purpose and adjustable furniture is also a must. Having furniture that is flexible will insure that it fits your needs at any given point. – Kendall Ansell, www.kendallansell.com (Table, Crate & Barrel)
These Pouffes are excellent, extra seating for when guests visit and can add a pop of color to your home décor. I also love using these carpet tiles. They come in a variety of patterns and colors and are easy to put down. – Jacklynn Little, www.jacklynnlittleinteriors.com (Carpet Tile, Flor)