Dear Marc:
I am hosting a little soiree for friends and family. I baked a beautiful cake but while looking through my cupboards, I noticed I don't have anything pretty to display the cake on. Should I start shopping for a cake stand or can I make one?
Vanessa
Dear Vanessa:
Great question! Hosting a soiree can be a daunting task because we want everything to be perfect for our guests. As any baker will tell you, the presentation of your cake is just as important as the recipe – so let's make sure your cake looks fabulous!
When baking a cake, I love displaying it on a unique cake stand. Today, I will show you one of my all time favourite cake stand projects.
Terra Cotta Cake Stand
Supplies:
Terra Cotta Pot
Terra Cotta Saucer
Silicone
Krylon Dual Paint and Primer – Banner Red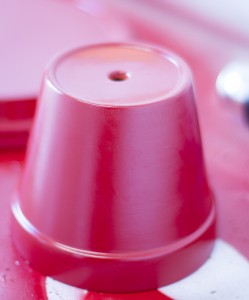 Step 1:
Spray two coats of paint on the Terra Cotta pot and saucer in "Banner Red" using Krylon Dual Paint + Primer.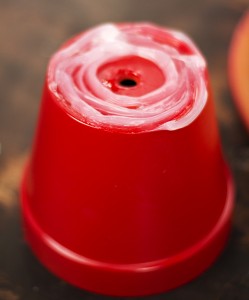 Step 2:
Apply silicone to the bottom of the Terra Cotta pot and set it in the middle of the saucer.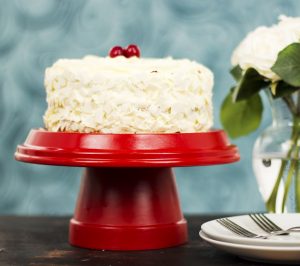 Step 3:
Flip it over and voila, you have a beautiful cake stand for your cake! CAUTION: For sanitary reasons, do not place the cake directly on the cake stand. First place a layer of parchment paper onto the stand so the cake doesn't come directly in contact with the painted cake stand.
The following two tabs change content below.

Marc Atiyolil is the editor-in-chief of the home décor publication, Home Trends Magazine. His charismatic, down to earth approach can be seen first hand as the co-host of the Marc & Mandy Show airing on networks across North America. His mantra, "Be bold, be different, be unique – Yet keep it simple" is reflected in all of his work. Marc is an avid promoter of breaking down the myths of design and offering simple alternatives to complicated design processes.

Latest posts by Marc Atiyolil (see all)