After one of the dreariest winters in history, we are all eager for Spring and Summer! The days are getting longer, the sun is brighter (feels like it anyway!) and there is a hint of spring in the air. The anticipation is palatable.
Bringing the feeling of spring into our lives through what we wear and what we look at in our homes while March still has its hold on us is a great way to summon spring before it is actually here. (The calendar says it's here but we all know it is not actually here yet.)
I was exploring the online world and found some great inspiration for Spring decorating and design.
Tulips are the universal symbol of Spring. Purchasing potted tulips, hyacinths or daffodils is a wonderful way to bring the feel of Spring into your home. For the last few weeks, I have been greeted daily by fresh flowers on my kitchen island.
A colourful piece of art is a WONDERFUL way to bring instant style and drama into a room. This piece from Leftbank Art (available through designers) is gorgeous and fresh.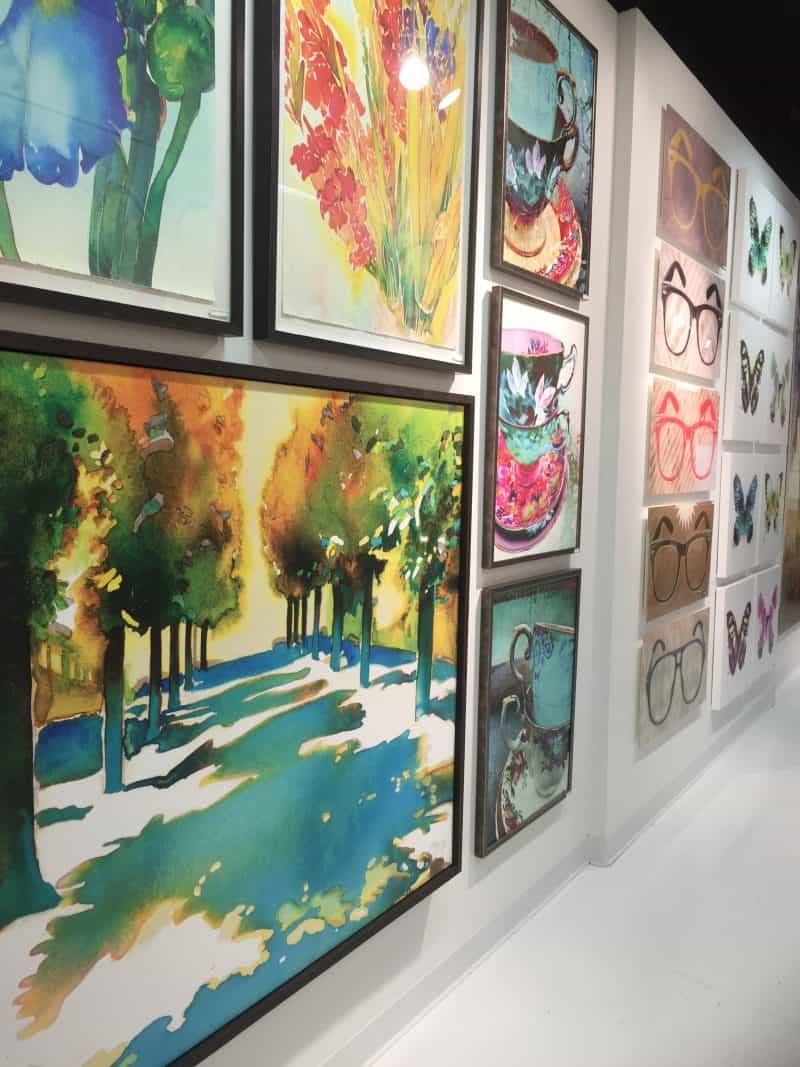 This is a shot from an art supplier at the High Point Market which I attended in October. These colours are so fresh and bright while still being subtle. I love the blurry effect that the watercolour look creates.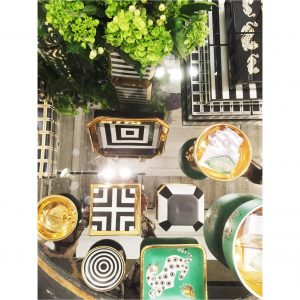 Accesssories are an easy way to add detail! (this was an image which I took while at the Las Vegas Market in January) green with strong white and black graphics add a dramatic element to any table top or perhaps a powder room counter.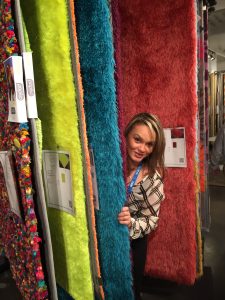 Area rugs are a wonderful way to add a punch of colour and pattern to your space. I'm a huge fan of strong contrasting patterns for area rugs.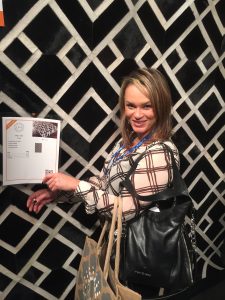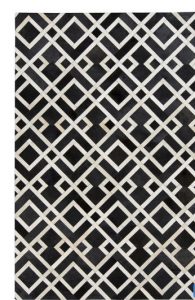 Graphic black and white patterns in area rugs are a wonderful way to add movement and pattern. This rug from Surya Rugs is on my wishlist.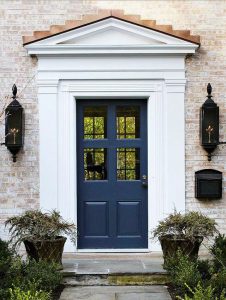 I am crushing for Navy these days. I'm planning to paint my front door a deep navy like "Hale Navy' from Benjamin Moore. Consider this: you can easily change the colour of your front door every couple of years, if not yearly like me. It is a small surface so it's a quick weekend project and an easy way to satisfy the yearning to have change.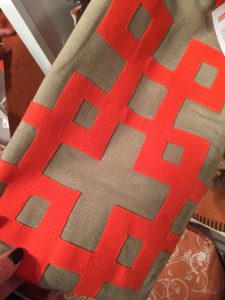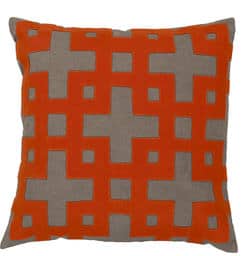 Everyone talks about using pillows to change the feeling of a space. Even 2 new pillows can transform the look of a room. At the Las Vegas Market in January, I found these gorgeous pillows at the Surya Showroom. It's the graphic pattern that makes is current for Spring 2015!
Gold is hot for Spring 2015. It is classic, warm and timeless. Add it in accessories, change your hardware in the powder room or dip the feet of an accent chair
One of the happiest ways to bring spring into your life: buy yourself a new handbag! This is the easiest way to get instant gratification.
The following two tabs change content below.

Evelyn Eshun has been providing creative Interior Design solutions for her Residential Clients in the Toronto area for over a decade. Principal Designer at
Evelyn Eshun Interior Design
, Evelyn has participated in various Television programs over the years in addition to her Design business. With a passion for design and travel, Evelyn has translated her extensive and various experiences into a design philosophy which puts the Client's needs and functional needs first. Always striving for a unique and personalized solution for each Client, Evelyn prides herself on creating interiors which will stand the test of time. Whether transforming an old and tired property into a vibrant home or simply finishing a home with the decorating touches which make a house a home, the goal is always to collaborate with Homeowner, Trades and Suppliers to finish the project successfully.

Latest posts by Evelyn Eshun (see all)