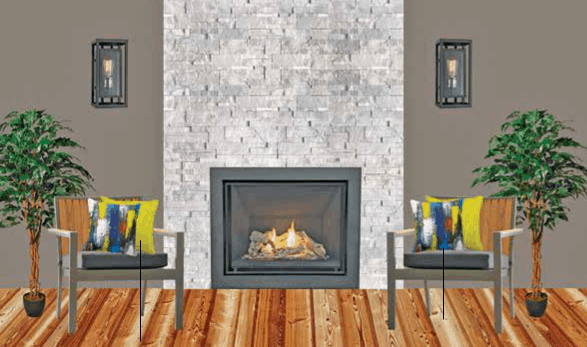 The Designer: Marc Atiyolil is a designer, Editor-in-Chief of Home Trends Magazine and co-host of the Marc and Mandy Show.
The Look: Traditional, nature inspired materials are given a modern twist in this outdoor living space. The focal point, a white stone accent wall with a clean lined fireplace, gives a modern edge while chairs in coordinating wood accents pull the modern fireplace and traditional cedar-toned deck together beautifully. Finish the look with throw pillows in an abstract pattern that will act like artwork in the space for a pop of bright, summer color.
Recreate This Look:
The following two tabs change content below.

Marc Atiyolil is the editor-in-chief of the home décor publication, Home Trends Magazine. His charismatic, down to earth approach can be seen first hand as the co-host of the Marc & Mandy Show airing on networks across North America. His mantra, "Be bold, be different, be unique – Yet keep it simple" is reflected in all of his work. Marc is an avid promoter of breaking down the myths of design and offering simple alternatives to complicated design processes.

Latest posts by Marc Atiyolil (see all)