With the Christmas season upon us, it is always fun to find fresh new ways to get inspired; naturally…
This is my house, and I like a fairly minimal décor but, I have to say I do lean toward the glitz and glam when it comes to Christmas decorating; but this CityLine shoot for the "Around the House" segment may have me keeping my sparkly ornaments to a minimum or at the very least in balance by adding some natural elements from the backyard…
This is Celia Rutte, owner of Design for Conscious Living®  an interior decorating & landscape design firm based in Toronto. Celia is a talented designer with whom we are happy to have a wonderful working relationship.
Designer: Celia Rutte
www.designforconsciousliving.ca
Celia was invited to present a Natural Holiday Decorating segment for CityLine's Around the House Mondays and when she told me she needed a location, I told her I knew of a perfect country setting.
She has found a lovely way to showcase her natural vibe with clever and stylish touches in order to integrate elements of nature into my Christmas decor that will complement any design scheme.
Behind the Scenes CityLine Location shoot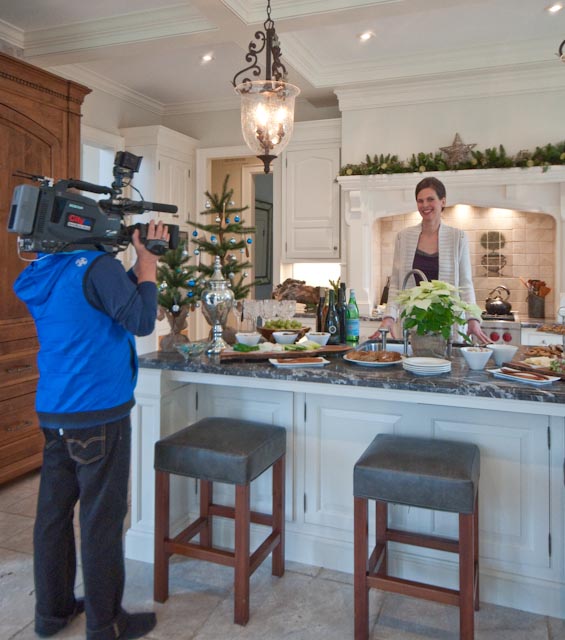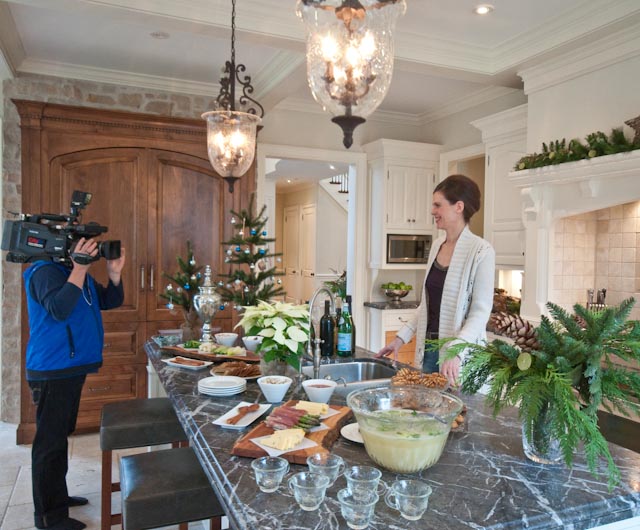 Some people love the gliz and the glam but; for the Nature lovers and the eco conscious types this one's for you.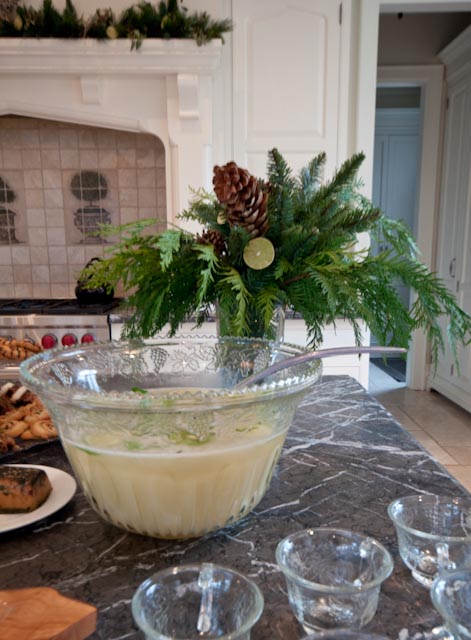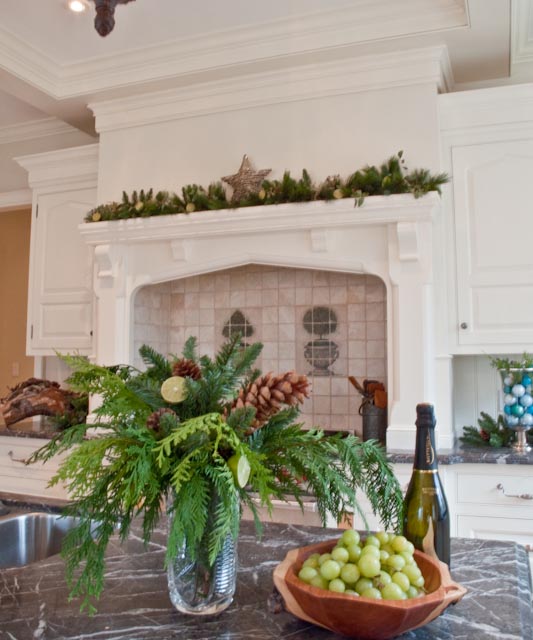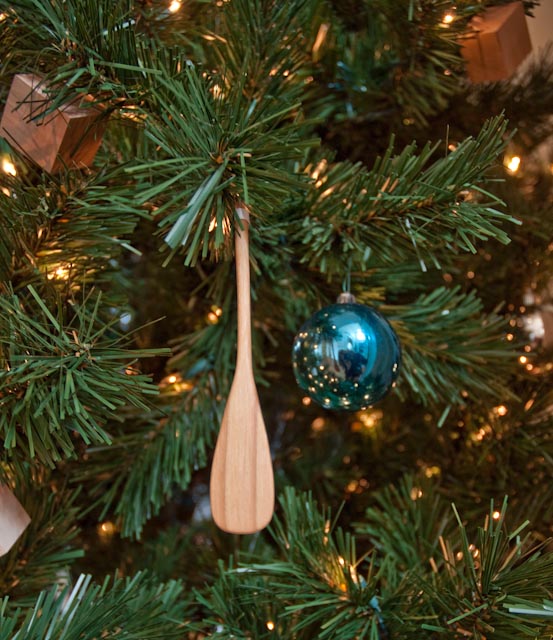 These natural wood décor items are from old reclaimed pear and apple wood trees that were rescued by Storyboard Furniture in Toronto then turned into beautiful and useable objects of Art. My Husband Robert is a total wood guy, and he was super impressed.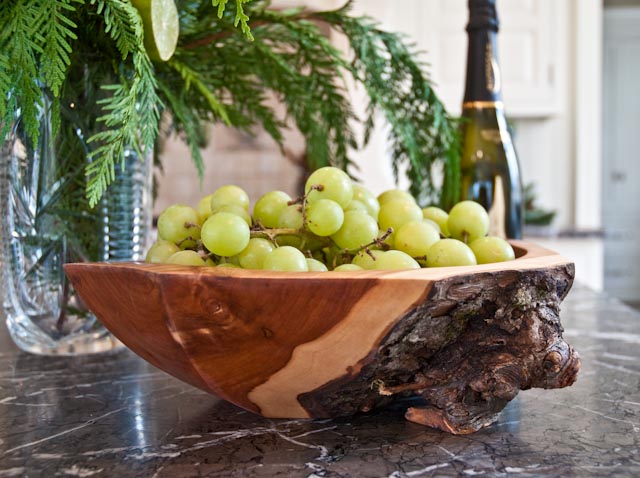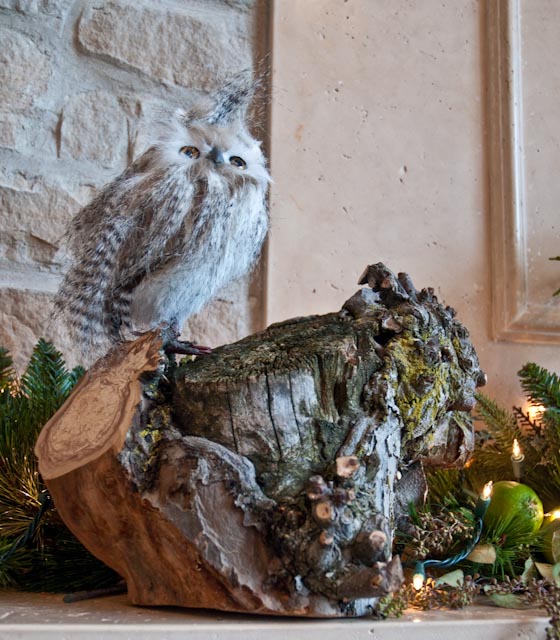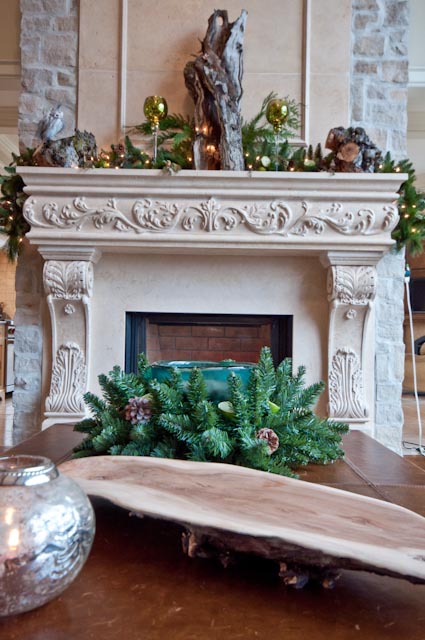 You can find their creations here: www.storyboardfurniture.ca
During the first segment, Celia talks about the tree and mantle in my living room she decorated for the show. The focus is on beauty and simplicity using natural materials in a colour scheme of soft blue and green, accented with silver, wood and glass.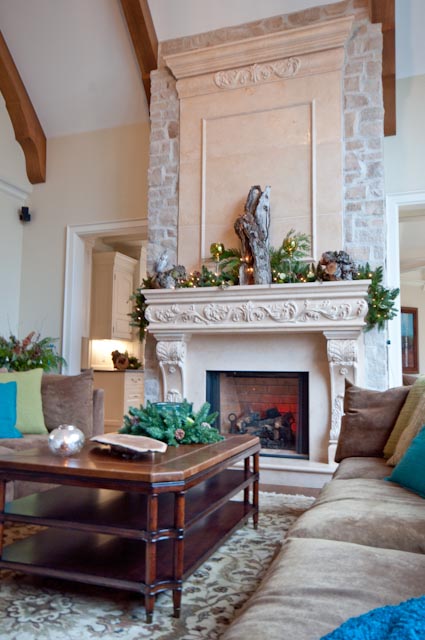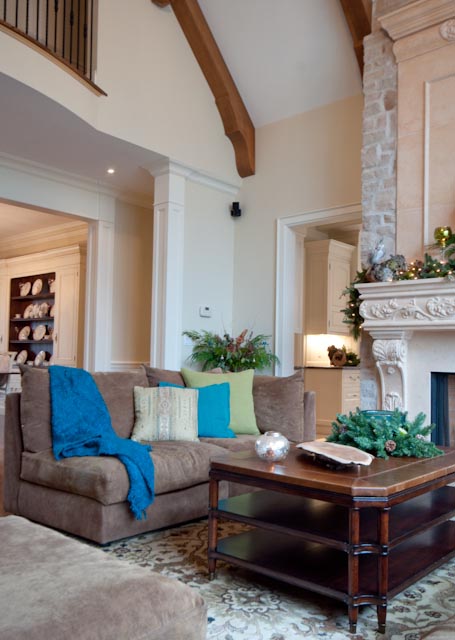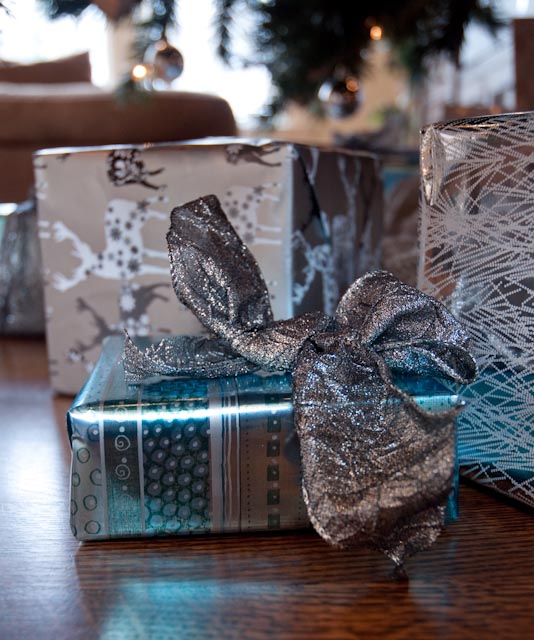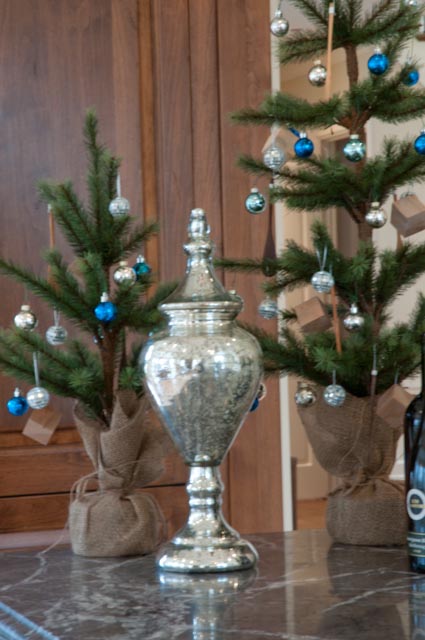 Celia even used fresh limes as part of the arrangements…so clever!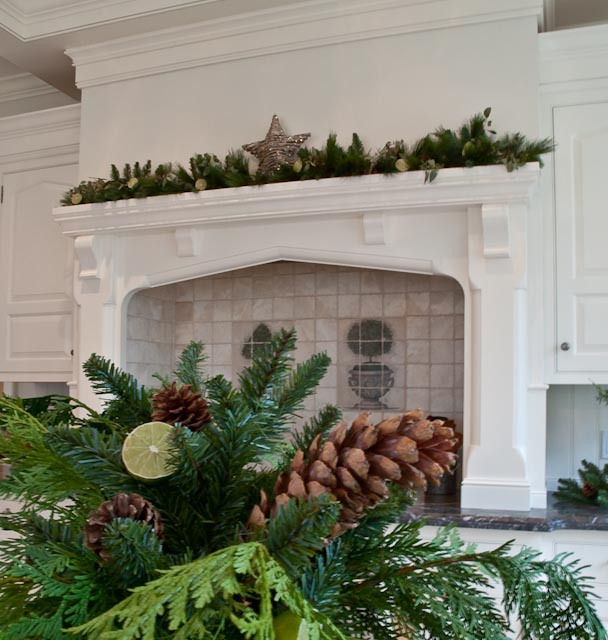 Thanks to Ceila I feel like I am all ready for Christmas, I love these natural décor touches and it is so cleverly designed I can transition into the new year and not feel the need to take it all down January 1st.
Thank you my friend.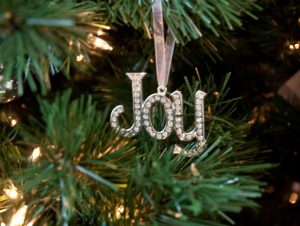 You can watch the whole CityLine episode here.
Season's Greetings and Happy Decorating
Enjoy!
Rhonda
The following two tabs change content below.

Rhonda Thornton, Principal of
Bloomsbury Fine Cabinetry
, is an accomplished Kitchen Designer with over 17 years of residential kitchen design and planning experience. Bloomsbury Fine Cabinetry is a leader in design and manufacturing of truly Custom Cabinetry, specializing in the art of Bespoke English-Style cabinetmaking, built to with stand the test of time and trends. Rhonda has collaborated on well over 500 kitchen projects and has had the privilege to contribute her expertise to some of the most stunning homes and cottages in the GTA.

Latest posts by Rhonda Thornton (see all)