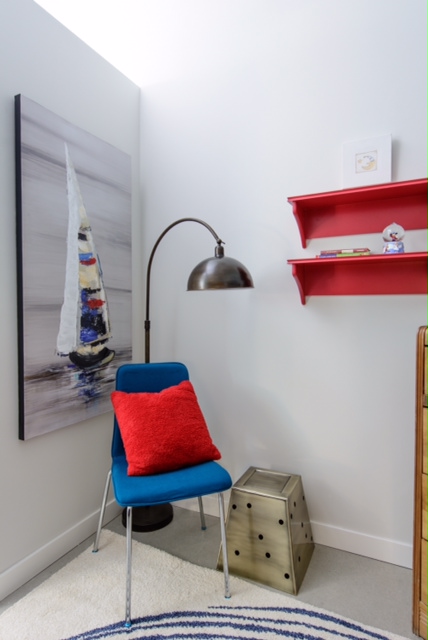 I was given the opportunity to design a room for an outgoing 13-year old boy living in his parents newly purchased funky downtown loft. I used a large map print as inspiration to create a mature, nautical space. I chose blue, red and white for the colour scheme as it worked well in conjunction with the concrete floors. I decided to give him bunk beds to make sleepovers possible while still leaving him plenty of room for playing on the floor. I added a topographical style rug, a nautical lamp and a large painting of a sailboat to complete the look. With the addition of a sturdy wooden dresser, this young man is ready to sail off into adolescence in style.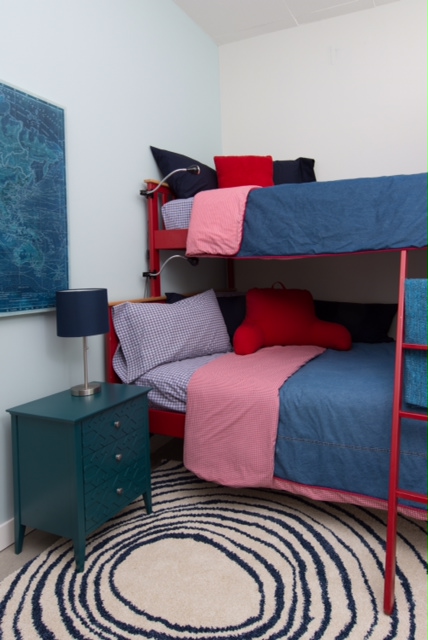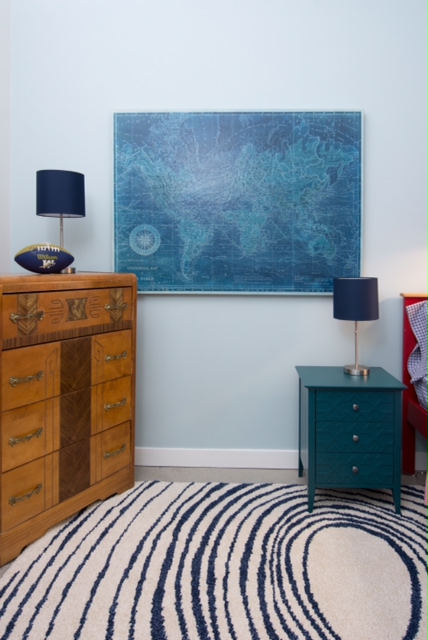 The following two tabs change content below.

Kim Bartley, Principal of Kim Bartley Design, brings 25 years of business ownership and management to the table. Kim's keen eye for design lends her rooms an edgy sophistication while remaining current and functional. Her philosophy is that your home should make you happy and reflect your lifestyle and changing needs. Focusing on unparalleled client care, Kim aims to make the design experience positive and enjoyable at each phase of the project. She works collaboratively with her clients to develop spaces that are clean and modern but still warm and approachable. Kim believes that everyone deserves to live in a beautifully designed space and focuses on truly "getting" her clients.

Latest posts by Kim Bartley (see all)